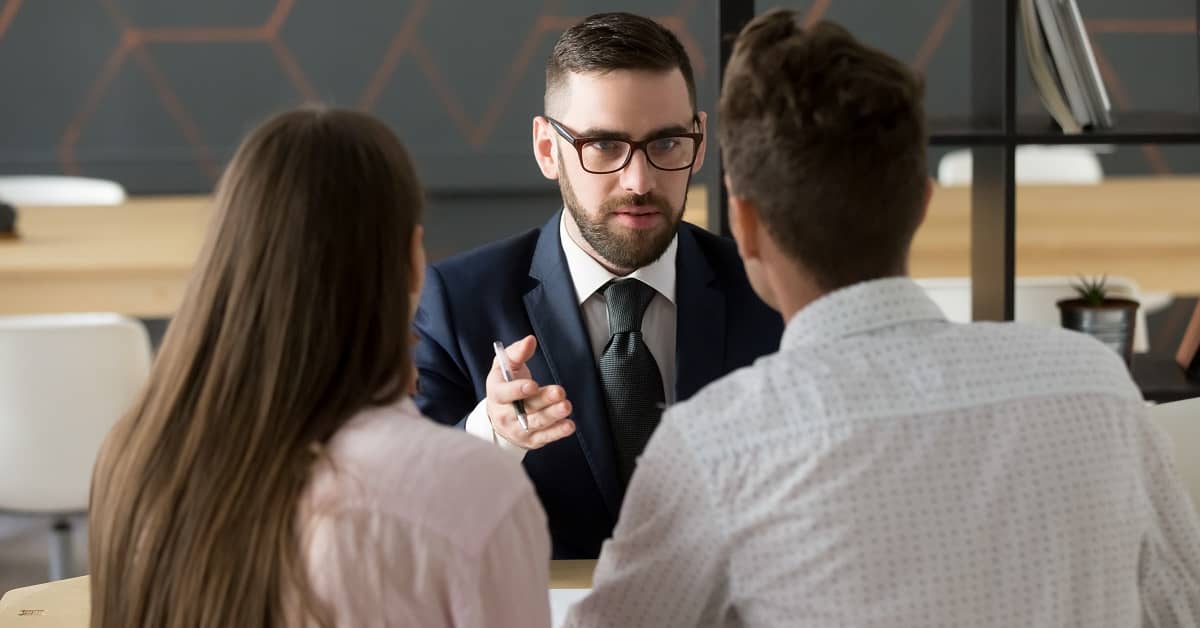 No decision is as important to the success of your case as the personal injury attorney you hire to represent you. This decision can determine not only if you receive the maximum compensation you deserve for your damages, but it may determine if you recover any compensation at all.
That said, if you're like most accident victims, you've never had to hire a personal injury lawyer before. You may not know what to look for in an attorney or how to determine if one is the right fit for your case.
You've come to the right place. As a personal injury law firm with more than 230 years of combined experience and a long track record of success, we understand exactly what it takes to win cases. This has also given us a good understanding of what accident victims should look for in a lawyer. Below we've compiled a list of five of the most important questions you should ask any personal injury lawyer you meet with.
If you have questions and would like to talk to the personal injury lawyers at Hauptman, O'Brien, Wolf & Lathrop about your case, don't hesitate to contact us at (402) 241-5020 for a free case review. We serve clients in Omaha, Sarpy County, and throughout Nebraska and Iowa.
1. Do I Really Need a Personal Injury Lawyer?
Personal injury cases can be highly complex. From gathering evidence and interviewing witnesses to negotiating with insurance companies and enlisting the support of accident reconstruction experts, building and pursuing a case is time-consuming and intensive.
Any lawyer you consult should give you a clear and thorough description of the process of pursuing your case. By the end of the meeting, you should have a strong sense of everything involved in an injury case and why you should hire a personal injury lawyer to handle your claim, instead of taking it on yourself.
2. How Long Have You Been Practicing Injury Law?
Everyone has to start somewhere. Nevertheless, when it comes to something as important as your personal injury case, it's generally not a good idea to work with an attorney who has little to no experience.
As stated, personal injury cases are complicated matters. They require unique skills that take years to develop. If a lawyer is just getting started, even if they have a thorough understanding of the law, they may not truly have a solid grasp on the many skills and resources needed to win your case.
3. What Does It Cost to Hire a Personal Injury Lawyer?
The vast majority of personal injury attorneys work on a contingency fee basis. This means that their clients only pay an attorney fee when – and if – they win their case.
Generally speaking, contingency fees are somewhere around 33 1/3% of the total amount of compensation won, although some lawyers can charge as much as 40% if the case goes to trial. If an attorney asks for much more, it could be a red flag. But again, make sure you feel you can trust the lawyer's answer and that he or she is open with you about the firm's billing practices.
If you speak to a personal injury attorney who doesn't work on a contingency basis, it could signal that that attorney has limited experience with personal injury law, or it's not a focus of their law practice. Furthermore, any lawyer who tries to avoid the question or gives vague, uninformative answers may be difficult to trust with your case.
4. How Often Do You Settle Injury Cases?
Generally, there are two ways to win a personal case. The first is settling through negotiations with the insurance company.
Settlements are faster and less costly than taking a case to trial. However, for settlement negotiations to go well for your case, your attorney must have a firm understanding of case law and knowledge of what other claimants in similar situations have received in the past.
This reinforces the importance of the earlier point about experience. If an attorney hasn't been exposed to many personal injury cases, it might handicap their ability to negotiate effectively on your behalf.
5. Will My Personal Injury Case Go to Trial?
The second way to win a personal injury case is by going to trial. The attorney you are considering should definitely have trial experience.
If a personal injury lawyer settles all – or nearly all – of their cases, it could signal a lack of confidence on the lawyer's part. It could also mean that the lawyer values volume and efficiency over trying each case to the outcome that best serves the client.
In some cases, insurance companies simply won't be willing to settle for an adequate amount. When that happens, your attorney must be willing to take the case to trial to fight for maximum compensation on your behalf.
Contact Our Personal Injury Lawyers Today
If you've been injured and believe you may have a case, we want to hear from you! The personal injury lawyers at Hauptman, O'Brien, Wolf & Lathrop have over 230 years of combined experience representing accident victims. We are relentless when fighting for our clients' rights.
We're happy to answer all of the above questions – and any others you might have – during a free case review. Please call (402) 241-5020 today for service in Omaha, Sarpy County, and throughout Nebraska and Iowa.