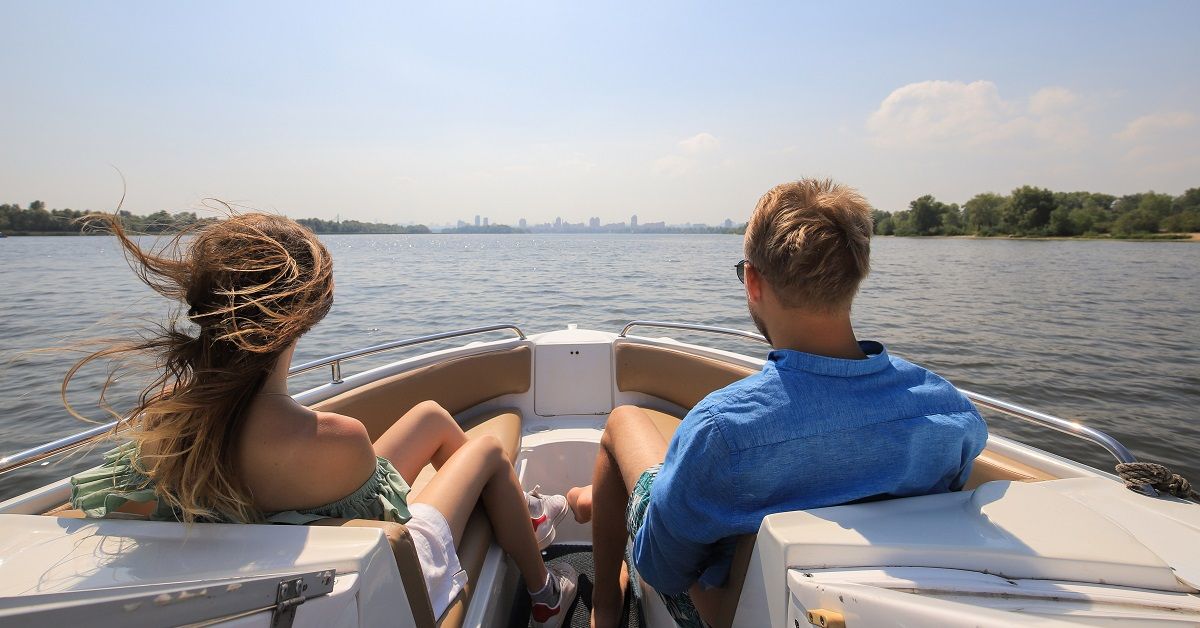 Labor Day weekend is fast approaching, which for many Nebraskans means some time on the water. It also means more boat traffic, which unfortunately can also mean more accidents.
Keeping some basic principles in mind reduces your risk of being involved in a boating accident. We're going to take a closer look at five of those safety tips below.
If you are involved in a boating accident that wasn't your fault, you may be able to recover compensation for the damages you sustain, including medical bills, property damage, lost wages, and more. Contact the attorneys at Hauptman, O'Brien, Wolf & Lathrop at (402) 241-5020 for a free case review. We serve clients in Omaha, Sarpy County, and throughout Nebraska and Iowa.
1. Always Wear a Life Jacket
Life jackets are perhaps the most important piece of safety equipment on any boat. A large percentage of drownings can be attributed to people not using life jackets. In fact, a 2016 joint study by the U.S. Coast Guard and the Department of Homeland Security found that over 80% of drownings that year could have been avoided by the use of a life jacket.
With this in mind, the boat operator and all passengers should always wear a life jacket. This is especially true when you are traveling at high speeds, performing a water activity (such as water skiing or tubing), or are in any situation where you could easily fall overboard.
2. Follow the Rules
While the open water may make you feel a greater sense of freedom, the water has rules just like the road. There are no-wake zones, right-of-way rules, and standards for how to safely navigate around other boats.
A few other rules to keep in mind:
If you are operating a boat with an engine, you are required to give boats not powered by engines the right of way.
You are not allowed to operate a boat during nighttime hours (sunset to sunrise).
No one under the age of 14 is allowed to operate a boat of any kind.
When operating a boat, you must wear a "lanyard-type" engine cutoff switch if your boat manufacturer provides one.
There are also rules about wearing life jackets, rules about maintaining your boat, requirements for equipment you must have on board, specifications for lighting, and more. For a full list of boating regulations in Nebraska, check out the Nebraska Game and Parks Commission website.
The important thing to remember is that if you are in violation of any of these rules and cause an accident, it could ultimately mean that you are the one held responsible for any injuries and the subsequent damages.
3. Don't Boat Under the Influence
Few rules of the water are as crucial as not boating under the influence. As with driving a car, if your BAC is .08% or higher while operating a motorboat, you will be subject to fines (up to $1,000), jail time (up to six months), and a suspension of your boating license (also up to six months).
Few of us spend as much time operating a motorboat as we do an automobile. As a result, boating under the influence may be considered more dangerous than driving under the influence due to the relative inexperience most boat operators have. In addition, if an accident does occur, safely getting out of the water can be a serious challenge when intoxicated.
So, while throwing back a few cold ones might sound tempting, excessive drinking on the water is a serious danger. In fact, according to the Game and Parks Commission, "a boat operator with a blood alcohol concentration above .10 percent is estimated to be more than 10 times as likely to die in a boating accident than an operator with zero blood alcohol concentration."
The bottom line: Don't drink and boat!
4. Check the Weather
When you have your heart set on a boating day, it's easy to be overly optimistic about the weather. However, bad weather conditions can be a serious danger for boaters. Before you hit the water, check the weather forecast so you don't get caught in a storm.
If there is a heavy storm while boating, small crafts face the threat of capsizing. Also, heavy rain and winds can make it difficult to keep your balance, making it easier for a passenger to fall overboard in stormy waters.
Beyond checking the forecasts, also keep an eye on the weather while you're out boating. If you notice a sudden change in temperature, a change in wind direction, flat clouds getting lower, dark skies to the west, or other signs of an oncoming storm, it's wise to head back to land.
5. Be Aware of Your Surroundings
Few things are as relaxing as being on a boat in open water, which is both great and, at times, dangerous. Losing track of your surroundings can lead to serious accidents and injuries which, incidentally, is part of why drinking on the water is so dangerous.
Ultimately, awareness and caution encompass much of what we've discussed above – following the rules, not boating under the influence, being aware of the weather, and staying alert.
Boating is an excellent, enjoyable pastime, but it's also vital for you to remember that it can also be dangerous. This is an excellent motivator for staying safe on the water this Labor Day weekend.
Contact a Boating Accident Lawyer If You Have Been Injured
If you have been in a boating accident that wasn't your fault, you should speak with an experienced attorney as soon as possible. Our lawyers will analyze your case and discuss your options for recovering compensation.
Compensation in a boat accident claim may cover medical bills, property damage, and more, but you need to act quickly! Evidence can fade and you may be up against insurance companies that will try to pay you as little as possible.
For a free case review, please call Hauptman, O'Brien, Wolf & Lathrop at (402) 241-5020 today. Our lawyers serve clients in Omaha, Sarpy County, and throughout Nebraska and Iowa.