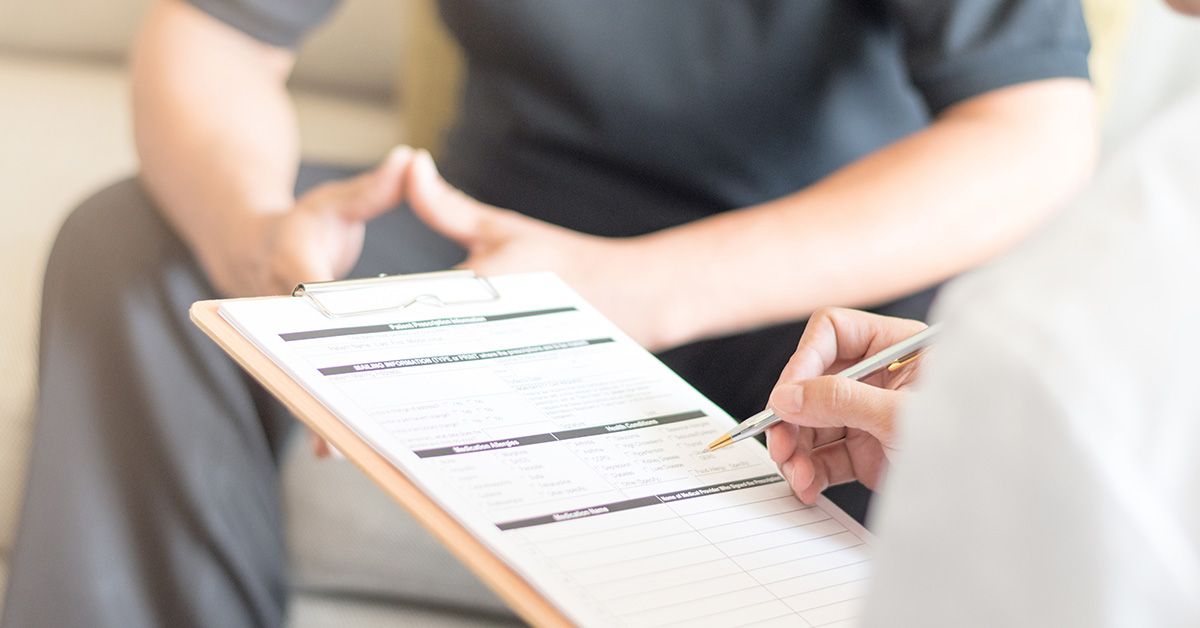 Are you a do-it-yourself type? Prefer a hammer and a YouTube tutorial to a phonebook and a handyman? We understand.
But when it comes to legal matters, that independent streak could cost you. Personal injury claims are complex, and sitting on the other side of them is a powerful and resourceful insurance company that would love nothing more than to pay you as little money as possible.
So before you decide to go it alone, we'd like to speak from experience about some of the common pitfalls that people encounter when handling a personal injury case without a lawyer.
What follows is a list of seven significant dangers inherent in a "DIY" approach to handling insurance companies.
1. Settling for Too Little
Insurance companies don't make settlement offers out of the goodness of their hearts, nor do they pull dollar amounts out of a cloud in the sky. They reach their offer through careful calculation — a formula designed to favor them, not you.
Occasionally, you'll get an offer that's fair. But in many cases, the offer is for a lot less than you might recover with an attorney's help.
The danger here is that you might not even know you're settling for too little. An experienced attorney is familiar with the many kinds of damages available to personal injury victims in Nebraska and other Midwestern states. Your lawyer can also advise you as to any strategies that might be available for pursuing different kinds of compensation, perhaps from additional parties you haven't thought of.
Generally speaking, a personal injury lawyer's entire aim is to maximize your compensation such that you recover far more than you would have by settling on your own, even after the attorney's fee is subtracted from your recovery. And while every case is different and outcomes can never be guaranteed in advance, we have a record of doing just that in the majority of our cases at Hauptman, O'Brien, Wolf & Lathrop, P.C.
2. Settling Too Soon
No one wants to drag out a personal injury case any longer than necessary. The sooner you get compensation and move on with your life, the better.
Still, deciding when to settle is often a matter of strategy. You want to allow sufficient time for negotiations to mature in your favor. Maybe even more importantly, it's critical to make sure you truly understand the full brunt of your damages. (For example, too many people have rushed into a settlement only to find out a few weeks or months later that they need expensive surgery, or that their injury is worse than originally suspected.)
Generally speaking, the insurance company would love for you to rush into a settlement. Why? Because once you accept their offer, there's no turning back. You can never claim more money for the same accident or injury again.
Settling early might seem appealing in the moment, but it can cost you a lot in the long run. It's one of the biggest dangers of handling your personal injury case without a lawyer.
3. Missing a Deadline or Procedural Requirement
As with any legal process, pursuing a personal injury case requires adherence to certain requirements and timelines. Your claim must be filed within the applicable statute of limitations, for example. You might also need to meet various notice and filing deadlines along the way. If you're dealing with an insurance company, the terms of the relevant policy may impose additional requirements.
These procedural requirements and deadlines can be easy to miss and difficult to understand. In some cases, simply calculating a deadline can prove challenging. By working with a personal injury lawyer, however, you can be confident that an experienced professional is responsible for ensuring that each deadline and requirement is met along the way.
4. Saying the Wrong Thing
Anytime you're talking to an insurance representative, it's critical that you be very careful about what you say.
Your statements can be used against you. In fact, insurance adjusters are professionally trained to entice or induce careless statements from claimants, hoping that you will accidentally contradict yourself or admit fault. It's easy to do — even if you're in the right and your damages are entirely legitimate.
Saying the wrong thing is among the most significant dangers of handling your personal injury case without a lawyer.
5. Getting Steamrolled by Experienced Insurance adjusters
There's no substitute for experience, and the reality is that insurance adjusters probably have substantially more experience in handling personal injury claims than you do.
Moreover, the insurance company has substantial resources at its disposal, including legal teams and attorneys who can represent them against you.
Without a lawyer of your own facing the insurance company and fighting for your rights, you'll be left vulnerable on an uneven playing field.
6. Accidentally Giving Up Your Right to Property Damage Reimbursement or Other Compensation
Even if you feel sure that the settlement offer you're accepting is reasonable compensation for your personal injuries, are you certain that you're not signing away other rights at the same time?
For example, insurance companies have been known to write release agreements in such a way that they apply not only to your personal injury claims but also your property damage claims. If you sign those terms, you might unwittingly give up your property damage claim altogether.
That's just one example of the various ways in which you could accidentally give up more than you intended by handling your personal injury case without a car accident lawyer.
The best way to understand the full value of your claim, the terms of your agreement with the insurer, and your rights under Nebraska personal injury law is to discuss the matter in depth with an experienced attorney before signing anything.
7. Missing Out on Crucial Evidence
Whether you're negotiating a claim or taking it to court, evidence matters.
As an individual, it can be difficult to muster the kind of evidence that makes the most compelling case for compensation. The insurance company, on the other hand, has virtually all the resources it needs.
Likewise, the right law firm can employ resources as needed to build a persuasive case on your behalf. This might include:
Police reports
Surveillance footage
Accident reconstruction experts
Expert witnesses / medical testimony
And more
Additionally, at Hauptman, O'Brien, Wolf & Lathrop, P.C., we are often able to advance the costs of litigation for our personal injury clients so that no one has to let their financial situation stand in the way of their demand for justice.
Schedule a Free Case Review with an Omaha Personal Injury Lawyer Today
At Hauptman, O'Brien, Wolf & Lathrop, P.C., our goal is always to get our clients the largest amount of financial compensation available. We are a Nebraska personal injury law firm with many years of experience and a long track record of getting injury victims the compensation they deserve.
To schedule a free consultation with an experienced Omaha personal injury lawyer in our office, please contact Hauptman, O'Brien, Wolf & Lathrop, P.C. as soon as possible. We do not charge a fee for our services unless and until you win.
We are proud to offer legal representation to accident victims and other injured people all across Nebraska. Give us a call today at (402) 241-5020