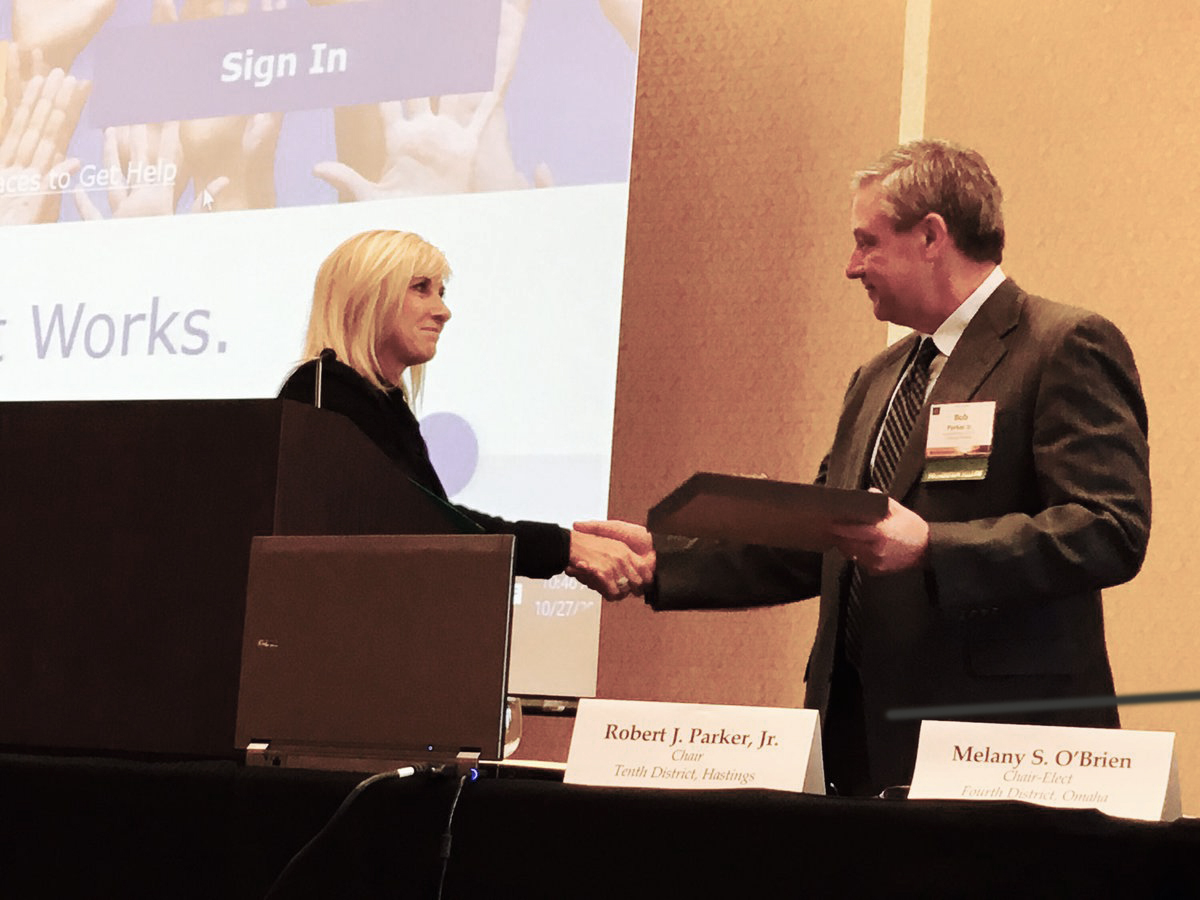 Congratulations to our very own Melany O'Brien who was named the new Chair of the Nebraska State Bar Association's House of Delegates on Friday, October, 28, 2016 at the 2016 NSBA Annual Meeting.
Melany O'Brien is a partner at Hauptman O'Brien Wolf and Lathrop, P.C., where she focuses on representing plaintiffs in personal injury claims.  O'Brien was born and raised in South Sioux City, Nebraska. She earned a Bachelor of Science degree in 1989 from the University of Nebraska – Lincoln. O'Brien earned a law degree in 1993 from Creighton University School of Law and was admitted to the Nebraska Bar and the Federal Courts in 1993.
O'Brien has a history of service to the profession. She served on the Practice and Procedure, Mediation, Legislative, Ways and Means, and Judicial Resources committees of the Nebraska State Bar Association. She is also a Fellow and Board Member of the Nebraska State Bar Foundation. She is a former Secretary and Executive Council Member of the Omaha Bar Association and a Past President of the Nebraska Women's Bar Association. O'Brien is currently a Board Member for the Women's Center for Advancement.
Upon accepting her position O'Brien said, "I have always believed that serving on local and state bar committees is a rewarding and valuable experience and I look forward to serving as the Chair of the House of Delegates."
Continue reading the entire announcement from the Daily Record here, or download and print the PDF here.
---
Michael Khalili Also Presents at 2016 NSBA Panel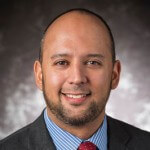 Congratulations also to our very own Michael Khalili, who was asked to present on a panel for young lawyers at the 2016 NSBA Annual Meeting Thursday, October 27, 2016.
The panel, titled: How to effectively manage a lawyer-client relationship, was established to help young lawyers learn the ins and outs of client communication. According to Khalili, "There was a great turnout with an abundance of intelligent, probing questions." The main takeaway: "Keeping your client informed and managing their expectations is the best thing you can do to avoid relationship ending mistakes. Even if you do not win the case, they'll know you kept them informed and had their best interests in mind."
Michael W. Khalili joined Hauptman, O'Brien Wolf & Lathrop in August of 2015. He is licensed to practice law in Nebraska, the U.S. District Court of Nebraska, Iowa and Washington State. He is an active member of the Nebraska Association of Trial Attorneys and the Nebraska State Bar Association. Michael was born in Guymon, Oklahoma and grew up in Del Rio, Texas. He graduated, cum laude, from the University of California Los Angeles in 2003 with a Bachelor of Arts degree in psychology. Michael earned his Juris Doctorate from Seattle University School of Law in 2008. He attained the highest grade for overall achievement and best performance for Housing Law and Policy and was the recipient of the prestigious CALI award. He received the Washington State Hispanic Bar Association Scholarship in 2007 and the Deans Diversity Scholarship in 2005. Michael is also bilingual and actively involved in the Hispanic community. Michael primarily focuses on plaintiff Workers' Compensation, Personal Injury and Employment Law.