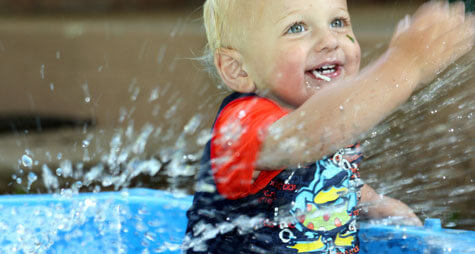 With Summer starting with a roar, it's important to review safety tips regarding heat. It's easy to be distracted by your growing garden, enjoying the great outdoors, or catching up on home maintenance but there are a few things to keep in mind:
Drink plenty of water. If you get thirsty, you are already getting dehydrated. Avoid caffeine and alcohol as they can dehydrate you as well.
Wear a hat or stay in the shade where possible.
Apply and reapply sunscreen frequently.
Wear lightweight, light colored clothing.
Ensure your pet's needs are met as well. They should have access to clean water and shade.
If you have elderly or disabled neighbors, check on them periodically to be sure they are not overheated.
If you do not have access to air conditioning, there are local cooling centers you may visit as well as the local libraries, mall, and other public areas.
Be safe and have fun!