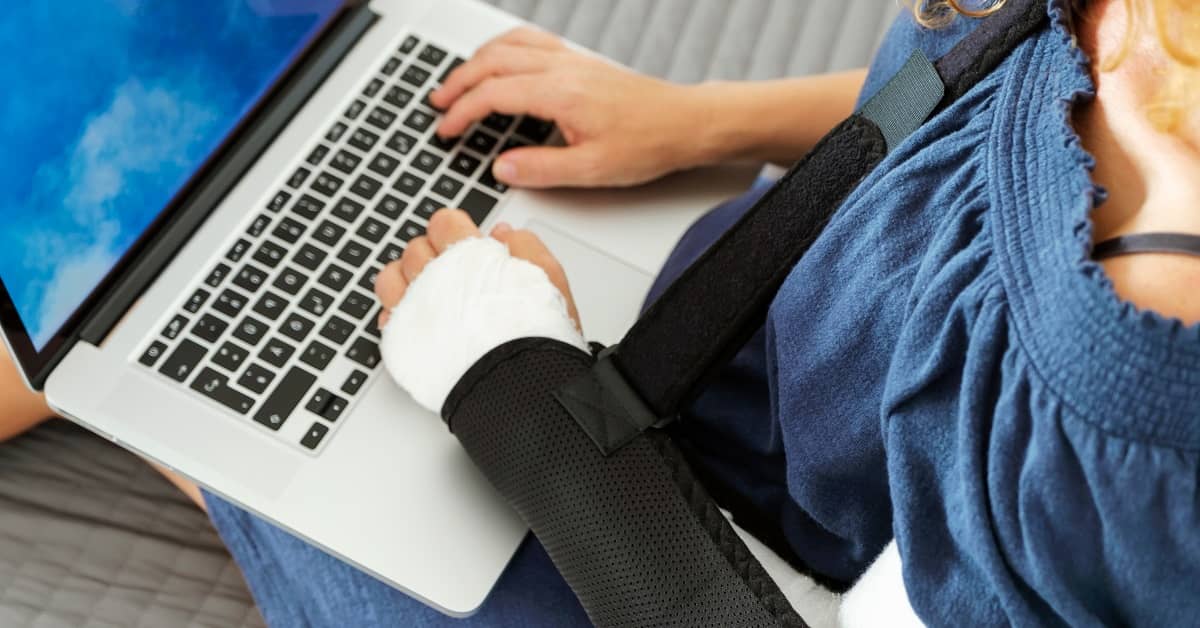 Imagine a scenario where someone sues another individual, claiming the accused injured them in a car accident 20 years ago. They say it has led to tens of thousands of dollars in medical bills and severe pain and suffering that they struggle with to this day.
You may feel some sympathy for this person, but there's a problem. In personal injury claims, recovering compensation revolves around what you can prove. Proving another's negligence requires evidence, which could come in a variety of forms:
Photographs of the accident scene
Cell phone records
Examination of the vehicles
Medical records
Eyewitness testimony
And more
However, 20 years after the fact, what evidence could still exist? In truth, probably none. Hence, the claim would be built on hearsay and speculation, and there would be little to no chance the plaintiff would be able to prove the defendant's negligence.
This erosion of evidence is one of the key reasons that there are time limits for how long you have to sue for personal injury.
What Is the Statute of Limitations?
The statute of limitations is the time limit for how long you have after an injury to pursue legal action against another party. In Nebraska, the statute of limitations for most personal injuries – including auto accidents, dog bites, product liability, and slip and falls – is four years. There are some exceptions, however, including work-related injuries filed through workers' compensation, medical malpractice, and wrongful death lawsuits, each of which is subject to a statute of limitations of just two years.
Although the statute of limitations may seem straightforward, the time limit for a claim can be complicated in some cases. For example, consider a birth injury case where the harm to a child isn't discovered until years after the fact.
Similarly, in cases of injury from occupational diseases, workers may not realize that their exposure to a harmful chemical or substance, such as asbestos, is causing health problems until a number of years later.
In these situations, the discovery rule may extend the time the injured party has to file suit. However, this does not mean that the time to bring a claim is indefinite. For example, with medical malpractice claims, if the injury isn't discovered within the initial two-year statute of limitations, the victim has just one year from the date the injury was or should have been discovered, provided it is within 10 years that the injury occurred.
How Does the Statute of Limitations Affect My Personal Injury Claim?
How the statute of limitations affects your personal injury claim will depend on several factors. Ultimately, the most important thing to keep in mind is that you should not rely on getting an extension. While it is possible and it does happen, any delay can make recovering compensation that much more difficult.
At the same time, you should not hesitate to explore your legal options if you have discovered an injury beyond the statute of limitations. In addition to the discovery rule, other exceptions could apply to your claim. This includes a legal concept known as "tolling," in which the statute of limitations is paused. This could apply if, for example, the individual responsible for your injury has left the state.
Above all, we recommend relying on the experience and knowledge of a personal injury lawyer to evaluate your situation and help you understand your options.
Why You Should Speak to a Personal Injury Lawyer ASAP
There are plenty of reasons that injury victims hesitate to get in touch with an attorney immediately after an accident. Some accident victims need to focus on getting better and they feel unprepared to deal with the stress and challenges of taking legal action. Others are unsure if they have a case and decide to wait until they learn more.
While four years can seem like a long time, waiting to take legal action can hurt the likelihood of success for your case. For one, it can result in lost evidence. This is one of the reasons statutes of limitations exist, but it often takes much less than four years for key evidence to disappear. Ultimately, the sooner a lawyer can begin an investigation, gather evidence, and interview witnesses, the better.
Furthermore, waiting to take legal action may be used by the opposition to argue that your injury was not as serious as you claim. If you believe your injury was caused by the negligence of another but you don't take action, it may be more difficult to achieve a favorable outcome.
Regardless of the misgivings or uncertainty you may have, it is crucial to reach out to a personal injury attorney as soon as possible to discuss your situation, your legal options, and the applicable statute of limitations.
If you have been injured through no fault of your own, you may be entitled to compensation. Unfortunately, waiting too long to start a claim can make it difficult to recover the compensation you deserve. In some cases, a delay may leave you with no legal recourse.
At Hauptman, O'Brien, Wolf & Lathrop, we are passionate about defending the rights of injured people. We have the experience, knowledge, and resources to build a strong claim on your behalf.
Please call (402) 241-5020 today for a free case review with a personal injury attorney. Hauptman, O'Brien, Wolf & Lathrop serves clients in Omaha, Sarpy County, and all of Nebraska and Iowa.