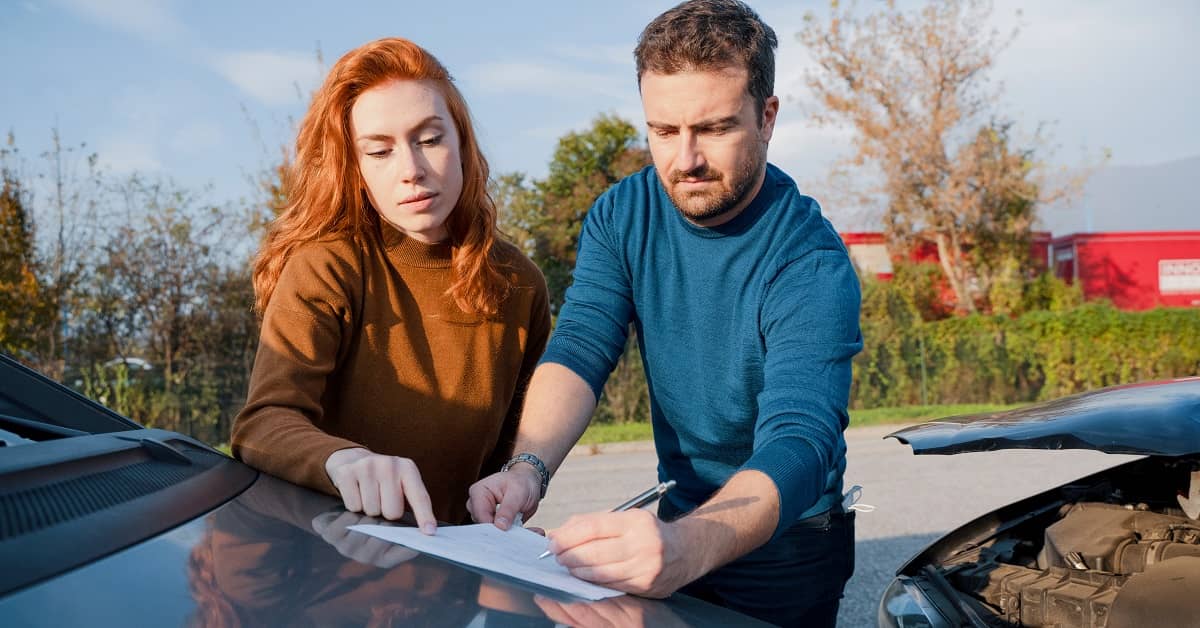 Drivers in Nebraska are required to purchase car insurance. This requirement is vital for ensuring that accident victims are able to pursue compensation for the damages they sustain in accidents due to the fault of others.
Unfortunately, the damages in a car accident claim may exceed the at-fault driver's auto insurance policy limits. If this is the case, it is important to explore alternative options for recovery.
If you were in an accident with an underinsured driver, you should speak to a Nebraska car accident lawyer as soon as possible. You may be able to attain compensation through your own insurance and/or have additional options for filing a claim.
What If Your Damages Exceed the Other Driver's Insurance?
While all drivers in Nebraska are required to carry liability insurance, the minimum coverage requirements are not high:
Bodily injury liability coverage: $25,000 per person and $50,000 per accident
Property damage liability coverage: $25,000 per accident
This amount of coverage is enough to cover losses in some accidents. However, in the event of a serious accident, the mandatory minimum often does not come close to covering all of the damages suffered by the victim(s).
If, for example, you are in an accident that results in injuries that cost $150,000 in medical bills, you could have $100,000 to pay if the other driver only carries the minimum insurance coverage required by state law.
Some drivers choose to purchase additional insurance coverage beyond the state-mandated minimum. Doing so reduces the insured's personal liability in the event of an accident and provides greater coverage of a victim's losses.
However, you cannot count on the driver who causes an accident to carry additional coverage. You need to speak with an experienced attorney who can assess your options for compensation.
How Does UM/UIM Coverage Work?
The first place to look after an accident with an underinsured driver is your own insurance coverage. Uninsured and underinsured motorist coverage (UM/UIM insurance) helps pay for your losses if the at-fault driver has no insurance or if the damages exceed the driver's insurance coverage.
As with liability coverage, UM/UIM insurance is required in Nebraska. Drivers must carry a minimum of $25,000 per person and $50,000 per accident in UM/UIM bodily injury insurance coverage. Once you exhaust the other driver's policy limits, you are then able to use your UM/UIM coverage to help cover your damages.
However, UM/UIM insurance claims present a couple of challenges. First, you will be filing claims with two separate insurance companies. Insurers are not quick to pay out the maximum policy limits (even when one of them is "your" insurance company). One or both companies may underpay your claim or dispute liability for the accident. This can be a difficult process for accident victims who are trying to recover from their injuries.
Second, even if your insurance company does agree to pay your UM/UIM policy limit, it still might not be enough to recover the full amount of compensation you need and deserve for your damages. In the above example, even if you were to recover an additional $50,000 in compensation from your UM/UIM coverage, you would still have $50,000 in losses that must be paid.
Recovering Compensation After an Accident with an Underinsured Driver
If both the other driver's insurance coverage and your UM/UIM coverage hit their limits, there may be other options available for recovering additional compensation.
The first is filing a civil suit against the at-fault driver. With a civil suit, you can attempt to recover compensation from the other driver by way of their assets. This may include wage garnishment or a single lump sum payout, depending on the financial situation of the negligent party. In some cases, you may be able to negotiate a payment plan.
You may also be able to bring one or more claims against negligent third parties who contributed to the accident. Potential examples include:
Truck accidents – the trucking company is generally liable for injuries and damages caused by the negligence of a truck driver in its employ
Product liability – manufacturers of defective vehicles and parts can be held liable if a faulty vehicle causes an accident
Government entity liability – if your crash was caused by a dangerous or defective road or you were struck by a government employee, a local or state agency could be liable for your injuries.
Ultimately, the best course of action is to speak with an attorney who can analyze your situation and determine the optimal strategy for recovering the compensation you deserve.
Speak to a Lawyer After an Underinsured Driver Accident
As motorists, we rely on car insurance to provide financial relief in the event of an accident. Unfortunately, serious accidents can exceed the insurance carried by another driver, as well as your own coverage.
Being involved in an accident with an uninsured or underinsured motorist can result in a great deal of frustration and uncertainty. Hauptman, O'Brien, Wolf & Lathrop can help.
Our attorneys have more than 233 years of combined experience serving the victims of car accidents. We put this experience to work for you at every stage of your case, from investigating the accident and gathering evidence to negotiating with insurance companies and – if necessary – representing you in court.
Please call Hauptman, O'Brien, Wolf & Lathrop at (402) 241-5020 today for a free consultation. Our car accident lawyers serve clients in Omaha, Sarpy County, and all of Nebraska and Iowa.