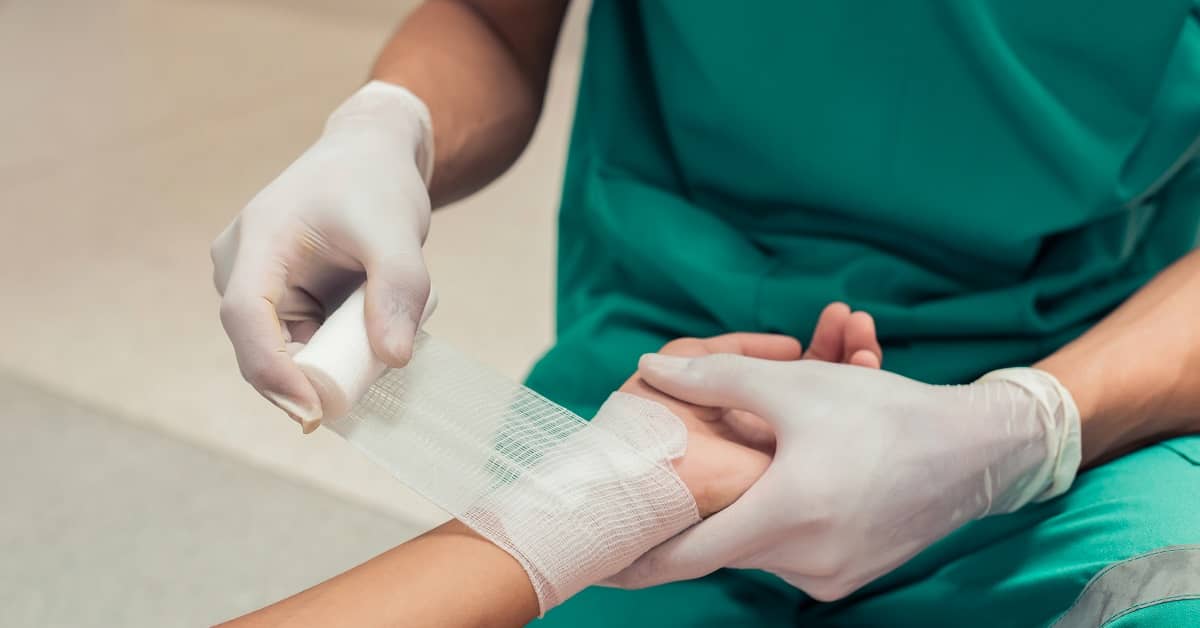 Severe burns are among the most difficult and complicated injuries to treat. As a result, the cost associated with treatment and long-term care is often immense.
If you have suffered a burn injury through no fault of your own, you may be entitled to significant compensation. Accurately calculating the totality of your losses is essential for recovering the damages you are due and ensuring that you have the money to cover the challenges you face now and in the future.
The burn injury attorneys at Hauptman, O'Brien, Wolf & Lathrop can help if you have sustained burns in an accident that was not your fault. Contact us today for a free consultation.
How Much Do Burn Injuries Cost to Treat?
Generally speaking, burn injuries on average cost much more to treat than many other types of injuries. According to a study published by the Healthcare Cost and Utilization Project that analyzed burn-related inpatient stays and emergency room visits, "burn-related inpatient stays were nearly twice as long and more than twice as costly as stays that did not involve burns." According to the report, the average cost of a burn-related inpatient stay was $24,000, compared to the $10,000 average for hospitalization not related to burn injuries.
The high cost mostly stems from the specialized treatments required for burn injuries. For example, research published in the Journal of Trauma and Acute Care Surgery found that skin grafts can cost upwards of $17,000 for inpatients. This expensive procedure is needed in 29.4% of burn injury cases, according to data from the Healthcare Cost and Utilization Project.
Burn victims may also need blood transfusions, respiratory intubation, medications, laboratory services, and other costly treatments, especially when their burns are serious and cover a significant part of their bodies. The cost of these procedures can add up quickly, leading to enormous medical bills.
That said, how much a specific burn injury will cost to treat depends on several factors. One of the most important of these factors is how long the patient needs to stay in the hospital for treatment. An article published in Burns, the journal of the International Society for Burn Injuries, found that "the length of stay (LOS) for burn patients is estimated as one day per percent total body surface area (TBSA) burn."
What Long-Term Costs Are Associated with Burn Injuries?
While the direct costs of a burn can be substantial, the long-term costs of serious burns can be even greater. As a result, the total cost of a burn could add up to tens of thousands of dollars, if not more.
Some of the long-term costs to consider are:
Reconstructive surgery
Rehabilitation
Physical therapy
Doctor's visits
Psychiatric counseling
Most burn victims suffer psychological complications. Facial burns can lead to permanent disfigurement that can cause debilitating mental and emotional challenges.
While reconstructive surgery may be an option, it is expensive and an imperfect solution. Even with reconstruction, burns can still lead to long-term emotional distress.
What Damages Can I Recover in a Burn Injury Claim?
Some burn injuries are caused by the negligence of another party. Potential examples include motor vehicle accidents, workplace accidents, fires caused by defective products, and more. In these and other cases, victims may be able to recover compensation through a claim against the party or parties at fault.
Compensation may be recoverable for all of the direct costs discussed above, including inpatient hospital care, ongoing medical treatment, counseling, therapy, and more. In addition, victims may also be able to recover compensation if their injuries have caused them to lose income they would have otherwise been able to earn from wages or a private business. For example, if a burn injury leads to time away from work or, even worse, requires a career change or leads to permanent disability, victims may be able to recover compensation for these short- and long-term losses.
What's more, burn victims may also be entitled to compensation for the pain and suffering they have endured and the emotional distress they may continue to experience. Burn injuries, beyond being extremely painful, can have a deep impact on one's overall health and well-being. When someone's negligence causes these adverse effects, they should be held responsible.
Contact Our Burn Injury Attorneys Today
Beyond healing from the injury, burn victims need to ensure that their rights are protected and that they pursue the compensation they need and deserve. At-fault parties and their insurers will do everything possible to avoid paying what you are owed.
At Hauptman, O'Brien, Wolf & Lathrop, we are committed to protecting your rights and seeking the full compensation you deserve. We know the devastating impact of catastrophic injuries, and our attorneys will draw on more than two centuries of combined legal experience to build a strong claim on your behalf.
Please call (402) 241-5020 today for a free consultation. Our burn injury attorneys serve clients in Omaha, Sarpy County, and other areas of Nebraska, as well as Iowa.