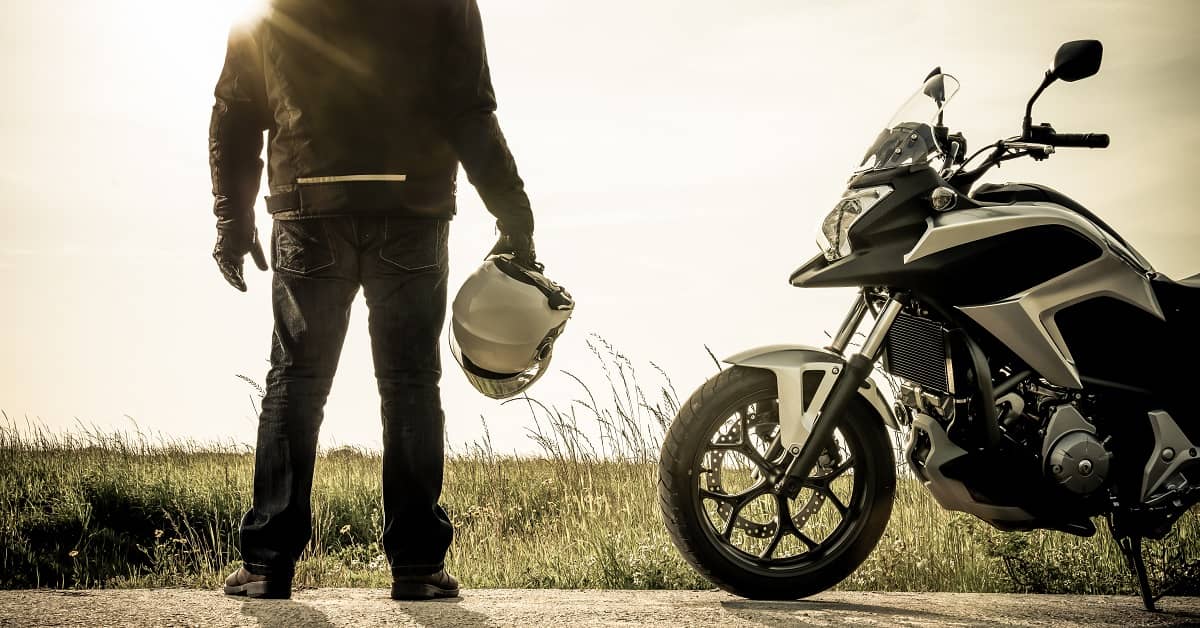 Motorcycle accidents often result in serious injuries and fatalities. For the survivors, the physical harm is often exacerbated by the emotional impact that motorcyclists suffer after a crash.
Victims of motorcycle accidents may experience a range of psychological disorders after an accident. These conditions can make it difficult to heal from your injuries and move on with your life.
Post-traumatic stress disorder (PTSD) is a debilitating condition that can develop after a motorcycle accident. If you believe you are suffering from PTSD after a crash, it is in your best interest to contact a motorcycle accident lawyer at Hauptman, O'Brien, Wolf & Lathrop for a free case review.
What Is Post-Traumatic Stress Disorder?
According to the American Psychiatric Association (APA), PTSD "is a psychiatric disorder that may occur in people who have experienced or witnessed a traumatic event." Traumatic events can range from a natural disaster to combat.
Of course, most people who experience a traumatic event will deal with some emotional and mental struggles after the fact. Over time, it is possible to heal from the trauma. However, for people with PTSD, this is not the case.
The negative thoughts and feelings associated with the event remain and become disruptive to your life. Symptoms of post-traumatic stress disorder may include:
Flashbacks
Upsetting dreams or nightmares
Physical reactions to things that remind a person of the event
Feelings of hopelessness
Memory problems
Feelings of detachment
Self-destructive behavior
These symptoms can have serious, detrimental effects on your mental health, your relationships, your ability to work, and more. PTSD is more common than most of us realize. According to the APA, "PTSD affects approximately 3.5% of U.S. adults each year, and an estimated one in 11 people will be diagnosed with PTSD in their lifetime."
As with most psychiatric disorders, PTSD affects everyone differently. Some people are able to recover quickly, others struggle with the condition for years, and many never fully recover.
When Can Motorcycle Accidents Lead to PTSD?
Individuals can develop PTSD even if they are not physically harmed in a traumatic event. However, research has shown that being in a life-threatening accident is one of the most common reasons someone may develop PTSD. What's more, the National Center for PTSD reports that "getting injured during the event can make it more likely that a person will develop PTSD."
Unfortunately, serious and catastrophic injuries are common in motorcycle accidents. Given the limited protection motorcyclists have, it is not uncommon for the rider to be thrown from the bike, potentially resulting in:
The pain associated with these injuries, combined with the fear such an accident causes, can have a deep psychological effect that increases the likelihood that victims will develop post-traumatic stress disorder.
Damages for PTSD in a Motorcycle Accident Claim
In most serious motorcycle accidents, the immediate focus is on economic damages. These are the financial losses associated with an accident, including medical bills, time away from work, property damage, and more. The cost of these damages can be high, which is why it is crucial for victims to pursue compensation if the accident was caused by the negligence of another driver on the road.
However, there is another type of damages – non-economic damages, also known as pain and suffering damages – that account for the psychological and emotional difficulties caused by an accident. These damages can include the pain you experience as a result of your injuries and the longer-term emotional toll, including the PTSD symptoms that some accident victims experience.
The law recognizes that the adverse effects of a personal injury are not confined to financial consequences. However, non-economic damages are not as straightforward to substantiate or calculate as economic damages.
It is imperative to start receiving psychological counseling as soon as possible after a motorcycle accident. Your sessions with a therapist will help document your pain and suffering after the crash, including how PTSD affects your life.
You should also speak to an attorney as soon as possible. An experienced motorcycle accident lawyer can enlist expert witnesses to evaluate how the crash occurred and the nature and extent of your injuries. Expert testimony on the emotional and mental impact of the accident can help substantiate the non-economic damages in your claim.
Contact a Motorcycle Accident Lawyer
Healing physically and mentally after a motorcycle accident can be a substantial challenge. To make matters worse, recovering the compensation you need and deserve for your losses can be far more difficult than you anticipate.
The attorneys at Hauptman, O'Brien, Wolf & Lathrop are here to help. With more than 233 years of combined experience, we are the most experienced personal injury firm in the Omaha area. Our team knows what it takes to win fair compensation for the victims of motorcycle accidents. We achieve favorable outcomes by taking into account the totality of your losses, including those related to PTSD and other non-economic damages.
Please call Hauptman, O'Brien, Wolf & Lathrop for a free case review at (402) 241-5020 today. Our motorcycle accident lawyers serve clients in Omaha, Sarpy County, and all of Nebraska and Iowa.