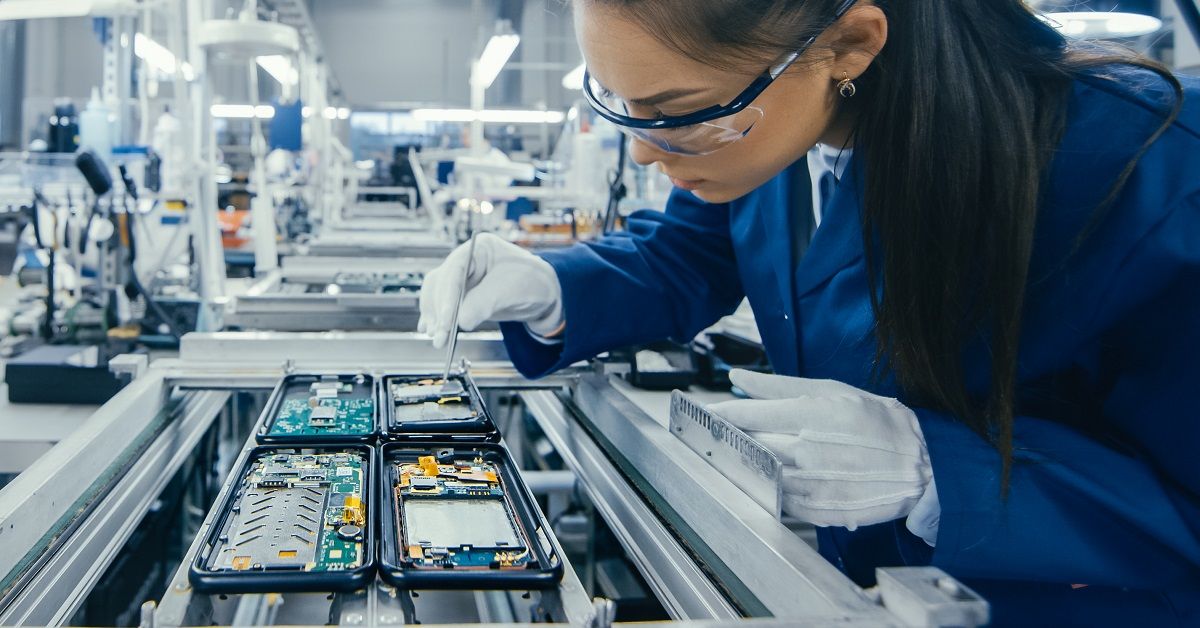 In everyday life, we expect the products we purchase to be safe. However, thousands of consumers are injured (or worse) every year due to product defects, whether due to a defect in the design, an error in the manufacturing process, or a failure to warn.
At Hauptman, O'Brien, Wolf & Lathrop, our lawyers have more than 230 years of combined experience serving clients who have been injured by defective products. We will thoroughly investigate your claim to determine who is liable for your injuries, then pursue the full compensation you deserve.
If you or a loved one has been injured by a product defect, don't hesitate to reach out to our attorneys at (402) 241-5020 today for a free consultation. Hauptman, O'Brien, Wolf & Lathrop serves clients in Omaha, Sarpy County, and throughout Nebraska and Iowa.
Determining Liability for Defective Products
Multiple companies may be involved in the design, assembly, and sale of a product. As a result, it is not always clear which party or parties are responsible for a product defect.
In building your claim, our product liability lawyers will investigate all of the parties in the supply chain, including:
The Manufacturer
The company or individual that designed or manufactured the product is the first to consider in an investigation. Manufacturers have a legal responsibility to ensure that the products they sell are safe when used as intended. When they fail to do so, whether due to a defective design or an error in the manufacturing process, they may be held responsible for injuries that occur as a result of their mistake.
That said, some products – like chainsaws – are inherently dangerous. The thing to keep in mind with these types of products is that manufacturers have a duty to adequately warn consumers of the potential risks associated with using the product.
There are strict laws that must be followed to ensure that consumers are aware of the dangers involved with certain products. If the company did not provide instructions for safe use, you may be able to pursue a failure to warn claim.
The Assembler
In many cases, the company assembling a product is not the company that made the parts the product is made up of, whether that be a car or a gas grill. This leaves room for errors by the assembler that could lead to a defective product.
If improper assembly resulted in a dangerous or defective item, the assembler may ultimately be held responsible for the subsequent injuries caused by the defect.
The Wholesaler
If the product is properly designed, manufactured, and assembled, there is still a chance that it could be altered in a dangerous way. Sometimes this happens when a wholesaler damages the product, causing an otherwise safe product to become dangerous.
Damage may happen in transit, while in a warehouse, or somewhere else along the supply chain. Regardless, the wholesaler has a duty to ensure that their handling of products doesn't alter or damage them in a way that would make them dangerous for consumers. If they fail to uphold this duty and a consumer suffers injury, the wholesaler may be held liable.
The Seller
Finally, let's consider the seller or retailer, the party responsible for selling a product to the consumer. They, too, have a responsibility to the consumer to make sure the products they sell are safe for use.
If they choose to stock their shelves with a product that is dangerous, damaged, or mislabeled, they may also be liable for subsequent damages caused by the product.
Liability of Multiple Parties
A number of different parties are involved in the manufacturing and sale of most modern consumer products. As a result, liability for a defect generally doesn't rest with one party alone.
One of the complexities of product liability claims is the number of parties who may be named in a lawsuit. In some cases these are multinational corporations with extensive legal teams.
If you have been injured by a defective product, it is important to contact an experienced attorney to handle your claim. Your lawyer will investigate your claim thoroughly to determine which parties are liable for your injuries, then take action on your behalf to recover the compensation you deserve.
Contact Our Defective Product Lawyers Today
Although it may seem like we hear about a new product recall almost every day, dangerous products still make it to market.
The product liability attorneys at Hauptman, O'Brien, Wolf & Lathrop are passionate advocates for injury victims, and we consistently do everything within our power to hold corporations and other parties accountable for their negligence. Our clients praise us both for the results we achieve and the caring, compassionate service we provide.
For a free review of your case, please call (402) 241-5020 today. Hauptman, O'Brien, Wolf & Lathrop serves clients in Omaha, Sarpy County, and throughout Nebraska and Iowa.