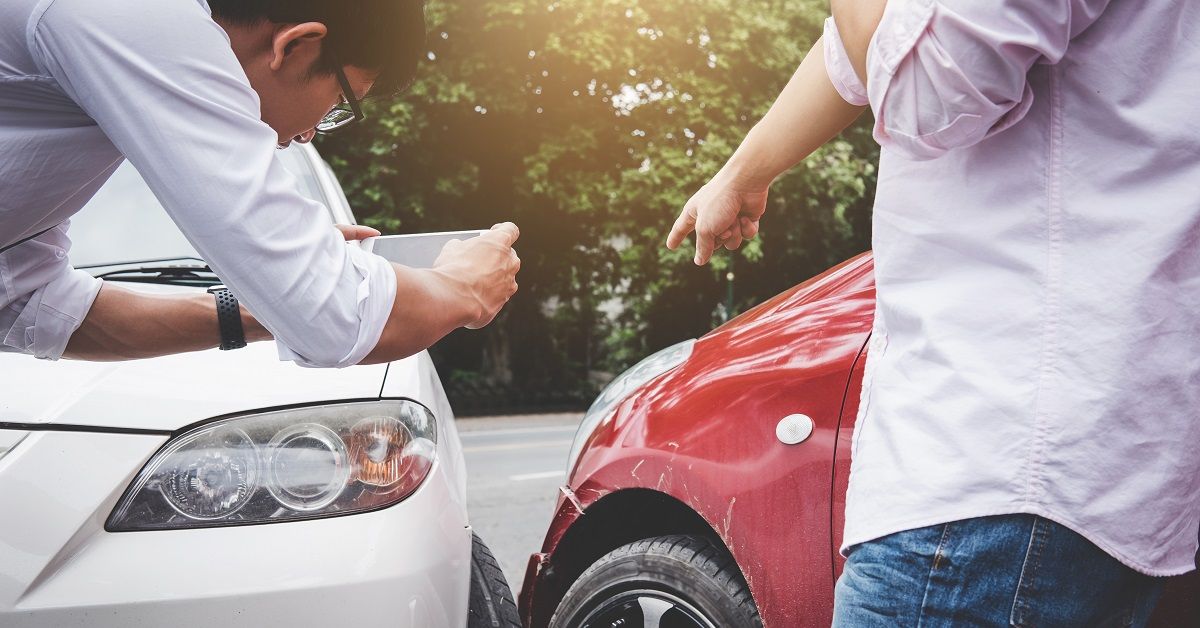 If you have been injured in a car accident that was not your fault, you are entitled to seek compensation for the damages you suffer. This includes medical bills, property damage, and other economic damages, along with non-economic damages like pain and suffering.
The bad news is that ensuring you receive this compensation is not a simple process.
While insurance companies may come across as friendly and caring, they will do everything they can to pay you as little as possible. They are very good at their jobs, and they have a vast network of resources at their disposal.
That is why, after an accident, you must follow a few key steps to protect your rights. If you have been injured and are considering what to do next, don't hesitate to reach out to the experienced auto accident attorneys at Hauptman, O'Brien, Wolf & Lathrop by calling (402) 241-5020 for a free case review.
1. Contact an Auto Accident Lawyer
After an auto accident, many people don't hire an attorney right away. Unfortunately, some never do. This may be because they believe the other driver's insurance company will give them a fair amount of compensation, or because they simply don't understand the difficulty of their situation.
Accident victims often believe they are at the mercy of insurance companies, which is exactly how they want you to feel. They'll often start by offering accident victims lowball settlement offers, making it seem as if you have no choice but to accept.
This is not true! You deserve compensation that covers all of your losses, and it's vital that you aggressively pursue what you are owed.
This is why you need to hire an attorney as quickly as possible after an accident. An experienced attorney will help ensure the insurance companies don't take advantage of you.
With an attorney, the remainder of the steps here – from gathering evidence to going to court – will be made much easier. Your chances of securing the compensation you deserve will also be much greater.
2. Gather Evidence
While the cause of an accident might seem obvious to you, the success of your case will depend on the quality and quantity of the evidence you gather. This includes everything from evidence at the accident scene to medical records that prove your injuries were a direct result of the accident.
That might sound relatively straightforward, but it often turns out to be much more difficult than it should be. Even the act of gathering medical records can be difficult, requiring back-and-forth with your medical provider's office to receive the proper documentation to establish the extent of your injuries and to show they were caused by the accident.
Again, this can make accident victims feel like they are at the mercy of the system. For people who haven't dealt with an accident before, it's hard to know what to do, especially when you're spending all your energy trying to heal physically and mentally.
3. File a Claim with the Insurance Company
You will also be required to file a claim with the other driver's insurance company after the accident. Doing so will prompt the insurance company to open an investigation, meaning its investigators will start building a case against you as quickly as possible.
Typically, adjusters and other employees will reach out to you to ask for a statement, which you should not give them without consulting with your attorney. Anything you say to the insurance company at this point will be recorded and could be used against you at a later date.
After the investigation concludes, the insurer may offer you a settlement, likely for less than your case is worth. However, it can be hard to know what a good offer is, exactly, if you don't properly calculate the full extent of your damages.
Too many accident victims simply add up their immediate bills, not taking into account things like lost wages, future expenses, or pain and suffering. This is another area where you need to lean on the experience of your lawyer.
4. Settlement Negotiations
If the insurance company's initial offer doesn't fairly compensate you, you will enter into a negotiation process with the company where you will attempt to come to an agreement on an appropriate settlement. Your attorney will be able to show the evidence you have, detail the seriousness of your damages, and make a case for the appropriate amount.
In all likelihood, the insurance company will counter-offer. Negotiations will continue until an agreement is made or no agreement can be met.
Settling the case at this point can be an ideal result for both parties since it avoids going to court, which can be time-consuming and costly. That said, you and your attorney must be willing to go to court if the insurance company refuses to settle for a fair amount.
5. Going to Court
If the negotiations are unsuccessful, the next step is to file a lawsuit against the insurance company to initiate a trial. Oftentimes, these cases are decided by juries, meaning your lawyer will need to present your case in court to seek a favorable decision.
While this can take longer than a settlement, it may be the only way to ensure you receive the compensation you need and deserve after an accident. You should only work with a lawyer who is willing to take your case this far.
At this point, all of the evidence that has been collected will be presented, along with additional material and witness testimony that will help solidify your argument. For example, your attorney may hire an accident reconstruction specialist to create a visual demonstration of how the accident occurred. It might also make sense to find medical professionals who can attest to the seriousness of your injuries, acting as unbiased expert witnesses.
Regardless of the tactics used, it's vital that you work with an attorney who has deep experience representing auto accident victims and who understands what it takes to win a case at trial.
Learn How Hauptman, O'Brien, Wolf & Lathrop Can Help
The attorneys at Hauptman, O'Brien, Wolf & Lathrop have 233 years of combined experience representing clients in auto accident claims. We have consistently been recognized as one of the top firms in Omaha. We believe that accident victims should receive maximum compensation after an accident, which is demonstrated by our extensive track record of success.
Please call (402) 241-5020 today for a free case review. Our auto accident lawyers serve clients in Omaha, Sarpy County, and nearby areas of Nebraska and Iowa.