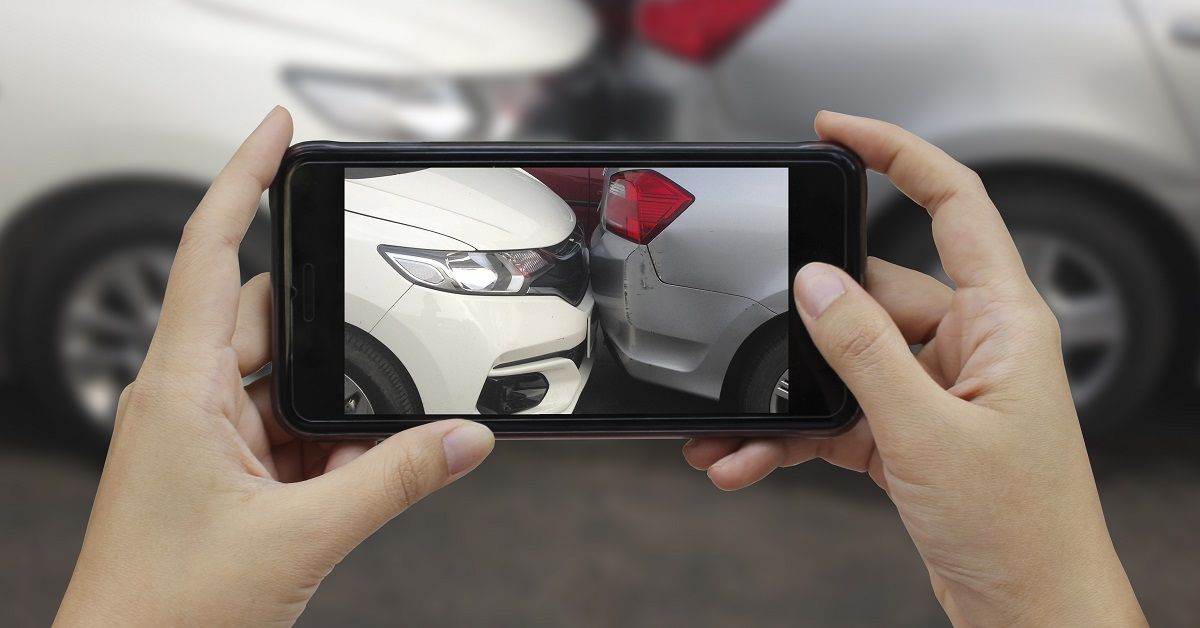 You are driving along the road, when suddenly another car hits you from behind. Rear-end collisions are the most common type of car accident, so there's a good chance you have experienced this exact scenario.
Many motorists are rear-ended when they are driving at relatively slow speeds, resulting in a "fender bender." This term, however, suggests that only your car is damaged. The reality is that you should always take any rear-end accident seriously.
In addition to speaking to a car accident lawyer as soon as possible, here are the steps you should take after a rear-end crash:
1. Check Yourself for Injuries
The first feeling most people have after a car accident is shock. Crashes generally occur with little to no warning, especially when the driver who was just behind you suddenly collides with your back bumper.
Before doing anything else, assess yourself and your passengers for any injuries they may have sustained in the crash. Pay special attention to your head, neck, chest, back, arms, and legs.
If you are bleeding, if something feels broken, or you experience intense pain, call 911.
2. Call the Police
In Nebraska, car accidents resulting in injury or over $1,000 in property damage must be reported to the police. When you call for help, it is in your best interest to ask for a police officer to come to the scene, even if you are unsure of your injuries or the extent of property damage.
The officer will ask you to give a statement. Be calm and objective in answering his or her questions; do not guess if you don't know the answer, and do not say anything to suggest you may be at fault for the accident.
3. Exchange Information with the Other Driver
After any rear-end accident, it is crucial to get the information of the driver who hit you. These details will be necessary for you to file a claim:
The name of the driver
Their address and contact information
The name of their car insurance provider
The insurance policy number
The license plate number on the vehicle
When exchanging information, remain calm and matter-of-fact. It is natural to be angry at the other driver, but you don't want to lose your temper. You also don't want to say anything to suggest you were at fault for the accident; ask after the well-being of the driver and other occupants of the vehicle, but don't apologize.
4. Speak to Witnesses
If anybody saw the accident, take the time to speak with them as well. Ask for their name and contact information, as well as what they witnessed leading up to and during the collision.
Your lawyer can review any testimony you collect at the scene and, if necessary, follow up with these witnesses in the course of building your claim.
5. Collect Evidence
By taking photos and video, you can begin building your accident claim right at the scene. Some of the most important pictures to capture after a rear-end accident are images that establish the position of the vehicles. Take photos from multiple angles of where the cars are in the road, as well as the damage they have sustained.
Other evidence you should document at the scene includes:
The layout of the road and/or intersection
Skid marks and other damage to the road
Debris from the accident
The surrounding area, showing traffic and weather conditions
Your injuries and any injuries to your passengers
Accident scenes don't stay the same for long. The immediate aftermath of the accident is your best opportunity to preserve crucial evidence.
6. Seek Medical Attention
If you were not taken to the hospital from the scene of the accident, it is important to see your primary care doctor or visit the emergency room as soon as possible.
You may have an injury with symptoms that aren't immediately apparent. For example, whiplash is a common outcome in rear-end accidents. However, drivers and passengers may not experience symptoms until several days after the crash.
You may also have sustained a brain injury or other serious trauma without knowing it, and timely diagnosis and medical intervention are crucial.
Delaying treatment after the accident can put your health at risk. Furthermore, when you pursue a claim, the at-fault driver's insurance company may argue that your injuries are less severe than you say if you didn't see a doctor promptly.
7. Contact a Car Accident Lawyer
It is in your best interest to speak with a lawyer before contacting the at-fault driver's insurance company. The insurance company will likely employ tactics to undervalue your claim, such as asking you to make a recorded statement about the accident or sign a medical release form.
An attorney can also help anticipate arguments that you were at fault for the accident. Contrary to popular belief, the driver in the back of a rear-end accident is not always the only at-fault party. The other driver may claim that you stopped suddenly and they were unable to avoid the crash in time.
Preparation is key to recovering fair compensation for your injuries. In the event that you were unable to complete the steps above at the scene of the accident, your lawyer can also investigate the crash and gather evidence on your behalf.
Contact Our Lawyers If You Were Injured in a Rear-End Accident
The attorneys at Hauptman, O'Brien, Wolf & Lathrop have over 230 years of combined experience in car accident cases. We provide personalized legal service and strive to hold the careless driver responsible for the injuries you have suffered.
Please call (402) 241-5020 today for a free consultation. Our car accident lawyers serve clients in Omaha, Sarpy County, and throughout Nebraska and Iowa.