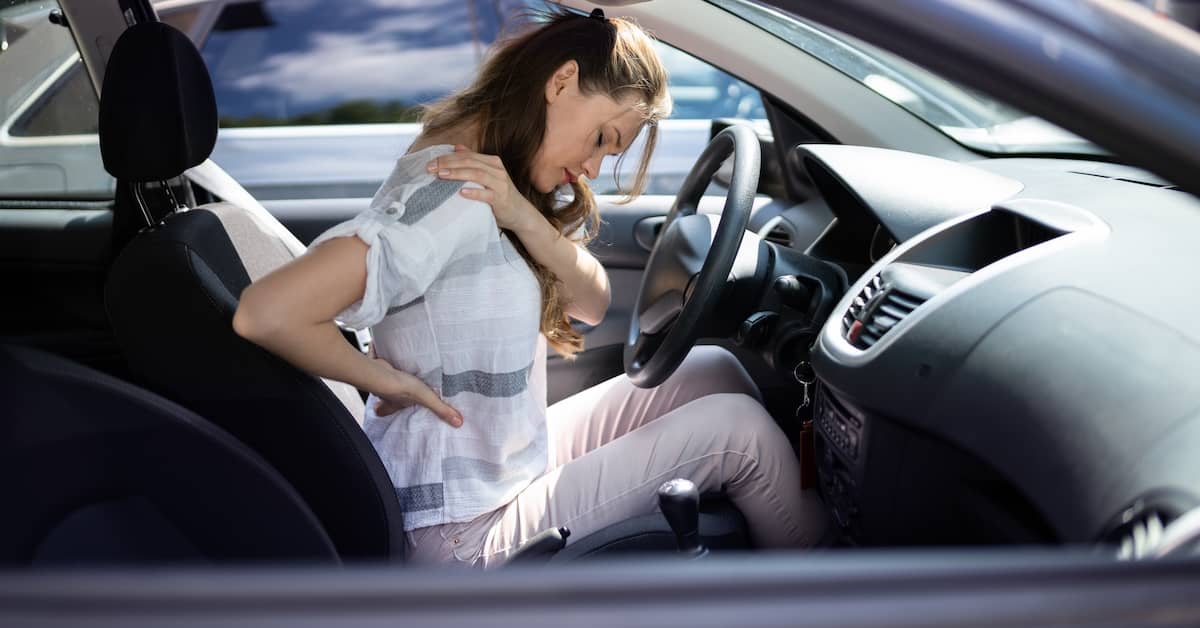 Car accident back pain is a common complaint. Many people suffer some form of injury to the back in car accidents. The severity of the pain is often determined by how bad the crash was and which parts of the back were injured in the collision.
Back injuries have been known to cause crippling pain and lead to disability. This is probably why back pain is among the top five causes of disability in the United States. In fact, the journal Accident Analysis and Prevention shows that people who have been in an auto wreck are 2.7 times more likely to suffer back pain.
Furthermore, a report from the National Library of Medicine shows that, over the span of 12 months, about 65 percent of people who are involved in a car crash developed persistent lower back pain that is directly attributable to the car accident.
If you have developed back pains or suffered any other injury after being in a car accident, you have rights and may be entitled to compensation. Call Hauptman, O'Brien, Wolf & Lathrop at (402) 241-5020 today for a FREE case review.
Common Back Injuries in Car Accidents
A wide range of back injuries may be sustained in a car accident. Your healthcare professional will likely order a CT scan, an MRI, and/or an X-ray to determine the extent and severity of the injury. Depending on the circumstances, you may need surgery, pain management, and/or extended bed rest to recover.
The most common examples of back injuries in car accidents that may result in back pain include:
Soft Tissue Injuries
These are injuries that impact the ligaments, tendons, and muscles in your back. They happen because the tissues stretch too much and become damaged because of the accident.
Herniated Discs
The discs in the backbone may shift as a result of an accident. This can compress the surrounding nerves and lead to serious pain. Sometimes, victims already have minor pre-existing herniated discs that are exacerbated by the crash.
Vertebral Fractures
The impact of the accident can produce such force that one or more vertebrae in the back may be broken. Depending on the severity of the injury, these fractures can be a source of severe, chronic back pain.
Examples of vertebral fractures include:
Burst fractures
Vertebra dislocation
Compression fractures
Flexion fractures
Because the vertebrae house the spinal cord, fractures involving this part of the body can lead to serious complications—up to and including paralysis.
Facet Joint Injuries
The joints in between the bones in your vertebrae are called facet joints. Facet joints have nerves running through them to other parts of your body and contribute to the flexibility of the vertebrae. When one or more facet joints are injured in a car crash, it can cause terrible back pain.
Spondylolisthesis
This condition occurs when one of the bones in your vertebrae is displaced. Bone displacement can lead to severe back pain, difficulty in walking, and even numbness.
Back Sprain and Strain
The impact of the collision can excessively stretch and detach the ligaments, tendons, and back muscles connected to the joints and bones in your back. This can result in pain and limited mobility.
Degenerative Spinal Issues
Examples of degenerative spinal issues that may be caused by car accidents include:
Pinched nerves
Bone spurs
Sciatica
Osteoarthritis
And more
Spinal degeneration does not happen immediately following the accident. Rather, those who suffer back injuries in car accidents are more likely to develop these issues in the future.
What to Do If You Have Back Pain After a Car Accident
If you're suddenly experiencing back pain that wasn't there before the auto accident, you need to see a doctor immediately. In fact, whether you're experiencing back pain or not, get to the hospital and have them look you over.
Some back injuries are not immediately apparent. It can take anywhere from a few hours to a few months before you start experiencing the pain. Seeking medical attention promptly is important because, in addition to potentially saving you from years of chronic pain and discomfort, it can also help with your injury claim.
Once you have a diagnosis and commence treatment, make sure to adhere to all your doctor's recommendations until you have fully recovered. Remember not to lift any heavy items until you're given the all-clear by your physician.
Seek Compensation for Car Accident Back Pain
Back pain treatment and rehabilitation costs can be expensive if your injuries are severe. Worse, you may have a long recovery ahead of you if the accident was devastating and you suffered catastrophic injuries. This means that you may not be able to work, earn a living, take care of your loved ones, and provide for them.
This can be overwhelming for even the strongest of individuals. However, you do not have to suffer financial ruin because of someone else's negligence or recklessness. You can file an injury claim against the liable party to pursue compensation for all your losses.
Some of the damages that you may be able to claim include:
Medical and hospital costs
Rehabilitative treatment costs
Physical therapy expenses
Loss of income
Loss of future earnings
Household maintenance costs
Property damage
Mental and emotional distress
Are you experiencing back pain in the aftermath of a car accident? Hauptman, O'Brien, Wolf & Lathrop can help.
Contact our attorneys today for a FREE consultation. Our personal injury lawyers serve clients in Omaha, Sarpy County, and all of Nebraska and nearby Iowa.