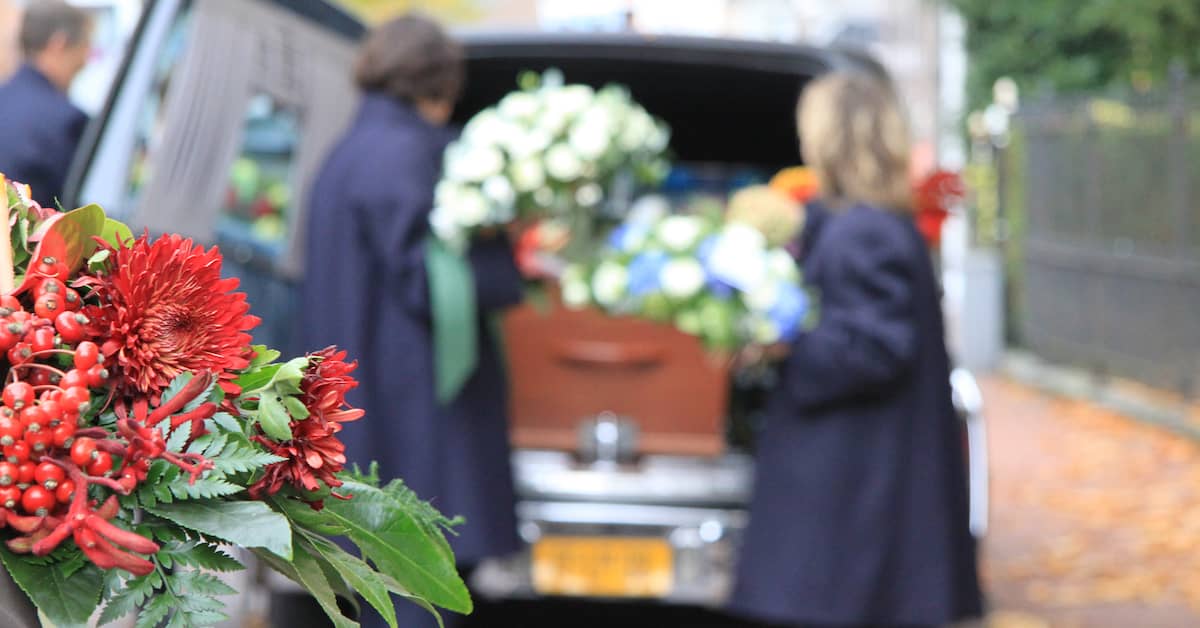 When families tragically lose loved ones in fatal accidents, surviving family members may be entitled to compensation through a wrongful death claim. You need to prove wrongful death negligence to recover damages for the loss of your relative.
While no amount of money can truly make up for the loss of a loved one, pursuing a claim can be important for your financial stability. What's more, recovering compensation can help provide grieving family members with much-needed closure.
If you have questions about what constitutes wrongful death negligence and how to go about filing a claim, we invite you to contact Hauptman, O'Brien, Wolf & Lathrop by calling (402) 241-5020 today. Your initial consultation is FREE.
Understanding What It Means to Be "Negligent"
As with personal injury claims, you need to prove that the negligence of another party led to your loved one's passing to have a viable wrongful death claim. From a legal standpoint, negligence is the failure to take necessary care to avoid causing harm to someone else.
There are four key elements that must be satisfied to prove negligence:
Duty – The at-fault party must have owed a duty to the victim. This duty can arise under a variety of different circumstances. For example, all drivers owe a duty to exercise reasonable care on Nebraska's roads, and property owners in Nebraska owe a duty to ensure that their premises are reasonably safe for visitors and guests.
Breach – Next, the at-fault party must breach their duty in some way. Speeding, texting behind the wheel, and driving while impaired are common examples of a breach of duty in cases involving fatal auto accidents. For property owners, failing to install guardrails or warn of safety hazards can constitute a breach as well.
Harm – The third element of a negligence claim is harm. In a wrongful death case, this is harm that results in the victim's death. Whether the victim dies at the scene of the accident, in the ambulance, or at the hospital is irrelevant – whether death is instantaneous or occurs at a later date, the at-fault party can be held liable if it can be established that death was the result of harm suffered as a result of negligence.
Causation – The final element of a negligence claim is causation. To file a successful claim, eligible family members must be able to prove that the at-fault party's breach of duty caused their loved one's death.
In wrongful death cases, duty and harm are rarely at issue. The more challenging elements to prove tend to be breach and causation. However, there are many ways to prove both of these elements.
For example, if the at-fault driver was speeding or violating Nebraska's cell phone law, the fact that the driver was violating the law can itself be evidence of negligence (this is known as negligence per se). From traffic or surveillance camera footage to forensic inspections and eyewitness testimony, wrongful death lawyers can use a variety of forms of evidence to prove breach and causation.
Common Examples of Negligence in Wrongful Death Cases
Although knowing the legal definition of negligence is important, it can still be difficult to identify in real life. This is especially true when you and your family are reeling from the death of a loved one.
Here are some common examples of negligence in wrongful death cases:
Fatal Motor Vehicle Accidents
Each year, thousands of people tragically lose their lives in motor vehicle accidents in Nebraska and across the United States. Many (if not most) of these fatal accidents are the result of negligence on the part of someone other than the victim.
Common forms of negligence that can lead to roadway fatalities include:
Speeding, tailgating, or driving recklessly
Driving under the influence of alcohol or drugs
Failure to adequately maintain a vehicle's engine, transmission, lights, brakes, and other components
Fatal Falls
Slip and fall accidents and other types of falls are a leading cause of accidental death. Many serious falls occur because the owner of a property fails to take the necessary precautions to avoid causing harm to lawful visitors.
Issues of negligence that commonly lead to fatal falls include:
Failure to maintain or repair elevators or escalators
Failure to maintain or repair dangerous stairs or railings
Failure to adhere to building code requirements
Failure to provide adequate security or supervision
Fatal Medical Errors
Medical negligence is a leading cause of death in the United States. This is a tragic statistic, and it is one for which there is no justification.
Examples of medical malpractice that can lead to the death of a patient include:
Diagnostic errors
Anesthesia and medication errors
Surgical errors
Failure to monitor or treat
Fatal Workplace Accidents
Fatal workplace accidents are also far more common than they should be. While no one should be forced to risk their life on the job, the reality is that many employers prioritize their profits over their workers' safety.
A number of deadly errors can lead to workplace injuries and deaths. These include:
Hiring unqualified or unskilled workers
Failure to provide appropriate tools or safety equipment
Failure to maintain a safe workplace or jobsite
Horseplay, intoxication, and careless behavior on the job
It is important to note that employers are generally not liable for workplace injuries and fatalities. Rather, workers' compensation covers some of the costs incurred due to a workplace accident.
That said, third parties can be sued if it can be proved that their negligence led to your loved one's death while he or she was on the job. A knowledgeable wrongful death lawyer can determine whether you have a viable third party claim.
Discuss Your Wrongful Death Negligence Claim Today
Negligence is not the same as a mistake. Families whose loved ones die due to another party's negligence need to prove that the party at fault owed their relative a duty of care, breached that duty, and caused the individual's death as a result.
Hauptman, O'Brien, Wolf & Lathrop is the most experienced personal injury law firm in the Omaha area. Our attorneys have more than 200 years of combined experience, and we have seen wrongful death negligence in all of its forms. We recognize the devastating impact of an unexpected death on families, and we pursue the maximum compensation you and your loved ones deserve.
Contact Hauptman, O'Brien, Wolf & Lathrop today for a FREE case review. Our wrongful death lawyers serve clients in Omaha, Sarpy County, and all of Nebraska and nearby Iowa.