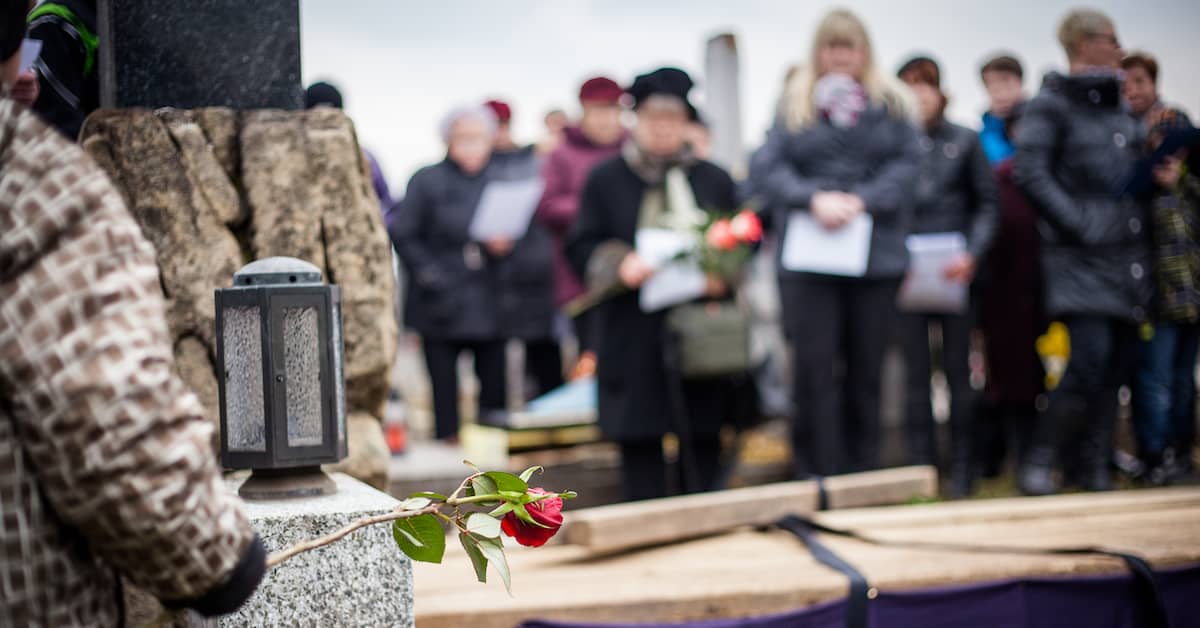 No one wants to think about filing a lawsuit after the unexpected loss of a loved one. However, it is important to consider filing a wrongful death claim sooner rather than later.
When you lose a loved one in an accident, holding the at-fault party accountable can be an important step in the recovery process. Along with providing some semblance of closure, this also helps to ensure that you will have the financial resources you need to cope with your loved one's passing.
In Nebraska, the law gives grieving families the clear right to seek financial compensation in many cases. However, it also places certain limits on this right. This includes placing a time limit on how long families have to pursue claims for wrongful death.
Call Hauptman, O'Brien, Wolf & Lathrop at (402) 241-5020 today to discuss your wrongful death claim for FREE. Our wrongful death attorneys serve clients and their families in Omaha, Sarpy County, and all of Nebraska and Iowa.
Nebraska's Statute of Limitations for Wrongful Death Claims
Like all states, Nebraska has a statute of limitations that applies to wrongful death claims. Section 30-809 of the Nebraska Revised Statutes establishes families' legal rights in most cases of wrongful death, and then Section 30-810 limits the amount of time they have to assert these rights in court.
So, how long do you have to make a wrongful death claim if you have lost a family member too soon? In most cases, Nebraska's statute of limitations for wrongful death claims is 2 years from the date of death.
While 2 years may seem like a long time, there are some important considerations to keep in mind. For example:
The statute of limitations establishes the deadline to file a lawsuit with the courts. In most cases, successful wrongful death claims are resolved through settlement negotiations with the at-fault party's insurance company. But, if you wait to file a wrongful death claim, there is a much better chance that the claim will end up going to trial.
Waiting to file can also make it more difficult to prove your right to compensation. As time goes by, evidence can disappear and memories can start to fade. Taking action promptly can help ensure that you have the evidence you need to assert your legal rights.
Even if you have all of the evidence you need, pursuing a successful wrongful death claim takes time. The sooner you take action to file a claim, the sooner you may be able to obtain just compensation.
There are lots of mistakes that can lead to problems, if not jeopardize the claim entirely. By hiring a lawyer promptly, you can rest assured that you are making informed decisions with the best interests of the surviving family members in mind.
Additionally, there are some exceptions to Nebraska's 2-year statute of limitations for wrongful death claims. For example, in cases involving medical malpractice, the 2-year limitation period may run from the date of the error that led to the patient's death (rather than the date the patient died). This is not always the case, but it is yet another reason to make sure you speak with a lawyer about filing a wrongful death claim as soon as possible.
The Statute of Limitations Establishes the Deadline to File a Lawsuit
As noted above, the statute of limitations establishes the length of time you have to file a wrongful death lawsuit with the appropriate court in Nebraska. Filing a claim with the at-fault party's insurance company does not satisfy this requirement.
So, for example, let's say you file a wrongful death claim a year after your loved one's passing. The insurance company is slow to conduct its investigation and make a determination of liability. Then, the settlement negotiations continue for several months. As the end of the second year approaches, you will still need to file a lawsuit—even though you initiated your insurance claim already.
If you don't file a lawsuit by the 2-year deadline, you may never hear from the insurance company again. If you do hear from the insurance company, it will likely be a short letter explaining that the insurance company is denying your claim because the statute of limitations has expired.
The Statute of Limitations Is a Hard-and-Fast Deadline
This illustrates another important point about Nebraska's statute of limitations for wrongful death claims: It is hard and fast. Once the statute of limitations expires, the surviving family members will lose their right to compensation. Defendants and insurance companies will have no obligation to pay for damages, and the courts will be bound to render a decision to dismiss the case in accordance with state law.
Talk to an Attorney About Your Wrongful Death Claim
Recovering compensation for the wrongful death of a family member is not easy. You need to present evidence of negligence, accurately calculate the compensation you and your surviving family members are due, and pursue legal action promptly.
The lawyers at Hauptman, O'Brien, Wolf & Lathrop have experience with virtually all types of injury claims. This includes cases where victims die as a result of their injuries, leaving families to suffer immeasurable grief and significant financial hardships. We aggressively pursue a favorable outcome in your wrongful death claim within the time allotted by law.