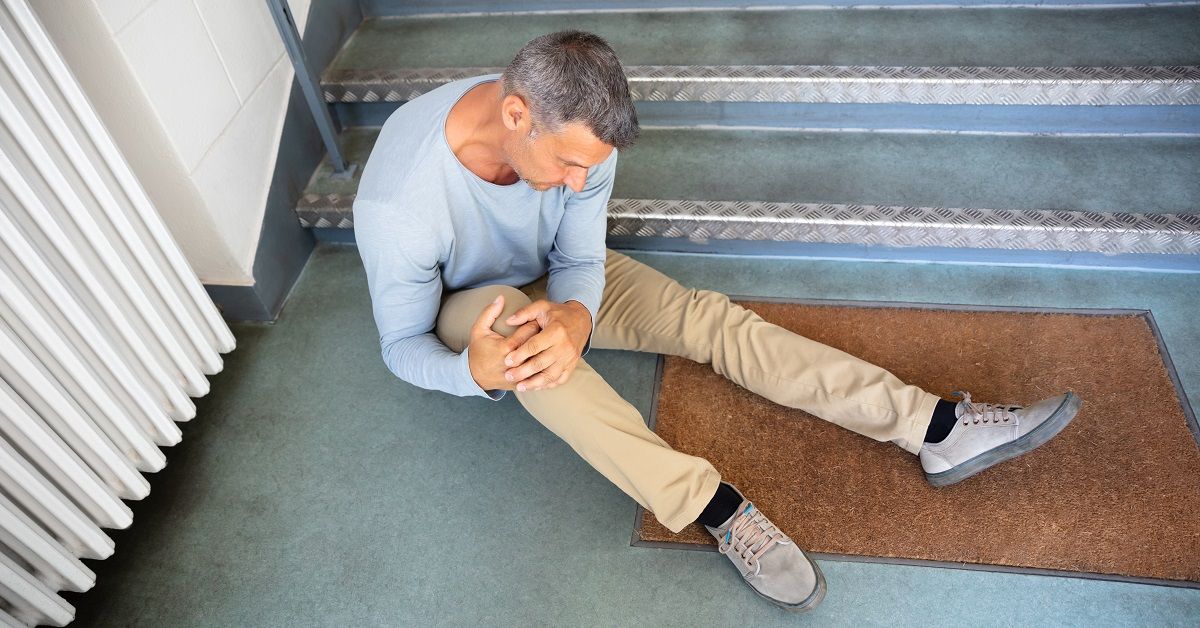 The first thing you should do after a trip and fall accident is call a lawyer. The truth of the matter is that trip and fall accidents are often complicated legal cases that require a good deal of research and investigation.
After all, what usually determines the outcome of a trip and fall case is evidence. That is, is there proof that somebody – usually a property manager or owner – neglected their responsibilities and created a dangerous environment that led directly to your trip, fall, and subsequent injuries? If so, they could be held liable for your injuries.
Why Do I Need a Lawyer After a Trip and Fall?
The injuries caused by trip and falls are often serious, meaning you might be facing a significant amount of money in medical bills. But, if you pursue a case that results in a settlement or verdict in your favor, those responsible for causing your injury will be forced to pay for the damages.
However, finding solid evidence, preparing a case, negotiating with insurance companies, and possibly presenting your case in court is no small set of tasks. It's hard work and getting started early is very important. Not only is there a statute of limitations for trip and fall cases, but while waiting you could also give the responsible party time to cover up the evidence.
That's why we're here. We're experienced trip and fall attorneys who will be by your side, fighting for the maximum compensation you deserve under the law. We offer free case reviews to anyone who believes they might have a case. If that describes you, get in touch today.
1. Get Medical Care for Your Injuries
When people call us and ask what to do after a slip and fall, one of our first questions for them is if they are seeking medical treatment for their injuries. Sometimes, people are afraid to do so because they're worried about the bills. However, if you don't seek immediate medical attention for your injuries, it might signal that they are not as serious as you claim.
On the other hand, if you immediately go to the hospital for your injuries and you can produce documentation for your treatment, it will provide a solid base for your case.
It's also important to consider the long-term effects of your injuries. Will you require ongoing physical therapy or other expenses that are directly tied to your injury? If so, the negligent party might be responsible for covering those future bills, as well.
But again, you need evidence that proves these claims. This might, for example, come from an expert medical professional who can reliably calculate the cost of your future healthcare directly related to the accident.
The good news is that the lawyers at Hauptman, O'Brien, Wolf & Lathrop, P.C. can find and compile the appropriate evidence to prove the extent of your injuries and how much you should be entitled to in compensation as a result. However, getting the treatment you need for your injuries and doing so quickly is a vital first step.
2. Document Conditions on the Property
In trip and fall cases, the basis of your legal claim will be negligence. That is, who was responsible for keeping a property safe, and did they neglect that responsibility?
When it comes to trip and falls, this can involve:
A stair that wasn't fixed
A hallway that wasn't properly lit
A crack in the sidewalk that wasn't sealed
Property owners are required by law to keep their properties safe for those who have access to them. This is called a duty of care. When property owners neglect this duty of care and it causes an injury, the law states that they are liable for the damages.
Ultimately, if you're not sure how the accident happened or if you have a case, you should talk to a lawyer. A good trip and fall lawyer will be able to analyze and document the conditions of a property to serve as evidence in your case.
If you aren't able to prove that there was a danger or defect in the property that led to your accident, there's a chance you won't have a strong claim for compensation.
3. Talk to Witnesses at the Scene
For those injured in trip and fall accidents, the accident itself might have been a blur. You might have no idea why the accident occurred, and only after – once you've had a chance to collect yourself and review the scene – will it make sense.
This is what can make witnesses so valuable. With witnesses, your claim becomes more than just your word against theirs. Hence, if someone saw you trip and fall, especially if it's backed by a clear cause, you greatly improve your chance of winning the compensation you need and deserve.
Because of this, you should do your best to talk to witnesses at the scene after your accident. While it might be easy to track down someone like an employee of a business where you fell, what if a random passerby saw the accident? How will you find out who they are if you don't talk to them?
If you do get the opportunity, at least get the name and phone number of any witness. Your lawyer should talk to them at a later date, but feel free to ask them what they saw when you are still on the scene. Having one or more witnesses who can explain the incident will make it more likely for both of you to remember the situation at a later date.
4. Report the Accident to the Property Manager
The importance of reporting the accident is similar to obtaining and documenting your medical treatment. If a property manager isn't aware of your accident and then realizes that there is a claim against them, they are likely to assert that the accident wasn't that serious or that the claim is fraudulent altogether.
On the other hand, writing up a report will help solidify your claim and show that you understood the seriousness of the property defect or dangerous condition. If nothing else, you recognized that others could have a similar accident.
When reporting the accident, you should also take some pictures of the condition or defect that made you trip and fall. These photos could also be used later on as evidence.
However, you'll most likely want to consult an attorney before filing this report. The report could be admissible as evidence in court. If you don't word the report carefully, it could end up working against you instead of for you.
5. Contact Our Trip and Fall Lawyers Today
Ultimately, winning a trip and fall case is a collaborative effort. You will need the help of an experienced attorney to develop your case and represent you. They will need your help to understand your situation and compile evidence.
However, we understand that it can be a difficult time. Maybe you couldn't document evidence or talk to witnesses after the accident because your injuries were serious enough that you had to be taken to the hospital in an ambulance.
After all, trip and falls often lead to cuts, broken bones, spinal cord injuries, and much more. They can be traumatic, expensive, and extremely frustrating.
With over 200 years of combined experience, our team of attorneys has helped many accident victims receive the compensation they need and deserve after being injured because of someone else's negligence. The law is clear about property owners' responsibility to keep their properties safe, and we're here to help you hold them accountable.
If you've been injured in a trip and fall and you're trying to reach a better understanding of your rights and what you should do next, don't hesitate to reach out by calling (402) 241-5020 for a free case review. Hauptman, O'Brien, Wolf & Lathrop, P.C. serves clients in Omaha, Sarpy County, and nearby areas of Nebraska.