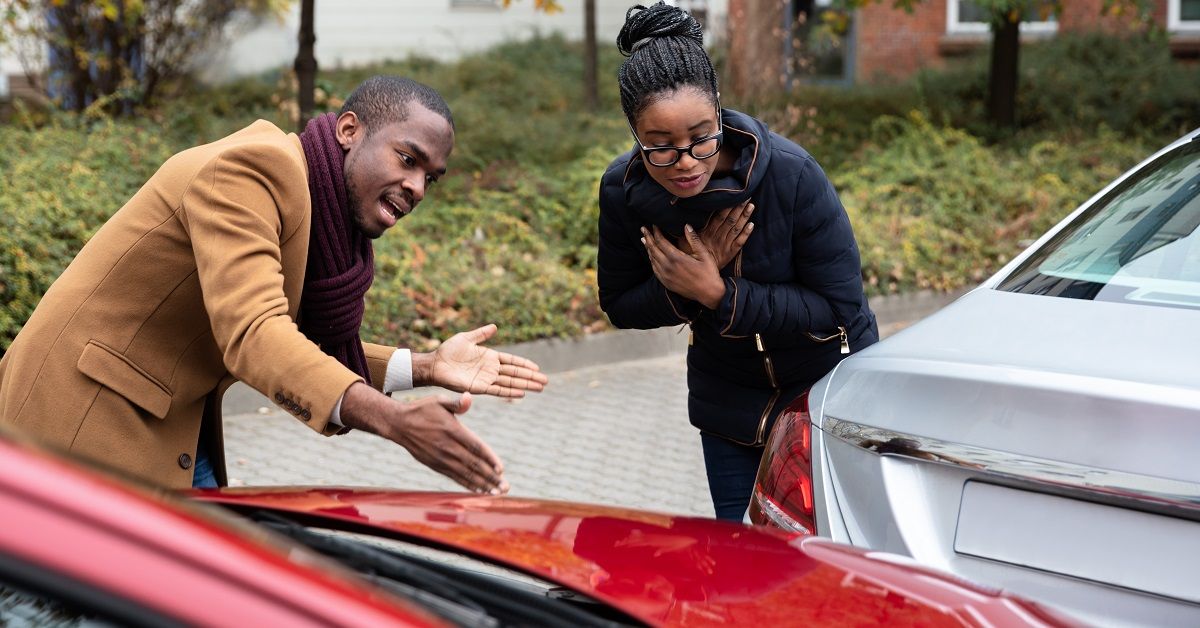 When you're in a serious car accident because of someone else's negligence – as a result of distracted driving, road rage, or some other irresponsible act – you have the right to pursue compensation from the driver and their insurance company for your damages.
Make no mistake, these damages can be serious, oftentimes even more serious than they initially appear. Beyond the property damage and medical expenses, you also have to consider other damages, such as your lost time away from work, the impact of the injuries on your ability to earn a living in the future, and the pain and suffering you have endured as a result of the accident.
That said, winning compensation for your damages is not simple. There is a lot of money on the line, and insurance companies will do what they can to pay you as little as possible.
This means that if you're attempting to pursue compensation on your own, you have a huge task in front of you. You'll have to compile all of the appropriate evidence, interpret all of the relevant laws and precedent, and negotiate with insurance companies, on top of trying to heal and get your life back on track.
As a result, it is in your best interest to hire a car accident lawyer after an accident that wasn't your fault.
The experienced injury attorneys at Hauptman, O'Brien, Wolf & Lathrop, P.C. will be able to handle all of these obstacles for you, giving you a much better chance of receiving the compensation you need and deserve. To schedule a free case review, please call (402) 241-5020 today.
Your Injuries Are Serious
When it comes to the seriousness of car accidents, we mean more than damage to your vehicle and its contents. The physical injuries car accident victims sustain can be life-changing even in a seemingly minor collision.
Common injuries we see in car accidents include:
Organ damage
Broken bones
Injuries to the discs in the neck and back
These types of injuries require extensive, ongoing treatment from medical specialists. As you can imagine, their fees are generally not cheap.
In addition, the psychological damage many injury victims must deal with – including anxiety, PTSD, loss of enjoyment of life, and depression – often requires extensive, ongoing treatment from professionals.
Throughout our years of experience representing accident victims, we have seen firsthand the physical and psychological toll these accidents can take on individuals. At Hauptman, O'Brien, Wolf & Lathrop, P.C., we fight to ensure that our clients' injuries are taken seriously.
The Insurance Company Is Not on Your Side
When you file a claim with the other driver's insurance company, they will likely seem friendly and supportive. They'll offer their condolences and act as if they have your best interests in mind.
But, behind the scenes, chances are they are already doing everything they can to limit the amount of compensation they pay you.
Insurance is a business, and every dollar they pay in compensation is money out of their pockets. That's why they employ teams of insurance adjusters and highly skilled attorneys to refute claims.
In other words, if you want to make sure you get fair treatment, you must even the playing field by finding your own legal representation who can stand toe-to-toe with these insurance attorneys and fight for your rights. After all, it's important to remember that the law is on the side of car accident victims, and you deserve maximum compensation for what you have endured.
Maximizing Compensation
What exactly do we mean when we say maximum compensation? Essentially, we mean leaving no stone unturned when it comes to calculating the damages you have incurred because of the accident.
For those unfamiliar with car accident cases, it can be easy to assume that this simply means paying for vehicle damage and medical bills.
But what about future medical bills? What about lost pay due to time away from work? What about the therapy you will need to get your life back? What about any modifications you have to make to your house because of your injuries?
All of these expenses are directly related to the accident, which is why you need to work with attorneys who know how to calculate the full extent of damages and make sure you don't look back later and wish you had demanded more.
Contributory Negligence
Sometimes responsibility for an accident is not completely clear. It might be true that someone rolled through a stop sign, leading to the accident, but what if the other driver was speeding?
While this can get complicated, it's not an all-or-nothing scenario. Ultimately, it depends on what percentage of the responsibility is attributed to the individual parties.
For example, the driver who rolled through the stop sign might be held 75% responsible for the accident, whereas the driver who was speeding is determined to be 25% responsible. What this would mean for the speeding driver is that they could still receive 75% of the total compensation calculated for their damages.
So, if that driver incurred a total of $200,000 in damages, he or she would still be able to receive $150,000 in compensation.
Just keep in mind that you must be less than 50% at fault to receive any compensation. So, with this example, the driver who rolled through the stop sign would not be eligible to receive compensation for their damages, regardless of how severe they were.
Contact a Lawyer for Your Car Accident Claim
As you can see, car accident cases tend to be highly complex. Unfortunately, sometimes people underestimate these complexities and attempt to "go it alone," which can put the victim at a serious disadvantage.
That's why Hauptman, O'Brien, Wolf & Lathrop, P.C. is here to help. We have a long track record of representing accident victims in Nebraska and Iowa, and we're here to help you come to a better understanding of your options and how to move forward.
Please call (402) 241-5020 or contact us online for a free, no-obligation consultation. We have offices in Omaha, Sarpy County, and South Omaha.