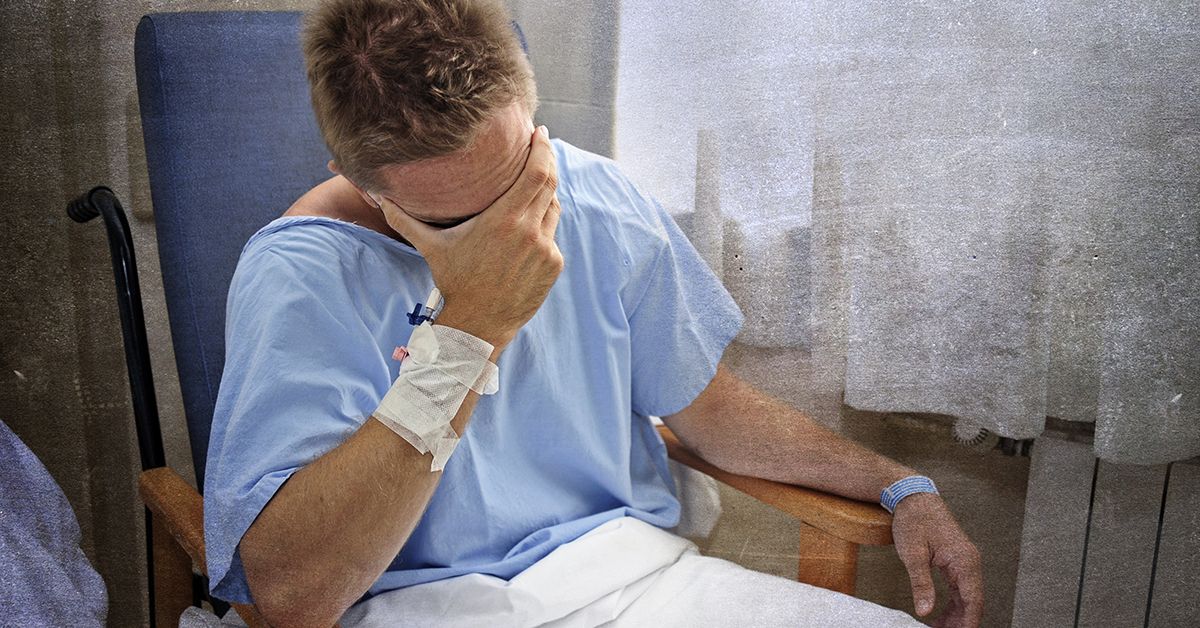 The first thing you need to know is that the goal of personal injury law is to put the victim in the position he or she would have been in had the accident never happened.
Part of that means compensating you for the direct financial losses you suffer out of pocket: the bills you pay, for example, and the paychecks you miss out on. These things are called "economic damages."
But the law also recognizes that the experience of being injured is its own kind of loss — even if that loss is non-economic in nature. It's still very real, and in many cases, it is profound.
Car accident injuries cause pain. They also cause suffering. Had the accident never happened, you wouldn't have had to deal with that pain and suffering. So the goal of Nebraska personal injury law is to "right the wrong" — to restore you.
Obviously, judges and juries do not have the power to heal your injuries or take away your pain and suffering. But what they can do is award financial compensation to make up for it. And that, in a nutshell, is what pain and suffering damages are all about.
Economic Damages vs. Pain and Suffering Damages
Economic damages are losses that have a demonstrable economic value. As previously mentioned, examples of economic damages include:
Medical bills
Out-of-pocket medication costs
Physical therapy bills
Cognitive / psychological therapy bills
Loss of property value / cost of repair
Lost income
Other direct monetary losses
By contrast, non-economic damages are not as easy to quantify. Emotional distress, for example, doesn't come with a price tag.
Pain and suffering damages are considered to be non-economic. We will briefly describe how non-economic damages are calculated below. For now, the important thing to understand is that non-economic damages (such as pain and suffering) are awarded in addition to economic damages.
Pain and Suffering: It's More Than Just Emotions
People tend to talk about pain and suffering as an "emotional injury." Certainly, that's a part of it. Pain and suffering damages are intended to compensate you for your mental anguish, sadness, and frustration caused by the crash.
But it is misleading to talk about pain and suffering as purely emotional. There is a physical element to these damages, because pain is physical.
If you have been injured as a result of someone else's negligence, your pain and suffering damages should reflect not only your fear and anxiety but also the very real physical pain you've had to endure.
An experienced Omaha auto accident attorney can help you demonstrate the full extent of your physical and emotional suffering throughout negotiation and/or trial.
Examples of What Is Considered Pain and Suffering in a Car Accident
Some common examples of pain and suffering include:
Physical suffering
Mental anguish, fear, anxiety, and/or depression
Post-traumatic stress (PTSD)
Loss of enjoyment of life
Shock
Humiliation / public embarrassment
Emotional distress caused by physical disfigurement or disability
Change in personality caused by the accident
Loss of physical or cognitive abilities
Sexual dysfunction
Long-term / future pain and suffering
These are only a few examples of what is considered pain and suffering due to a car accident. Every accident is unique, so the pain and suffering in your situation may look different than someone else's experience. Virtually any emotional detriment could form the basis of a pain and suffering claim, provided it is caused by the accident itself.
How Do You Calculate Pain and Suffering in a Car Accident?
As with economic damages, you must be able to prove that you have actually suffered pain and suffering in order to be compensated for it.
An experienced Omaha auto accident attorney can help you make that case by investigating your accident, gathering evidence, and working with outside experts (including medical specialists and other expert witnesses) as needed.
Your lawyer can also help you understand how your pain and suffering damages might be valued in monetary terms.
While there is no single formula mandated by Nebraska law, a court's general goal is for the dollar amount awarded for non-economic damages to be reasonably related to the sum of your economic damages.
If your case settles outside of court, your lawyer will negotiate with the insurance company as to what constitutes a fair valuation of your pain and suffering.
Different insurance adjusters use different formulas for calculating a dollar amount. For example, some insurance companies will multiply your economic damages by a carefully selected number. Others may decide how much your suffering is "worth per day" and then multiply that amount by the number of days required for your physical recovery.
It's important that you work with a car accident lawyer who has experience with these various approaches and who is prepared to advocate aggressively for the fairest and most favorable methodology.
Schedule a Free Case Review with an Omaha Auto Accident Attorney Today
There's a lot to know about what is considered pain and suffering in a car accident. The Omaha auto accident attorneys at Hauptman, O'Brien, Wolf & Lathrop, P.C. can help.
When we step into a case, our goal is to guide our clients toward the best possible outcome, fighting passionately to achieve the largest amount of financial compensation for their recovery.
We invite you to learn more about what might be considered pain and suffering in your case.
We offer confidential, cost-free, no-obligation case consultations to car accident victims.
If you hire us, we will not charge a fee unless we succeed in recovering compensation on your behalf.
Consultations are available in person or over the phone. To get started, simply contact us at Hauptman, O'Brien, Wolf & Lathrop, P.C.