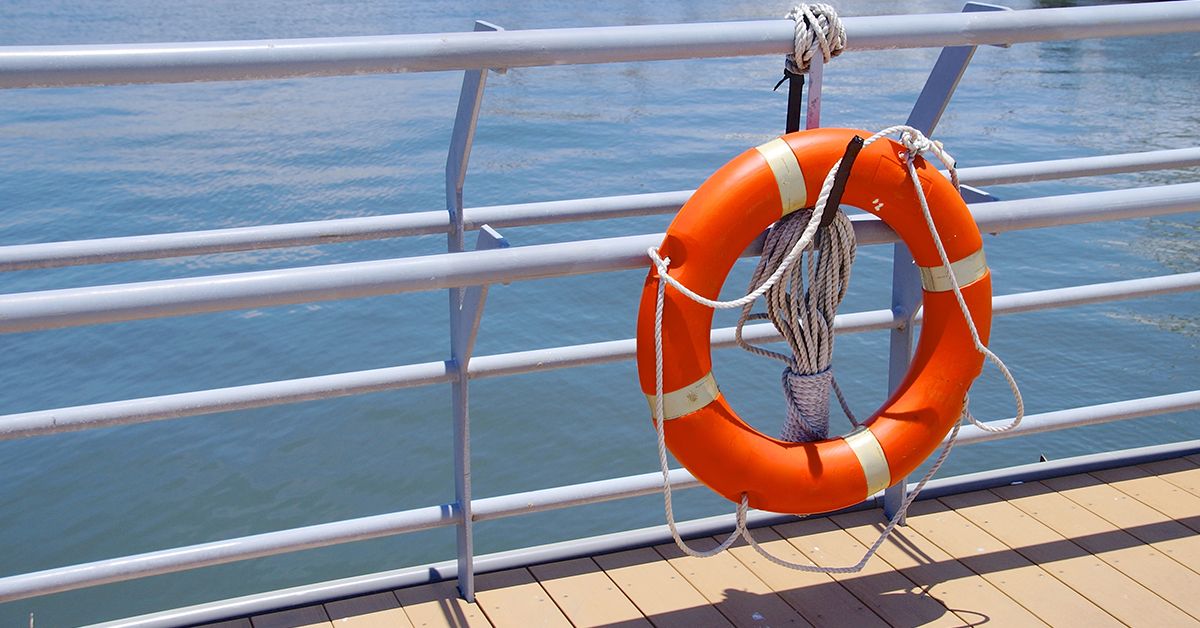 If you've been injured in a boating accident in Nebraska, you may be entitled to financial compensation for your damages. But boat accident claims aren't the same as conventional personal injury claims.
It's important to understand your rights and the issues involved. We answer some of the most frequently asked questions about boating accidents in Nebraska below.
Do I Have to Pay Money Up Front to Hire an Omaha Boat Accident Lawyer?
No. The Omaha boating accident lawyers at Hauptman, O'Brien, Wolf & Lathrop, P.C. offer contingency fee arrangements in boating injury cases. This allows you to hire a boat accident lawyer without paying anything up front or out of pocket.
You only pay us a fee if we succeed in getting you money for your injury claim, in which case our entire attorney's fee will be only a percentage of your total recovery. If we don't succeed in getting you compensation, you don't have to pay us anything at all.
We also offer a free initial consultation to boating accident victims with no obligations whatsoever. The consultation is a completely confidential, private conversation with an experienced Omaha boat accident lawyer about the details of your case.
It's your chance to learn about any legal options you may have, how much you might be able to recover, and whether you should take action.
Should I Work Directly with the Insurance Companies?
In any personal injury case, insurance companies work toward their own self-interest. They make profits by paying out as little money as possible, which means they work hard to either deny claims or to settle them for the smallest amount of compensation they can get away with.
Insurance companies have a great deal of experience in these matters, and if you aren't an attorney, their legal sophistication will outmatch yours. Insurance adjusters are very good at getting claimants to undermine their own case. If you are not represented by a lawyer, they are less likely to take you seriously.
Dealing with insurance companies directly is unlikely to result in the best possible outcome for your claim. It is in your best interest to talk with an experienced Omaha boat accident lawyer before you get into talks with an insurer.
Can Waiting to File My Claim Hurt My Chances of Getting Compensation?
Generally speaking, time is leverage for the claimant (you), whereas a lack of time is leverage for the insurance company. If you file your claim at the last minute, the insurance company may see you as desperate for a settlement. More to the point, you will not have had sufficient time to build a really strong case.
A strong and compelling case takes time to develop. Your lawyer will likely want to engage in extensive research, investigation, and negotiation. Giving yourself time for that process to play out puts you in a position of strength.
You don't want to wait too long, either. Boating accident claims in Nebraska are subject to a strict legal time limit (a "statute of limitations," which we will dive into a little later). The best strategy is to consult an Omaha boat accident lawyer as soon as you decide to file a claim. Even if the claim is not made right away, you will preserve the time available without undermining your own interests.
Is Seeking Compensation for a Boat Accident Different from Seeking Compensation for Other Types of Accidents?
Boat accident claims are more complex than many other personal injury claims. Nebraska has enacted a complex system of laws that are specific to boating, and the insurance policies in these cases are similarly complex.
Further complicating matters: the number of parties typically involved, the complex mechanics / engineering of water vessels, and the medically complicated nature of the injuries typically associated with boat accidents.
The damages in boat cases tend to be significant, and the insurance companies mount a significant defense accordingly. It is important to work with a lawyer who has extensive experience in handling Nebraska boating injury claims specifically.
Does Nebraska Require Boaters to Wear Personal Flotation Devices (PFDs)?
The State of Nebraska requires that every vessel (with the exception of sailboards) must carry either a Type I, Type II, Type III, or Type V Personal Flotation Device (PFD) approved by the U.S. Coast Guard.
Additionally, most vessels in Nebraska (with the exception of sailboards, personal watercraft, canoes, and kayaks) must also carry a U.S. Coast Guard-approved Type IV throwable flotation device, such as a life ring or float cushion. Learn more about acceptable Personal Flotation Devices (PFDs) in Nebraska.
What Are the Common Causes of Boating Accidents?
Sadly, most boat accidents in Nebraska are caused by preventable boater negligence. If you have been injured in a boating accident, it is possible that another boater's negligence is to blame.
Alternatively, there may be a boat operator, manufacturer, rental company, or marina that is liable for your injuries.
Common causes of boating accidents in Nebraska include:
Launching a wake at excessive speed
Operating the boat at excessive speed
Boating in inclement weather or rough water
Boating under the influence of alcohol or drugs
Violating boating laws and/or local lake rules
Too many people or objects aboard (exceeding the vessel weight limit)
"Man overboard" / drowning
Poor boat maintenance / lack of registration or inspection of vessel
Reckless boating
Failure to address fire hazards
Failure to maintain proper safety equipment or lighting
A defect in the vessel
Allowing a minor under the age of 14 to operate a boat
Allowing someone 14 or older who is uncertified to operate a boat
What Is the Statute of Limitations for Filing a Boating Accident Claim in Nebraska?
First, the general rule: in most cases, the statute of limitations for filing a boating accident claim in Nebraska is four years from the date of the accident.
However, it is important to understand that the statute of limitations is a complex subject. While the time limit is strictly enforced in general, there are various exceptions, special "tolling" rules, and/or limitations that may apply. Depending on the circumstances, you may have more or less time than the standard four-year rule would seem to allow. Please never make assumptions about the time window for filing your claim. Talk to an experienced Omaha boat accident lawyer instead.
Learn more about personal injury statutes of limitation in Nebraska.
Schedule a Free Case Review with an Omaha Boat Accident Lawyer
While we have offered general answers to some of the most frequently asked questions about boating accidents in Nebraska, there is a lot more you should know about pursuing your claim.
At Hauptman, O'Brien, Wolf & Lathrop, P.C., we fight passionately to get our clients the largest amount of financial compensation in every case.
We offer confidential, cost-free, no-obligation case reviews to people injured in boat accidents in Nebraska. If you hire us, we will not charge a fee unless we are able to recover compensation for you.
Consultations are available in person or over the phone. To talk to an Omaha boat accident lawyer today, contact Hauptman, O'Brien, Wolf & Lathrop, P.C.