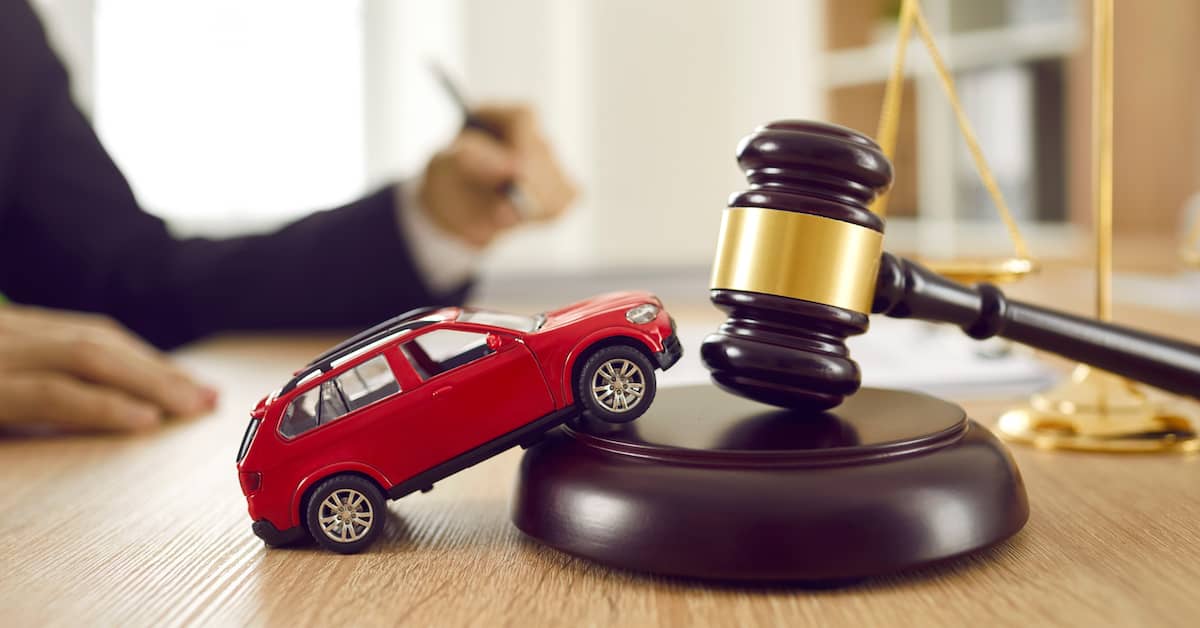 There are several circumstances where it may be necessary to sue someone after a car accident. But when do you need to take legal action?
The common wisdom is that you should make a claim as soon as possible after being injured in a car accident or losing a loved one. Generally, this is true. However, if you need to file a lawsuit, there are several considerations to take into account beforehand.
Hauptman, O'Brien, Wolf & Lathrop can help you navigate the legal process, including when it may be time to bring a car accident lawsuit. Call (402) 241-5020 today for a FREE case review.
What Is the Statute of Limitations?
The statute of limitations is the law that establishes a time limit for filing a lawsuit. In Nebraska, there are three separate statutes you need to know:
1. How Long After an Accident Can You Sue for Personal Injury?
In Nebraska, the statute of limitations for most personal injury claims is 4 years. This means that if you were involved in a car accident and suffered personal injury damages and/or damage to your property, you have a maximum of 4 years to file a lawsuit against the person responsible for the accident. However, very short time limits apply if you have to sue a political subdivision (such as a city) or the State of Nebraska.
(See Nebraska Revised Statute 25-207)
2. How Long After an Accident Can You Sue for Wrongful Death?
A wrongful death claim is an action brought in the name of a deceased person to obtain compensation for the surviving next of kin. If you lost a loved one in a car crash or other incident caused by negligence, Nebraska law allows up to 2 years to sue for wrongful death damages.
(See Nebraska Revised Statute 30-810)
3. Time Limits for Claims Against the Government Are Shorter
If you were injured by an employee of a local government or the State of Nebraska, shorter statute of limitations and notice requirements apply. This time limit can be as short as 1 year after the accident. These time limits are complicated; if you have a question, speak to an attorney today.
Why Should I Wait to Sue Someone After a Car Accident?
Medical bills are piling up, you've missed time from work, and you're in pain—these are all potential outcomes of a car accident. If you were injured through no fault of your own or a member of your family was killed, you should start exploring your legal options as soon as possible. However, it is generally not necessary to file a lawsuit immediately. In fact, there are several good reasons to wait to sue someone after a car accident:
1. Consulting a Lawyer
Filing a lawsuit is a significant decision that should not be taken lightly. By waiting to file, you can consult with an experienced personal injury attorney and get a better understanding of your legal options, the potential outcomes of a lawsuit, and the costs and risks involved.
2. Gathering Evidence
Strong evidence is needed to build a strong case against the other driver in a car accident lawsuit. This includes:
Police reports
Witness statements
Photographs
Medical records
And more
Waiting to file a lawsuit gives you and your lawyer more time to collect and organize this evidence. This ensures that the allegations in the lawsuit are supported by the facts, which increases the chances of a favorable outcome.
3. Making a Stronger Case
Most car accidents occur because of the negligence of another driver. However, some accidents are more complicated.
Issues of complex liability can leave multiple parties liable for your losses. These may include:
Accounting for all of the defendants in your case is crucial. If you file a lawsuit before all the facts are in, you may miss out on the maximum compensation you are due.
4. Recovering from Your Injuries
After a car accident, it is important to focus on your recovery before pursuing legal action. This includes getting medical treatment, attending physical therapy, and taking time off work to heal. By waiting to file a lawsuit, you can focus on your recovery and make sure that you have a clear understanding of the extent of your injuries and damages.
The damages you demand in a lawsuit are based to a large extent on the nature and severity of your injuries. It is important for your injuries to be fully stabilized so the compensation you claim is accurate.
5. Negotiating with the Insurance Company
People often mistakenly believe that they have to sue the at-fault driver personally to recover compensation after a car accident. This is typically not the case. In reality, damages are usually recovered through the driver's insurance coverage.
Before filing a lawsuit, your attorney will negotiate with the at-fault driver's insurance company. Waiting to file a lawsuit is a strategic decision that allows time for a settlement to be reached. If your case settles, there is no need to file a lawsuit—saving you the expense and uncertainty of going to court.
Do You Need to Sue Someone After a Car Accident?
Four years or even two years may seem like plenty of time to initiate legal action. To ensure that you have enough time to file a lawsuit, however, it is best to seek qualified legal counsel promptly.
Filing a lawsuit is the exception, not the rule. But, given that your rights and your future are at stake, you need to take action as soon as possible to safeguard all legal avenues for recovery.
Hauptman, O'Brien, Wolf & Lathrop is the most experienced personal injury law firm in Omaha. Together, our attorneys have more than 230 years of experience representing the victims of car accidents. We have obtained millions of dollars via settlement negotiations, as well as substantial awards at trial.
Find out if you have to sue someone after a car accident. Contact our firm for a FREE case review.