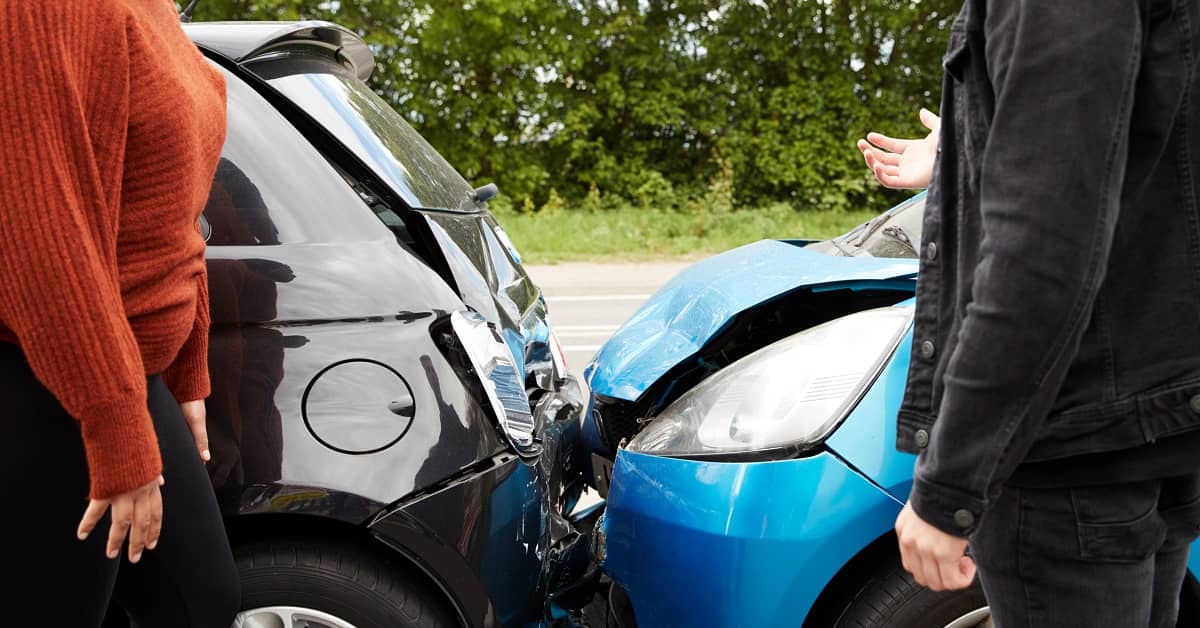 Nebraska requires drivers to carry certain types and minimum amounts of car insurance coverage. Unfortunately, many drivers do not obey the law, operating motor vehicles without the mandated car insurance.
An estimated 97,000 drivers in Nebraska are uninsured. For this reason, it is crucial to know what to do if you are in an accident with a driver who does not have insurance.
If you have been injured in an accident with an uninsured driver, Hauptman, O'Brien, Wolf & Lathrop can help. Contact our car accident lawyers today for a free consultation.
Steps After an Uninsured Driver Accident
In some respects, the steps you should take after an accident with an uninsured driver are the same as what you need to do after any motor vehicle accident. This includes:
Calling 911 at the scene if you or anyone involved needs medical attention
Taking photos of the accident scene, the vehicles involved, etc.
Speaking to witnesses
Reporting the accident to the police (this is required by law if anyone is injured or more than $1,000 in property damage has occurred)
The main difference arises when you exchange information with the other driver. If the other driver says he or she does not have car insurance or fails to provide you with proof of insurance, it is important to do the following to protect your rights:
1. Exchange Information with the Other Driver
Even if the other driver does not have insurance information to provide you, it is still crucial to collect as much information as possible about the uninsured driver and his or her vehicle. Make sure you obtain:
The driver's full name
Contact information for the driver (including address, phone number, and email address)
His or her driver license number
The license plate number on the vehicle
Year, make, and model for the uninsured driver's vehicle
Though filing a claim with the driver's insurance company may not be an option, it is important to preserve all of your legal options for compensation. Gathering all of this information will enable you and your lawyer to identify the at-fault driver as needed during the course of your accident claim.
2. Do Not 'Make a Deal' with the Uninsured Driver
Drivers who do not carry legally required insurance may plead with you not to report the accident. They may offer to pay cash or write you a check for the damage. Whatever offer or appeal the driver might make, it is in your best interest to decline.
There are multiple reasons not to agree to what the uninsured driver is proposing:
You may be legally obligated to report the accident
Immediately after the accident, you are unlikely to know how much your medical expenses and the damage to your vehicle will be
You won't know the other damages you might face in the future, including lost wages, loss of earning capacity, pain and suffering, etc.
You may forfeit your right to compensation if you don't report the accident to your insurance company or wait to file a claim
By leaving the scene of the accident, you may be breaking the law
After any car accident, you should do things "by the book." If you fail to take the correct steps immediately following the accident, you might face challenges in your pursuit of fair compensation – even if you suffer serious injuries and incur significant damages.
3. Seek Medical Attention
As with any accident, it is important to receive care for your injuries as soon as possible. Prompt diagnosis and treatment is key for your well-being after the accident. In addition, timely medical intervention creates a record of your injuries that supports your accident claim.
From hospital bills to explanation of benefits statements from your health insurance company, it is crucial to maintain a log of all medical expenses you incur as a result of the accident. These costs represent a significant portion of your accident damages, and thoroughly documenting your losses is key to recovering fair compensation for your injuries.
4. Contact Your Insurance Company
Uninsured and underinsured motorist (UM/UIM) coverage is required by law in Nebraska. At minimum, you will have access to $25,000 in coverage for your injuries through your UM/UIM insurance. (If you had passengers in the car at the time of the accident, your UM/UIM insurance will provide minimum coverage of $50,000 for all occupants of the vehicle.)
To make a claim under your uninsured motorist insurance, you must be able to prove that the uninsured driver was at fault for the accident. The police report, the information you gathered at the scene of the accident, and other evidence can help support your claim, but it is difficult for accident victims to represent themselves effectively in dealings with the insurance company.
5. Work with an Experienced Accident Lawyer
If you have UM/UIM insurance, you may assume that getting compensated for your injuries is fairly straightforward. After all, you are dealing with your insurance company, not filing a claim against somebody else's.
Unfortunately, your insurance company is more concerned about its bottom line than your rights. It is not uncommon for insurers to dispute and/or provide low settlement offers on accident claims, including those involving uninsured drivers.
For this reason, it is important to contact a car accident lawyer as soon as possible after the crash. An experienced attorney can help you file a claim with the insurance company, handle disputes, and negotiate a fair settlement on your behalf.
Injured by an Uninsured Driver? Contact Our Car Accident Lawyers Today
Nearly 7 percent of drivers in Nebraska are uninsured. If you have been hurt in an accident with an uninsured driver, you should seek legal guidance as soon as possible.
The attorneys at Hauptman, O'Brien, Wolf & Lathrop have more than 230 years of combined experience representing clients in a wide range of auto accident claims. We recognize the challenges posed by at-fault drivers who don't have insurance, and we are committed to exploring all avenues for fair compensation of your injuries.
Please call (402) 241-5020 today for a free consultation. Our car accident lawyers serve clients in Omaha, Sarpy County, and all of Nebraska and nearby Iowa.