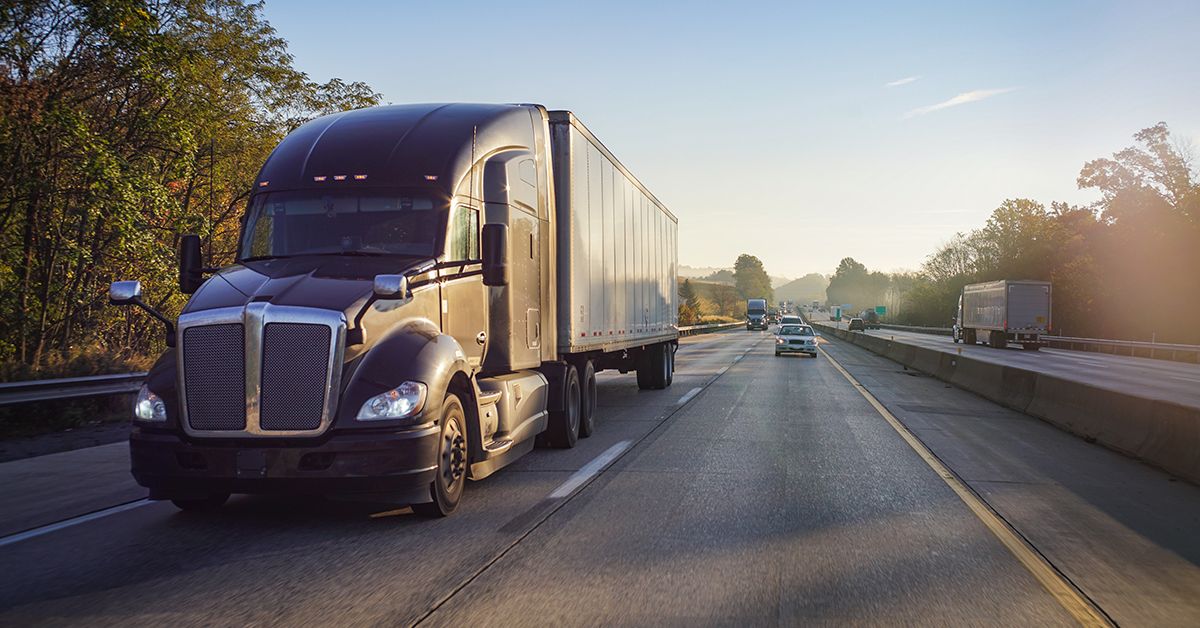 Anytime you are involved in an auto accident where there are injuries, it's a good idea to talk to a lawyer before accepting an insurance offer or making any decisions about your legal options. That is especially true if you have been injured in an accident involving a large commercial vehicle, such as a tractor-trailer or semi-truck.
Truck accident claims can become very complicated very quickly. Because they tend to involve sophisticated fact patterns, severe injuries, larger financial claims, and multiple parties, these cases can prove especially challenging for any individual trying to handle matters on their own.
Below, we help you answer the question of "do I need a lawyer for a truck accident claim?" and offer four reasons for talking to a Nebraska truck accident lawyer about your case.
Truck Accidents Often Involve Multiple Parties
It is a general rule in Nebraska that drivers are responsible for the accidents they cause by driving carelessly. That extends to truck drivers. Indeed, most commercial trucking accidents in our state involve some degree of driver negligence.
However, your recourse may not be limited to a claim against the truck driver individually. You might also have a claim against the company that owns and operates the truck or the carrier company that employs the driver. Those companies are likely to be insured, meaning their insurance providers will be involved in the claim as well.
Depending on the circumstances surrounding the accident, additional parties might include the truck's manufacturer, a governmental entity, other drivers involved in the accidents (and thus their insurance companies), and so on.
Truck Accidents Tend to Involve Severe or Complicated Injuries
Due to the size of commercial trucks, their speed of travel, and the tremendous force of their impact, it is rare that truck accident victims walk away unscathed. The injuries tend to be serious, sometimes life-altering. Tragically, some are fatal.
It isn't uncommon for a truck accident claim to involve complex medical evidence. You may find that a lawyer can help you obtain relevant records or expert medical testimony. Your attorney can also help you thoroughly and convincingly convey the severity of your injuries to the other side (or to a mediator or even a jury, should your claim go to trial).
It's Important to Determine What Caused the Crash, But That Can Be Challenging
Whether they are resolved through private settlement or a verdict at trial, truck accident claims often hinge on the cause of the accident. Determining the cause after the fact can be difficult, especially if there isn't any clear surveillance footage available.
Commercial vehicles are, essentially, complex machines. A lot can go wrong with them. A tractor-trailer is vulnerable to certain types of accidents that just don't occur with other kinds of vehicles — jack-knife accidents, for example, where the trailer turns in on the tractor.
Large trucks are also more susceptible to rolling over, and drivers may have a harder time keeping control of the cab (in the classic "runaway truck" scenario, for example).
For those reasons, truck drivers must meet a different set of expectations in the way they operate their vehicles. Safe driving techniques are different in a semi-truck than in a four-door passenger car. Proper maintenance is critical too, especially where the truck's brakes and other safety equipment are concerned.
An experienced Omaha truck accident lawyer can help you get to the bottom of what happened in your accident and identify each of the parties who might be at fault. Hauptman, O'Brien, Wolf & Lathrop, P.C even works with expert truck accident reconstruction specialists, to create a compelling illustration of what ultimately caused our clients' injuries.
Truck Accidents Sometimes Involve Numerous and Complex Legal Issues
Some of the most common issues raised in truck accident claims in Nebraska include:
Drowsy driving
Violations of Hours of Service Laws (state and federal rules about how many hours truck drivers can work before getting some rest)
Impaired driving (e.g. alcohol, drugs, prescription / over-the-counter medicine)
Negligent hiring of drivers
Negligent training of drivers
Unreasonable / reckless driving behavior
Improper fleet maintenance
If you're unsure about whether you need a lawyer for a truck accident claim, you should consider that these issues can be complex from an evidentiary standpoint, and the corporate parties on the other side may have significant experience in defending against these kinds of allegations.
Insurance Companies Tend to Negotiate Truck Accident Claims Aggressively
Because the damages tend to be extensive, truck accident claims can involve high financial stakes for the defendants.
For that reason, the truck carriers and their insurance providers may take an aggressive stand against your claim. They may make an unreasonably low settlement offer, for example, or deny liability altogether. If they know you are unrepresented, they may exploit your inexperience in these complex legal matters.
Remember: the insurer's goal is to save itself money. Insurance adjusters might seem like nice people, but they aren't looking out for your best interests. On the contrary, you should assume that everything you say to them might be used against you later.
An experienced Omaha truck accident lawyer can help to protect you against the insurance company's tactics, stand up for your rights, and demand that you or your family be compensated fairly.
Schedule a Free Case Review with an Omaha Truck Accident Lawyer Today
As a general rule, the more complex the accident — and the greater the damages involved — the more important it is that victims seek experienced legal representation.
If you are wondering whether you need a lawyer for a truck accident claim, we invite you to contact our office and talk about your situation in detail during a free case review.
At Hauptman, O'Brien, Wolf & Lathrop, P.C., our goal is always to get our clients the largest amount of financial compensation available. We are a Nebraska personal injury law firm with years of experience and a record of getting injury victims the compensation they deserve in the majority of our cases.
To schedule a free, no-obligation case review with an experienced Omaha truck accident lawyer in our office, please contact Hauptman, O'Brien, Wolf & Lathrop, P.C. as soon as possible. We do not charge a fee for our services unless and until you win.