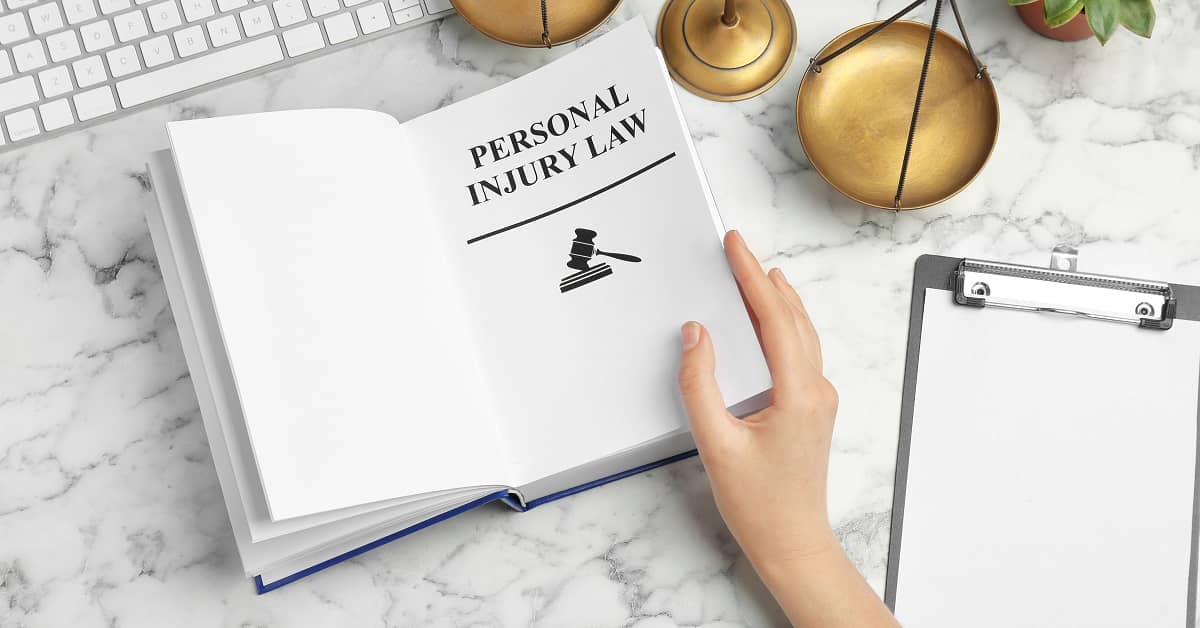 The success of a personal injury claim is dependent on a number of factors, including evidence, witness testimony, and more. But, in terms of how much compensation you can recover, the success of your case largely comes down to the nature and extent of your injuries and damages.
The value of personal injury claims varies greatly, as it is based on the seriousness of each accident. In some cases, injuries are relatively minor and easy to treat. In other cases, they require extensive treatment and can lead to lifelong debilitations.
Regardless of the seriousness of your accident and damages, you should consider your options for pursuing compensation if you have been injured through the fault of another. An experienced personal injury attorney at Hauptman, O'Brien, Wolf & Lathrop can assess the elements of your case and advise you how much you may be able to recover.
The Nature of Your Injuries
The first indicator of the value of your damages is the nature, or type, of injuries you have sustained. Some injuries, such as strains and sprains, are usually minor and require limited medical treatment. Other injuries, however, are more severe.
For example, traumatic brain injuries can lead to brain bleeds, chronic pain, and long-term impairments. Other types of injuries that tend to be severe include:
These injuries usually require extensive, specialized medical treatment. Accident victims who suffer these types of injuries often face mounting medical bills and other damages.
No matter how serious, if your injuries occurred due to another party's negligence, you should not be required to pay the expenses on your own.
The Extent of Your Injuries
While any serious injury – such as a spinal cord injury – should be taken seriously, there is often a significant range in severity. Some people fully recover from spinal cord injuries, while others suffer some form of paralysis for the rest of their lives.
The same is true of other serious injuries. Burns, for example, range from first- to fourth-degree. Some victims make a complete recovery after treatment, while others may require skin grafts, amputation, and other significant interventions. Likewise, while a concussion may involve a speedy recovery, more serious traumatic brain injuries can result in a lifelong struggle with physical and cognitive disability.
In other words, the amount of compensation you pursue should reflect both the nature and extent of your injuries. The combination of these two factors will help determine the long-term costs associated with your medical treatment.
The Damages in Your Claim
Medical expenses make up a significant part of the damages in any personal injury claim. However, they are not the only type of compensation you may be able to recover.
Damages associated with a financial loss are referred to as economic damages. Economic damages may include medical bills, lost wages, the cost of modifications to your vehicle and living space, negative effects on your long-term earning capacity, and more.
You may also be entitled to non-economic damages. Non-economic damages refer to losses such as pain and suffering, emotional distress, loss of consortium, and other negative effects that an injury has on your quality of your life.
In general, how much you can recover in non-economic damages is closely related to the nature and extent of your injuries. After all, the more serious your injuries are, the greater your pain and suffering will likely be – and the more compensation you deserve for these losses.
Issues of Comparative Negligence
In some cases, the question of negligence is not easily answered. Sometimes both parties share the blame for what happened. For example, if a driver runs a red light and collides with your car but you were also speeding, it may be determined that you both were at fault for the accident.
However, this does not mean that you are unable to recover compensation for your damages. Instead, it means that the total amount you can recover will reflect the percentage you are deemed to be at fault.
For example, if your total damages after a car accident equal $50,000 but you are found to be 20% at fault for the accident because of your speed, you would only be able to recover $40,000 in compensation. As long as you are less than 50% at fault for an accident, you are still able to recover damages.
Contact a Personal Injury Lawyer Today
One of the most challenging parts of building a personal injury case is calculating how much you deserve in compensation for all of your damages. The settlements offered by insurance companies rarely represent fair compensation for losses, especially non-economic damages like pain and suffering.
The personal injury attorneys at Hauptman, O'Brien, Wolf & Lathrop have over 233 years of combined experience protecting the rights of injured accident victims. We thoroughly investigate and assess the evidence in your case, build a strong claim on your behalf, and pursue the compensation you deserve.
Please call Hauptman, O'Brien, Wolf & Lathrop at (402) 241-5020 today for a free consultation. Our personal injury lawyers serve clients in Omaha, Sarpy County, and all of Nebraska and nearby Iowa.