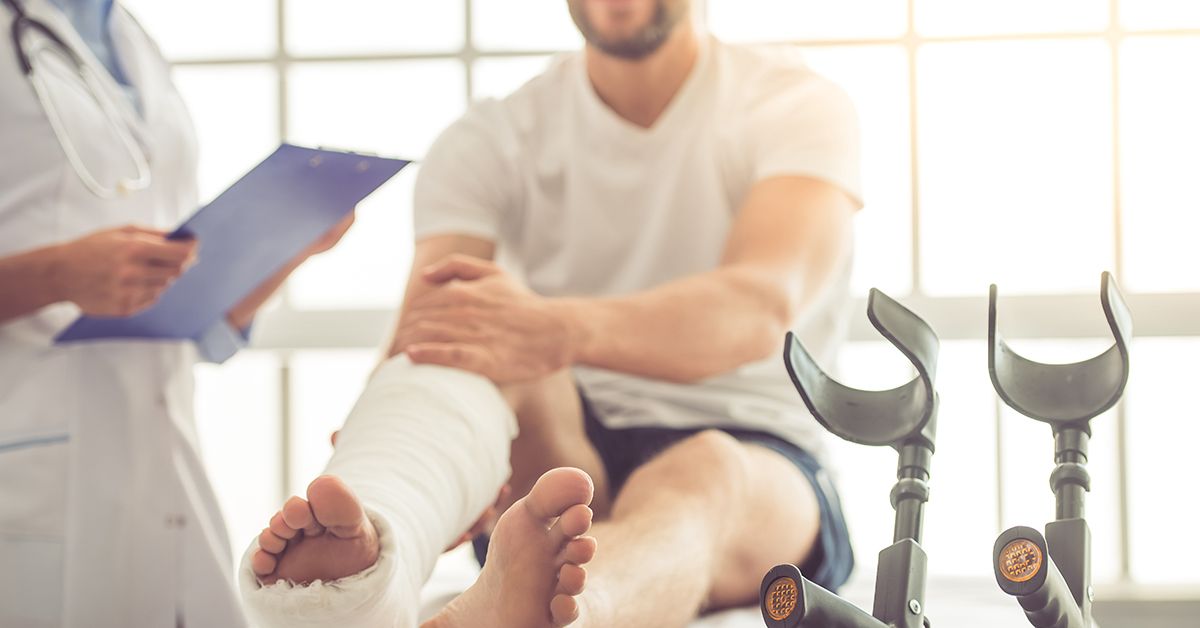 Car crashes come with so much uncertainty. What's your next step? Where do you turn? Who can you trust? It all seems so overwhelming.
Of course, you do have the option of hiring a lawyer — someone who not only knows how to handle these things but who also has a strict legal duty to zealously advocate for your best interests.
But do you need a car accident lawyer? Is that really necessary for your case, or is it overkill? And why?
Let's walk through those questions together.
Which car accidents DO and DON'T need an attorney?
If a car accident involves extremely minor injuries or no injuries at all, it's unlikely that hiring a lawyer will add considerable value to your claim. Indeed, the drivers and passengers involved in these kinds of accidents often do not file a claim at all.
But many auto accidents involve at least one injury that is more moderate in nature, or perhaps even severe. In these cases, hiring a lawyer can help you improve your chance of receiving full and fair compensation from the insurance company.
Studies have shown that auto accident victims who hire a lawyer tend to recover more money than those who don't. If you intend to claim compensation for an injury, it may be worth your while to talk the matter over with an experienced Omaha car accident lawyer before making any decisions.
In fact, it's always a good idea to talk to an attorney about your particular situation before concluding that you do or don't need a car accident lawyer.
An experienced legal professional may be able to offer critical insight that changes your understanding of your options or rights under the law.
The insurance company already offered me money. Why can't I just take their offer and be done with it?
Insurance companies don't make settlement offers out of the goodness of their hearts. If you've been offered money, it's likely because the insurer is hoping to dispose of your claim quickly and cost-effectively.
The amount of money they offer you is based on a careful calculation, and the formula is designed to serve their financial interests, not yours.
Simply put: settlement offers from insurance companies usually favor the insurer, and they often represent less than the full amount you're entitled to under the law.
Do you have the option of simply accepting the settlement offer? Yes. But in doing so, you'll have to sign away your right to demand more money later. So if you realize you settled too soon (or for too little) — or if you end up needing expensive medical treatment or surgery later — you'll be powerless to pursue the justice you deserve.
Certainly, some insurance settlement offers are fair, and it is possible the offer you've received is a good deal. But we urge you to remember that insurance companies do not work for you and are not on your side. Before you let them off the hook in exchange for a quick settlement, consider talking to an experienced Omaha auto accident lawyer. Call our office and ask if we think we might be able to help you get more.
Can't I just negotiate a settlement with the insurance company myself?
Yes, you can. But handling insurance companies by yourself can be a real challenge.
Insurance adjusters are deeply experienced, highly trained professionals. And they're supported by the considerable resources of a major corporation. Those resources include the insurance company's attorneys.
If you aren't a lawyer and don't have similar experience in negotiating insurance claims, you enter an uneven playing field with an inherent disadvantage.
In a perfect world, insurance companies would handle every claim fairly, treat every claimant equally, and always give victims every penny they're owed. But insurance companies are just that — companies. They look out for their own bottom line.
By hiring a car accident lawyer, you help to put yourself on equal footing with the insurance corporation. It is often true that insurers begin to negotiate claims more reasonably and fairly once the victim hires an aggressive attorney.
I wasn't at fault for the crash. Why should I be the one to hire a lawyer?
Television has conditioned audiences to associate "hiring a lawyer" with someone who's done something wrong. You might assume, then, that the person who caused the crash is the one who needs a car accident lawyer.
But auto accident attorneys are here to help those who have been wronged too. In fact, that is the brunt of our work as Omaha car accident lawyers. We spend the biggest part of our day helping accident victims fight for maximum financial compensation from insurance companies.
If you see hiring an attorney as something you "have to" do — a chore — try reframing it this way: hiring an Omaha car accident lawyer is:
An opportunity to take the burden of negotiation off your shoulders
and
An opportunity to significantly improve your chances of obtaining the compensation you deserve.
What can a lawyer do that I can't do on my own?
There are a number of advantages to hiring a car accident lawyer. A lawyer can help you:
Avoid mistakes — The insurance claims process is complex. Mistakes are easy to make. Some of those mistakes can seriously undermine your claim, hurting your chance of getting the money you deserve. Indeed, some errors may even have the potential to defeat your claim altogether. An experienced attorney can give you strategic guidance at every turn.
Say the right things — Insurance adjusters are good at getting you to say the wrong thing. Many of them have been trained to do just that. Accidental contradictions, statements against self-interest, or admissions of fault can prove ruinous to your claim. It's best to let your lawyer do the talking for you whenever possible.
Meet deadlines — Pursuing a personal injury case means meeting deadlines and following strict, complex procedural requirements. An attorney can make sure you do the right things at the right times.
Know how much your claim is worth — Car accident victims are often entitled to more money than they realize. A lawyer can help you understand all of your rights and options under the law, which may include compensation for damages beyond those you would have claimed on your own. Part of a personal injury attorney's job is to maximize the value of your claim.
Send the right signal to the insurance company — Insurance adjusters assess claims, in part, based on their likelihood to go to trial. Litigation is expensive for insurance companies, and as a general rule, they prefer to avoid it. There is an incentive for them to negotiate your claim more reasonably if they believe there is a credible chance of going to trial. It is critical, then, that the insurance company truly understands that you are represented by a competent and aggressive attorney who is fully willing to take your claim to trial if that's what it takes. (To that end, it's important to hire a law firm with that kind of reputation.)
Gather compelling evidence — As an individual, it can be difficult for you to compete with the resources of an insurance company. Depending on the circumstances of your claim, however, a law firm may be able to utilize resources that would otherwise be outside your reach. This can include accident reconstruction, medical testimony, expert witnesses, advancing the costs of litigation, and more.
Every case is unique. While there is no rule in Nebraska personal injury law that says you need a car accident lawyer, it is often the case that hiring one will put you in a position of greater strength (and give you peace of mind).
Won't a lawyer just cost me more in the long run? I know attorneys don't work for free.
There is a common misconception that auto accident lawyers are too expensive, unaffordable, or not worth the cost.
At Hauptman, O'Brien, Wolf & Lathrop, P.C., nothing could be further from the truth. We are proud to offer free, no-obligation consultations to car accident victims in Nebraska, Colorado, Iowa, Kansas, Missouri, and South Dakota.
The consultation is your chance to get answers to your questions and to learn more about your options.
If you decide to hire us after the consultation, we will not charge you for our services unless and until we get you money. If we do succeed, our total attorney's fee will be only a percentage of your total settlement or judgment. If for some reason we aren't successful, we won't charge you anything — that's a risk we're willing to take.
In other words, if you decide you need a car accident lawyer, it won't cost you anything upfront. There's truly nothing to lose.
Schedule a Free Case Review with an Omaha Car Accident Lawyer Today
At Hauptman, O'Brien, Wolf & Lathrop, P.C., our goal is always to get our clients the largest amount of financial compensation available. We are a Nebraska personal injury law firm with years of experience and a record of getting injury victims the compensation they deserve in the majority of our cases.
To schedule a free claim review with an experienced Omaha car accident lawyer in our office, please contact Hauptman, O'Brien, Wolf & Lathrop, P.C. as soon as possible.