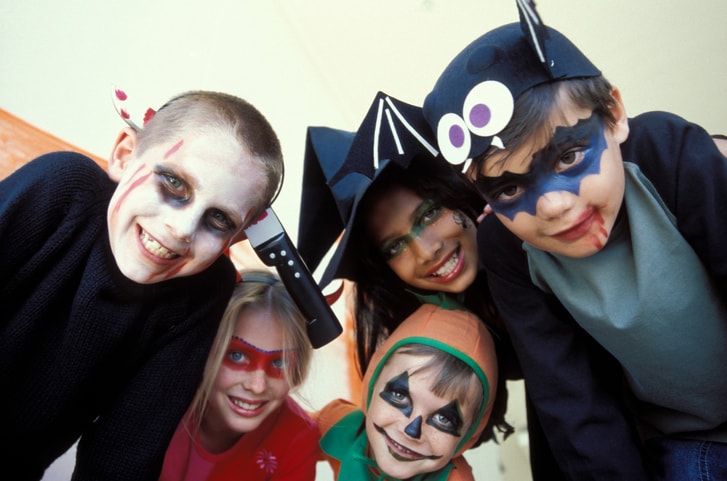 Stay Safe on this Spooky Night
Although horror stories about poisoned or razor-filled treats given to children on Halloween are largely the stuff of urban legend, the holiday does present some scary hazards.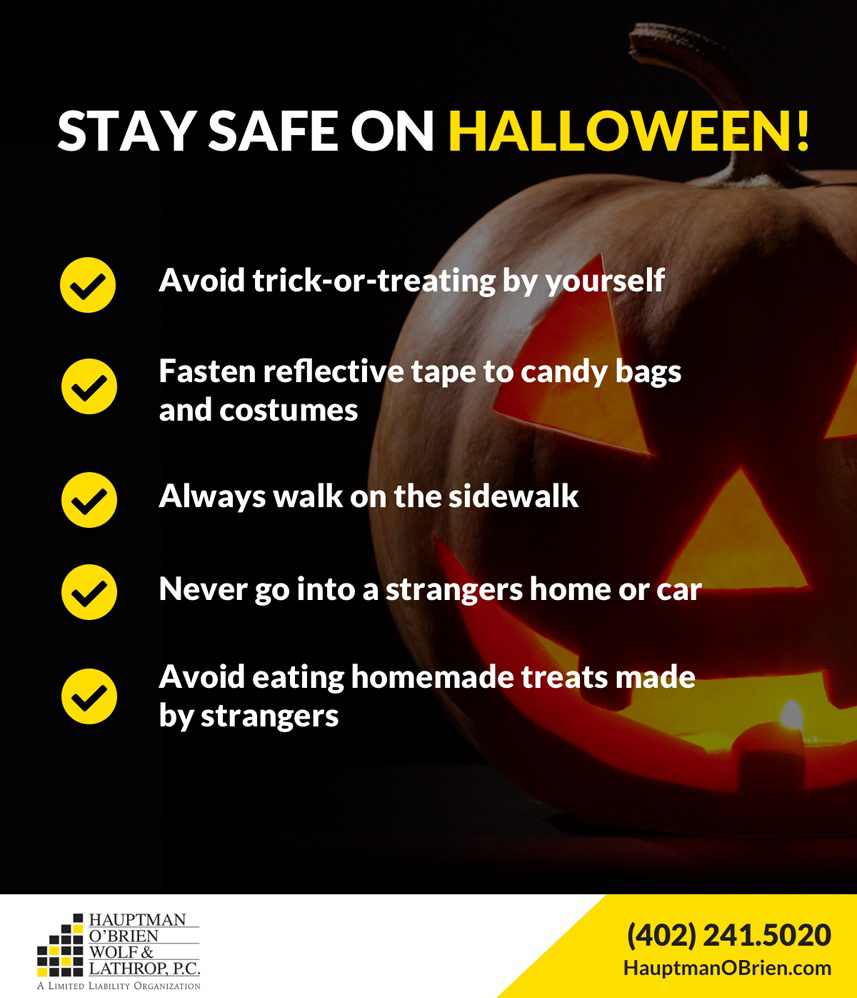 Scary Statistics
Halloween is one of the top holidays for pedestrian accident injuries and fatalities, according to a report from the National Highway Traffic Safety Administration (NHTSA). Most of the deaths are children under age 15. The organization Safe Kids Worldwide suggests that children are more than twice as likely to be killed by a car on Halloween than any other day of the year.
Safety in Numbers
Young children should not trick-or-treat alone, and all children should be encouraged to wear reflective tape on their costumes while out and about so drivers can see them. Kids should also be reminded to walk on the sidewalk while trick-or-treating, and to use crosswalks and obey traffic signals.
Make Sure You Can See
Trip-and-fall and slip-and-fall accidents are also common on Halloween. Masks that aren't properly sized or have small eye slits can make it difficult for children to see oncoming traffic or negotiate obstacles on sidewalks and lawns.
Watch Where You're Walking
Likewise, costumes that feature long pant legs or flowing gowns can cause children to trip. This is especially true in haunted houses or around Halloween home decorations, which often feature cords, wires and other components that may be tripped over or snag on loose clothing.
Inspect Those Treats
As for the sweets, while Halloween treats are mostly a horror to your teeth (and dentist), it's still a good idea to make sure that candy is prewrapped and unopened prior to consumption. It's also advisable to avoid homemade treats from strangers, and kids should never go into someone's home or get into someone's car to accept candy.
Technology Can Help
Parents who worry about their kids' whereabouts on Halloween may want to check into smartphone apps that offer real-time GPS tracking. Some even allow parents to establish safe zones for trick-or-treating or other activities.
Prepare Before You Go Out
The American Academy of Pediatrics provides a comprehensive Halloween safety tips list that covers everything from costumes to pumpkin-carving to trick-or-treating. The nonprofit Safe Kids Worldwide also offers Halloween safety recommendations that focus on trick-or-treating safety and include tips for drivers to avoid tragic accidents with children.
Keep Others Safe
Please share these simple tips with your friends and family by clicking the icons at the top or bottom. If you have any questions about pedestrian accidents, you can read our article here or contact us 24/7 by phone, chat, text or email. Or check us out on Facebook and Twitter.
The Omaha injury attorneys at Hauptman, O'Brien, Wolf & Lathrop hope you and your loved ones have a spooky—but safe!—Halloween.