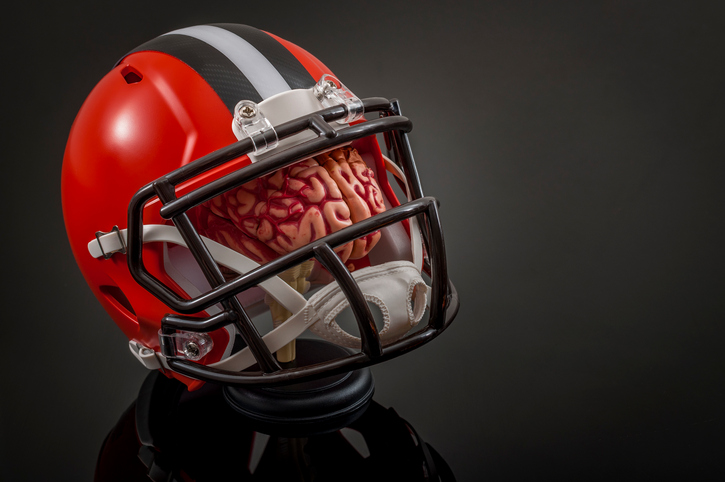 In a recent post, we discussed football-related brain injuries in Nebraska as well as details regarding second-impact syndrome (SIS) and contact sports like football.
In particular, we focused on the risks of brain injuries in youth sports and emphasized the importance of parents, coaches, schools, and sports organizers working together to improve training and awareness, increase medical access on the field, and ensure return-to-play standards are strictly followed.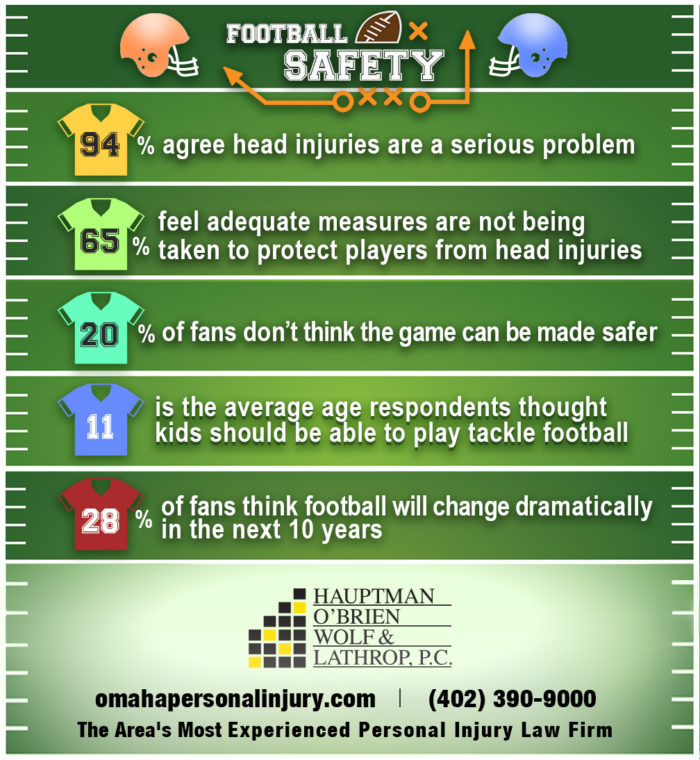 As football season is now in full swing, we thought it would be worthwhile to share some statistics about football and head injuries from the Sports Illustrated survey of football fans we highlighted in our previous blog post. Some of the most notable findings include:
94 percent of survey respondents agreed that head injuries are a serious problem in football
65 percent said they don't think adequate measures are being taken to protect players from head injuries, but 78 percent of respondents said they would still let their children play tackle football
20 percent of respondents said they don't believe football can be made safer
11 is the average age at which most respondents said children should be allowed to start playing tackle football
4 percent of respondents said children should not be allowed to play tackle football
28 percent of football fans surveyed believe football will change dramatically over the next 10 years
When it comes to youth football and head injuries in Nebraska, the Nebraska Concussion Awareness Act is legislation that outlines the safe and reasonable care of student-athletes. If you're a coach responsible for student safety or the parent of a youth football player, it's a good idea to familiarize yourself with these regulations.
The Omaha attorneys at Hauptman, O'Brien, Wolf & Lathrop, P.C., are dedicated to helping brain injury victims and their families pursue the financial security they need in the aftermath of these catastrophic injuries. If you or a loved one suffered a head injury that may have been caused or worsened by another's negligence, please contact us today to arrange your free consultation.