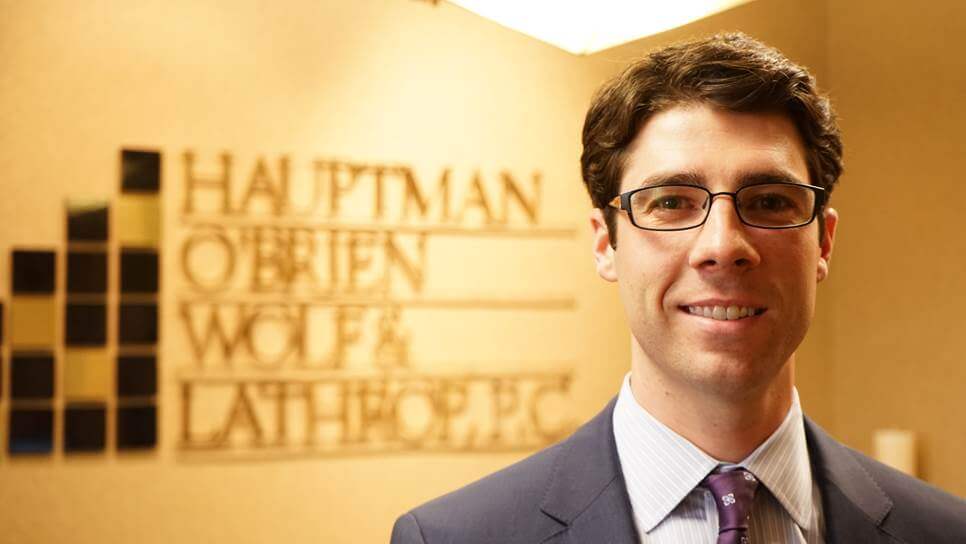 At Hauptman, O'Brien, Wolf & Lathrop, P.C., we pride ourselves on a team of attorneys that are knowledgeable, kind, and compassionate. Recently one of our own was featured in an article for the Omaha Daily Record.
Following in his father's footsteps, Timothy R. O'Brien wanted to become a lawyer. Like his father before him, Tim's accomplished a lot since he started practicing law in 2012. He's a friend, a father, and a dedicated member of our team and our community. The article, written by John Benson, a legal writer at The Daily Record, begins with a brief history of Tim's pre-law past. From his various degrees from Creighton University and Creighton University School of Law to his graduate certificate in negotiation and conflict resolution.
Tim's working career began humbly right here at Hauptman, O'Brien, Wolf & Lathrop, P.C. He started as a clerk while still in law school and, once admitted to the Nebraska Bar, he came on as an associate. The article goes on to discuss how this early start allowed Tim to "hit the ground running." Having a solid background in the legal field, Tim was able to handle his own files right off the bat and handle each case with a style focused on constant communication and the needs of the client.
Benson quotes Tim saying, "Every case is different. It's really more of an art than a mechanical process." It's this mentality that's helped him to become a successful personal injury plaintiff's attorney. Tim lives for his clients, aware that he has a major impact on the outcome of their lives and finances. His favorite part of being a lawyer is helping those in need, "At the end of the day, seeing the gratitude and satisfaction in my clients, many of whom come in with their lives turned upside down, is the most rewarding part of the job," Tim told Benson.
Aside from handling numerous cases, Tim stays active in our firm and in the community in other ways. He's a founding member and current secretary of the Omaha Bar Association Young Lawyers Division and actively works to encourage and inspire local young lawyers. He's also a member of the Nebraska Association of Trial Attorney's Legislative Committee and has been associated with the American Association for Justice (formerly the ATLA).
Benson's story on Tim closed with a brief discussion of what Tim does in his free time. He's an active volunteer and member of the Service League, donating his time as a mentor at the Partnership 4 Kids. He's also a supporter of the Hope Center for Kids and National Multiple Sclerosis Society. When he's not serving the community, Tim enjoys golf, basketball, and spending time with his wife, Erin, and baby daughter, Elizabeth.
Congratulations to Tim O'Brien on being featured in The Omaha Daily Record! If you'd like to speak to Tim or any of the attorneys at Hauptman, O'Brien, Wolf & Lathrop, P.C. about getting your life back on track after an accident, get in touch with us. Consultations are always free and we don't get paid unless you win. Call us at 402-241-5020, chat with us live via our website, or fill out our convenient contact form.