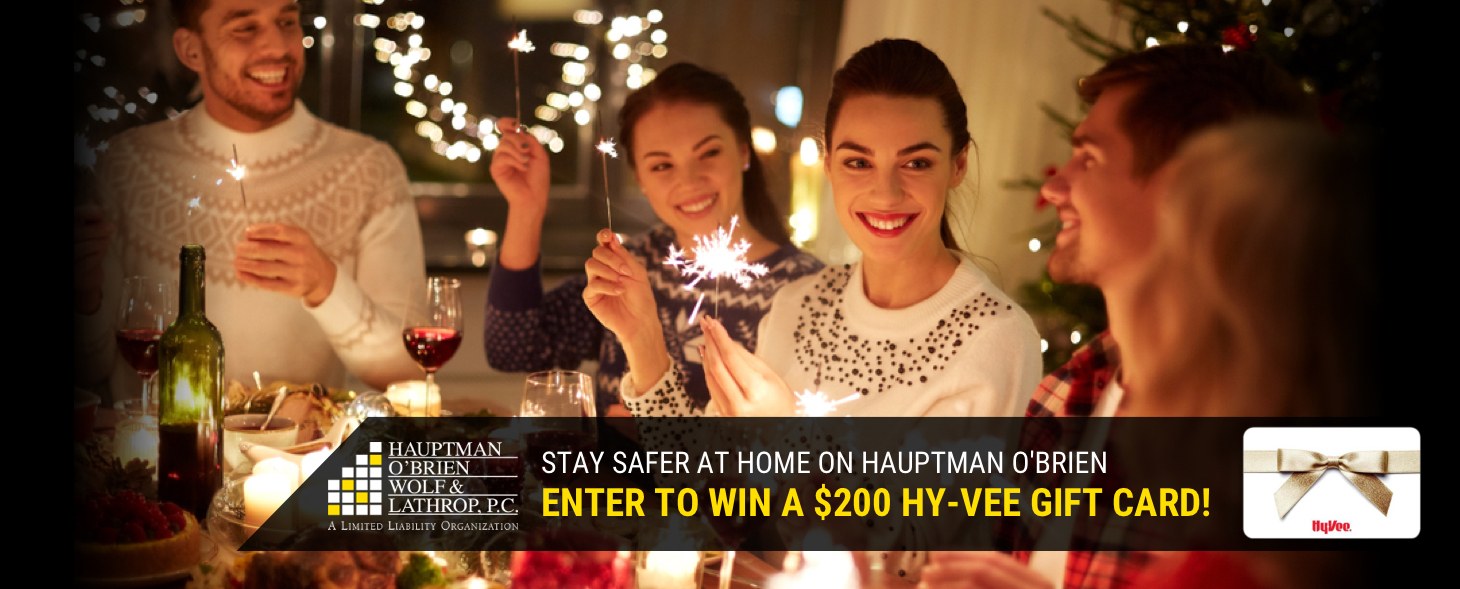 SAFE RIDE HOME®
Although the traditional Safe Ride Home® program isn't running, if you do find yourself out and need a safe ride home, we still want to make sure you can get home safely, therefore we will pay for one ride home per person. To schedule your ride, call (402) 292-2222, press option #2 to speak to a live dispatcher. Tell the dispatcher you want the Hauptman O'Brien SAFE RIDE HOME®. If you don't do this, your ride won't be free. Be sure to read the program rules below.
Program Rules:
Because the full program is not running, only one free ride per person is allowed.
Rides are provided 8p-3a 12/11 - 12/31, within Douglas & Sarpy counties ONLY. You cannot get a ride to or from Iowa.
You will be taken home or to a hotel, not to another event location or bar.
When you are picked up, be sure to tell the driver you're taking a free Hauptman O'Brien SAFE RIDE HOME® or your ride will not be free.
Please be patient. There are more than 100 active cabs, but due to high demand there's a chance a cab may not be available immediately upon request. If you're not using the app, be sure to get an estimated pick-up time from the dispatcher.