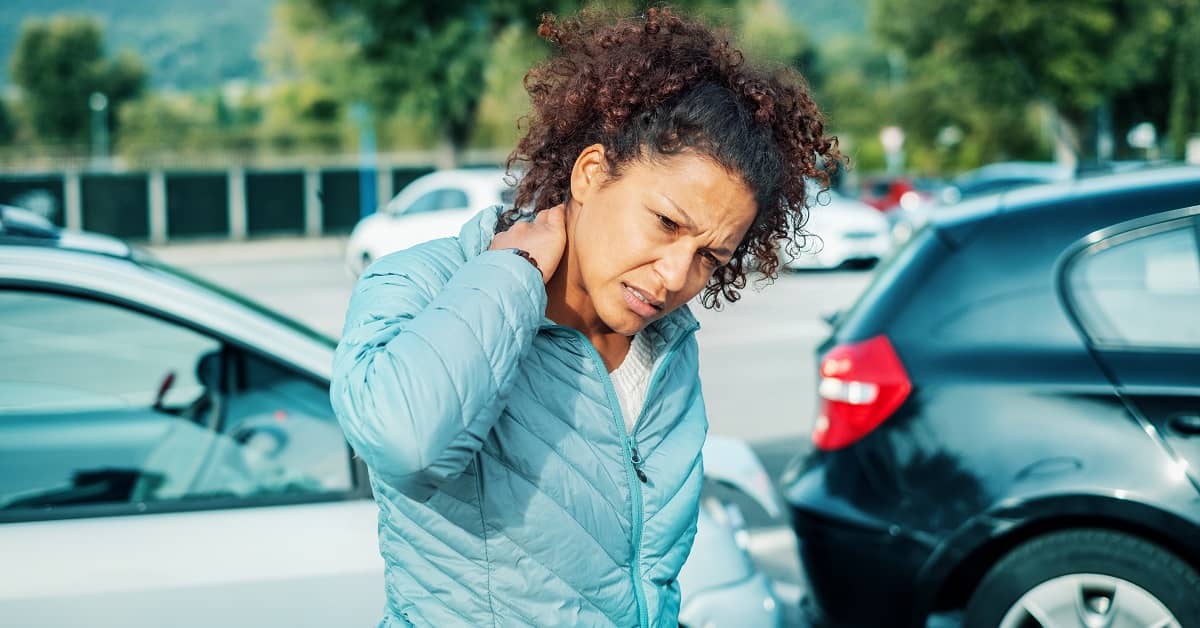 Whiplash is a common but often misunderstood injury that affects millions of Americans each year. It can cause a great deal of pain, both in the short and long term, and is caused by a sudden, forceful back-and-forth movement of the head.
While the causes of whiplash vary – including sports injuries, physical abuse, and amusement park rides – the most common cause is car accidents, particularly rear-end collisions.
Treatment for whiplash may require multiple diagnostic tests, physical therapy, and more. This can be expensive and disruptive to a victim's life and well-being, especially when the accident was caused by the careless or negligent actions of another driver on the road.
If you have suffered whiplash due to someone else's negligence, it is important to seek medical attention as soon as possible. An experienced car accident lawyer at Hauptman, O'Brien, Wolf & Lathrop can pursue compensation on your behalf.
What Are the Main Symptoms of Whiplash?
Whiplash injuries can vary in seriousness, from mild to severe. The first symptom to look for is neck pain and stiffness. Whiplash strains the muscles and ligaments in your neck, which can cause soreness while limiting your neck's range of motion.
This pain may also spread to other areas, including your shoulders, back, arms, and legs. You may experience some weakness or numbness in your arms as well.
Whiplash can also lead to neurological symptoms including:
Headaches
Dizziness
Blurred vision
Ringing in the ears (tinnitus)
Fatigue
Irritability
Difficulty with sleep, concentration, or memory
While the cause of these symptoms isn't fully understood, it may mean that the injury affected not only your neck muscles and ligaments but also your joints and discs.
How Long Does It Take for Whiplash to Show Up?
The adrenaline that floods your system after a traumatic accident can mask the physical effects of an injury. The same is true of whiplash. You might feel fine immediately after the accident, with little or no pain.
However, whiplash symptoms generally start to show up within 24 hours to several days.
Usually, this will start with neck pain and stiffness. Other symptoms may develop over time, and they may last for several weeks or longer. In some cases, chronic conditions can develop from whiplash, including tinnitus; pain in the neck, back, or shoulders; and difficulties with concentration or memory.
Checking Yourself for Whiplash
While there is no perfect way to confirm whether or not you have whiplash without consulting a medical professional, most people who experience whiplash can make a reasonable assumption if they consider their accident and resulting symptoms.
If, for example, you've recently been in a car accident where you were rear-ended, or you experienced some other forceful impact that caused your neck to "whip" back and forth, there is a possibility that you have whiplash. Be mindful of the symptoms described above as well; you may notice difficulty moving your neck in certain directions, pain in your neck and other areas of the body, and more.
Why You Should Seek Medical Attention for Whiplash
For your health and well-being, you need to receive medical attention and treatment for whiplash as soon as possible. Confirming a whiplash injury may require tests such as an X-ray, MRI, and/or CT scan.
If you are diagnosed with whiplash, you will be given a treatment plan to follow, which may include:
Icing your neck
Wearing a foam neck collar
Taking OTC or prescription pain medication
Therapeutic exercises
Physical therapy
If left untreated, whiplash can lead to a host of long-term adverse effects. To avoid complications, it is crucial to get medical care immediately after any injury to the neck.
Beyond taking care of yourself, seeking medical attention after whiplash is also important for documenting evidence for a potential accident claim. If you decide to pursue compensation from the negligent party that caused your whiplash but you don't seek medical treatment immediately or soon after the accident, the insurance company is likely to argue that your injury isn't as severe as you claim.
Unfortunately, this scenario is not uncommon in whiplash cases, since symptoms can take days to fully appear. Nevertheless, as soon as you feel symptoms that could indicate whiplash, you should seek medical treatment as quickly as possible.
Contact a Lawyer If You Suffered Whiplash in an Accident
If you have been diagnosed with whiplash after an auto accident or other situation where somebody else's negligence caused you harm, it is important to seek experienced legal guidance as soon as possible. At Hauptman, O'Brien, Wolf & Lathrop, our attorneys have over 233 years of combined experience fighting for injured victims' rights.
When you work with our law firm, our team will fully investigate the accident on your behalf and identify the negligent party or parties at fault for your injuries. We calculate the damages in your case and pursue full compensation on your behalf.
Please call (402) 241-5020 today for a free case review. Our accident lawyers serve clients in Omaha, Sarpy County, and all of Nebraska, as well nearby Iowa.