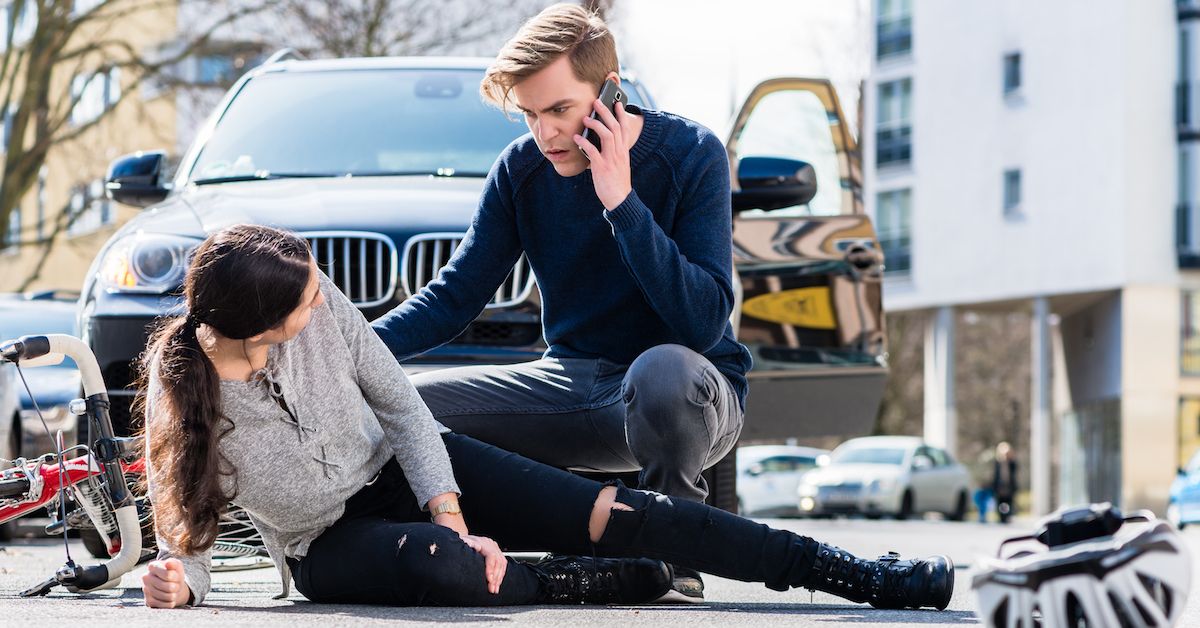 Most people who ride bicycles love the freedom they afford. When you're on your bike, it's easy to forget your cares and simply enjoy the road or trail. However, if you are in a bike accidents, the aftermath can be extremely frightening; it is challenging to keep a clear head afterward.
However, it is important to follow a few steps after an accident, especially if it wasn't your fault. If you say the wrong thing, talk to the wrong person, or neglect to collect the right information and documentation, you might not be able to prove the other person was responsible later on.
This could mean that any medical bills you receive would be your responsibility to pay, as well as the lost income from time away from work, the cost of your bicycle repairs or replacement, and all other expenses related to your accident. Not only that, but you won't be compensated for the trauma caused by the experience.
On the other hand, if you follow a few key pieces of advice, you can significantly improve your chances of getting all of this paid for, usually by the other driver's insurance company.
Let's take a look at the most important steps to take after a bike accident. But first, if you have been injured in an accident, don't hesitate to reach out to the bike accident attorneys here at Hauptman, O'Brien, Wolf & Lathrop for a free case review where we can discuss your rights, the options available, and what you should do next.
File a Police / Accident Report About the Bike Accident
Filing a police report after a serious accident isn't just smart – it's the law. You must call the police after an accident that results in injury or death or causes more than $1,000 in property damage to any single person. Failing to do so won't just harm your case; it's also breaking the law.
So, if someone tries to offer you a check to avoid talking to the police – or having a claim filed against their insurance – it's generally a very bad idea to accept. You simply can't know the extent of the damages to your bike or to yourself immediately after an accident.
Once the police arrive, they'll ask you for a statement. Essentially, this is to understand your perspective of what happened.
Keep in mind that this report is an extremely important document for your case, so you should be careful of what you say. Never admit fault, even if you think you might have done something wrong, but do report if you think the other driver seemed distracted or intoxicated.
If your accident wasn't the result of another driver but something like poor road conditions or a bicycle defect, make sure you mention that.
After cooperating with the police, stay on the scene until they tell you to leave.
Later, a claims adjuster from the other driver's insurance company will likely contact you to give a separate statement, but don't take the bait. They can use this statement against you in court, and they're very good at getting accident victims to say the wrong things.
Obtain Contact Information from Everyone Who Was Present During the Accident
Sometimes, when people know they were at fault for an accident and it's going to mean more money out of their pocket in the future, they'll try to avoid responsibility.
In the worst-case scenarios – hit and runs – this can make the situation much worse. But other times, at-fault drivers will stop to offer assistance. They might try to give you some money, or they might even give you false contact information.
Think about it – if that happens, how will you find them again? That's why you need to collect as much contact information as you can after an accident, from names and addresses to the make and model of their car.
If you can, see some proof of the information they're giving you, such as a piece of identification. If they give you their phone number, you can call that while they're waiting to make sure it's the right number.
Generally, it's also a good idea to take some photos of the scene after the accident, if you are able. Photograph both vehicles and the other driver's license plate.
You should also get statements from any witnesses at the scene, whether they be other drivers who stopped, employees at businesses in view of the accident, or anyone else who was in the area when the accident occurred.
As with the police, it's important not to admit fault with witnesses, and you shouldn't go into great detail about the accident. Instead, ask them what they saw and if they noticed anything about the other driver that might prove they were at fault (such as texting while driving).
Make sure to collect contact information from these witnesses as well. Their testimony could be an important part of proving the other driver's negligence.
Record Documentation of the Bike Accident and Injuries Sustained
Assume everything you say in court – and during settlement negotiations – will require proof. While it might be clear and obvious to you that you had a certain amount in medical bills or that your bicycle's damages will cost a certain amount to repair, you will need to prove these claims.
Hence, when you receive medical treatment for your injuries, keep everything. Use a dedicated folder to keep all documentation in to make sure you don't lose anything important.
The same is true of the cost of your bike repairs or replacement. You'll need quotes from professionals to prove the amount you are requesting.
If you've missed time away from work, you'll also need to prove how much money you make and that you actually have missed that time.
These things can seem like technicalities, but insurance attorneys will leave no stone unturned when fighting your claim. If they find a lack of proof for any of your arguments, they will likely argue that the damages did not really happen or that they weren't as severe as you claim.
Seek Advice from a Bike Accident Attorney
After a bike accident, most people don't initially think they're going to need to hire an attorney. Instead, they do the right things – give a statement to police, gather evidence, and file their claim – and then face resistance.
Oftentimes, this is when insurance companies fail to provide a sufficient settlement offer for the accident. What do you do then?
To be sure, insurance claims adjusters will typically start with a low offer. Their job is to pay as little as possible in settlement offers, so they don't usually start with a good offer – although, unfortunately, far too many people simply take this offer because they don't know how the process works.
Instead, you should make sure you have an understanding of how much you deserve in compensation – accounting for all of your financial losses in addition to the pain and suffering you have had to endure – and pursue that amount.
That said, it can be a tricky process. Figuring out how much you should demand in compensation is itself a complicated endeavor, and it's vital that you understand how insurance companies calculate damages.
It's also extremely important that you understand how to negotiate and that you're comfortable filing a lawsuit if it comes to that.
Ultimately, while you could do all of this on your own, it's almost always a bad idea. Not only are insurance companies difficult to deal with, but the law itself can be complex. Add the fact that there are time limits and a myriad of rules to follow, and it's clearly a daunting task for anyone who isn't a bike accident lawyer.
That 's why you need to work with an attorney who has substantial experience fighting against insurance companies and helping their clients receive the compensation they need and deserve. You'll thank yourself – and your attorney – later.
Not Sure What to Do? Call for a Free Case Review.
After a bike accident, nothing can undo what has been done. The difficulties you have been handed – financial, physical, and emotional – are serious, and we have a great amount of sympathy for anyone who has had to endure them.
While we can't rewind the clock, we can help you get your life back. No one deserves to deal with the aftermath of an accident alone, especially when it wasn't their fault. That's why we're here.
There are plenty of obstacles in the way of getting the assistance and compensation you need after an accident, so our goal is to level the playing field to ensure your rights are defended.
We never charge our clients a penny unless we win your case, and we'll do everything we can to support you during this time.
If you'd like to talk with us about your situation – even if you're not sure you have a case – please don't hesitate to call (402) 241-5020 for a free review of your case.