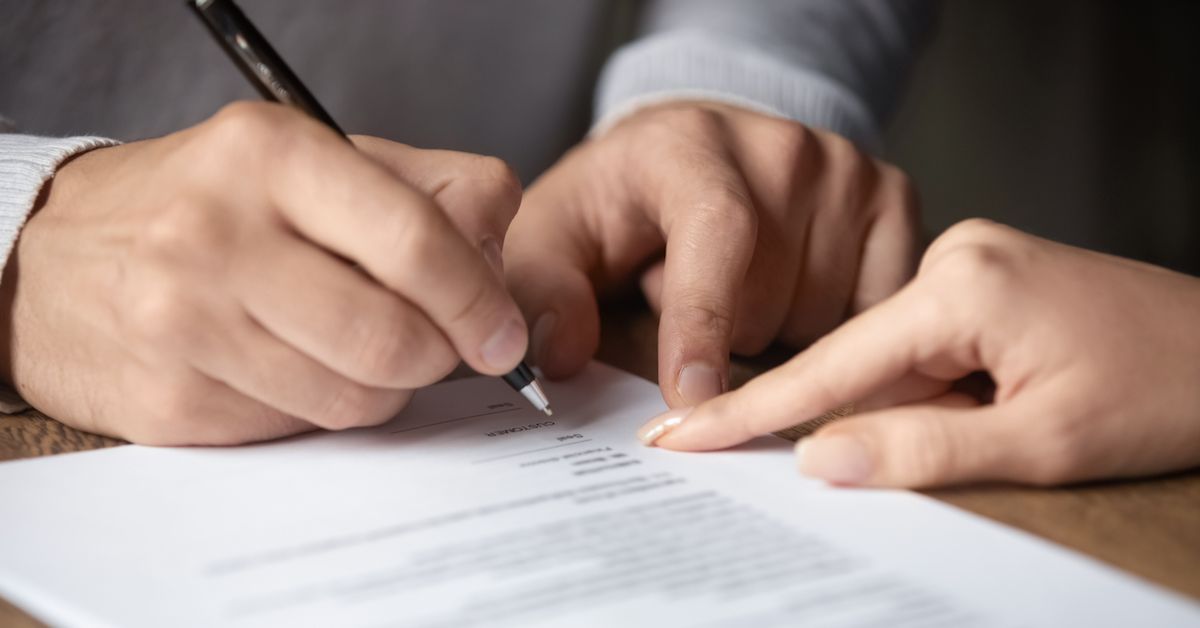 If you're in the process of hiring a car accident lawyer, you might be wondering how much it's going to cost you. After all, if you're like most people you've never had to hire an injury lawyer before.
You may have worked with an attorney before on a family law case, a will, or another legal matter. When you met with this attorney, he or she likely quoted you an hourly rate. During the course of your case, you may have also received monthly bills for the legal services provided.
However, car accident attorneys don't typically present clients with an upfront price quote. Furthermore, you won't receive a bill until the case is finished.
For legal matters, this is called a contingency fee, and it's how the vast majority of injury attorneys are paid. In fact, if a car accident lawyer asks to be paid by the hour or for a flat fee, it could be a red flag.
Let's take a closer look at the different types of attorney fees – including contingency fees, flat fees, and hourly fees – to help you find an attorney who is right for you.
But first, if you have been in a car accident and are considering your options, don't hesitate to reach out. Over a consultation, which is completely confidential and free, we can discuss the details of your case and help you understand your options.
What Types of Attorney Fees Are There?
Oftentimes, people assume that attorneys work in one of two ways:
Flat fees: When you go to a mechanic, they take a look at your car and give you an estimate. That's one lump sum – a flat fee – that you can expect to pay for the work, including parts and labor. In the end, it might be a little more or a little less, but mechanics usually have a good idea of how long a job is going to take, as well as the cost of the parts. That makes it a simple equation and a great way to structure how we pay mechanics. For some lawyers, flat fees sometimes make sense, especially when dealing with simple, straightforward matters. But accident cases can vary a lot in complexity, which makes it difficult for an attorney to estimate how much time and resources will be needed for the case. If your injuries are severe and the stakes are high, it could take substantially longer than if your injuries were minor and the stakes lower. As a result, if injury attorneys were paid in flat fees, they would avoid complicated, high-stakes cases at all costs.
Hourly fees: Hourly rates are easy to understand because most of us have been paid by the hour ourselves at some point. Some attorneys are paid this way as well. Usually, it's with a retainer where they allocate a certain number of hours per month to a regular client. But again, accident cases are unique. Not only is it difficult to predict how much time a case will take, but it can also put clients in a difficult spot when trying to pay ongoing attorney fees when they are injured and can't work or where there is no certainty of when it will end. If this were the case, most accident victims would simply take the first offer they were given by insurance companies, even if it's not enough to cover their expenses.
Ultimately, neither of these fee arrangements works well for attorneys or clients, which is why most injury attorneys use the third option: the contingency fee.
What Is a Contingency Fee?
A contingency fee is what it sounds like: It's an amount you pay your attorney that is contingent on the outcome of the case, specifically whether the claim is tried to a verdict or settled in your favor.
Ultimately, this is an ideal scenario for both accident attorneys and their clients. Clients don't have to worry about paying more bills while the case is ongoing, and attorneys can be more focused on winning than allocating the correct number of hours.
The fee, generally, is a percentage of the total compensation. While this percentage differs from firm to firm, the average is around 33 1/3%. So, if you received $300,000 in compensation, $100,000 would go towards attorney fees.
At Hauptman, O'Brien, Wolf & Lathrop, our clients sign a contract at the beginning of their case so they know exactly what percentage of recovery the contingency fee will be. We also pay most costs in a case upfront so the client has no out-of-pocket expenses until he or she receives an award or settlement. Some law firms charge an additional percentage if a case cannot be settled without filing a lawsuit. At Hauptman, O'Brien, Wolf & Lathrop, our contingency fee is the same whether a lawsuit is required or not.
Do I Have to Pay for My Consultation?
Now that we've discussed contingency fee arrangements, you might wonder if there is an initial cost to meet with an attorney. Some attorneys do charge an upfront fee for consultations on matters such as divorces, wills and estates, etc.
However, accident and injury attorneys are once again are the exception to this rule. If you have been injured, you already have significant expenses for medical treatment, vehicle repairs, and other damages from the accident. The tide of bills is likely overwhelming, and you're looking for relief.
Why, then, should you be expected to pay an attorney to find out if you have a case to pursue for that relief? Attorneys and law firms that specialize in accident cases are committed to protecting the rights of innocent people who are suffering because of the negligence or misconduct of other parties. It is unfair to ask people in these situations to pay additional money to find out how they can protect their legal rights.
Furthermore, initial consultations are an opportunity for the attorney and prospective client to "vet" each other. If the decision comes down to a lawyer who charges an upfront fee and one who offers free consultations, the latter attorney will always have the advantage among potential clients who are already strapped for cash.
So, if you are concerned about hiring a lawyer because of the cost, don't be! The "industry standard" of free consultations in auto accident and injury cases spares you upfront expense, and the contingency fee arrangement only leaves you responsible for a percentage of the recovery if your case is successfully resolved.
Is It Worth Getting an Attorney for a Car Accident?
Asking whether or not it's worth hiring an attorney for your accident case is kind of like asking if it's worth hiring an electrician for the wiring in your house. While a small percentage of people might get away with doing it themselves, most people who try waste a lot of time and money only to call an electrician when they give up. And some cases, unfortunately, end in total disaster.
Car accident cases are no different. They are complicated matters that require a good amount of know-how to successfully navigate, and there are plenty of obstacles to deal with. Even things that seem relatively straightforward – like figuring out how much you should demand in compensation – can quickly become frustrations.
For example, while you might think you only deserve compensation for immediate medical bills, what about the time you've missed from work? What about the future medical costs you might face? What about the pain and suffering you've had to deal with as a result of the accident?
You may deserve compensation for these damages as well, but you need to have a deep understanding of the law and precedent to know whether or not you do.
You'll also be dealing with corporate insurance attorneys and claims adjusters who are highly skilled at fighting claims and paying as little compensation as possible. All of these people will seem nice and well-meaning, but don't be fooled: They have a job to do, and that doesn't revolve around being fair to you.
Usually they start by trying to get you to accept a low-ball offer. But how will you even know what a low-ball offer looks like? And what do you do about medical treatment – and bills – while your case is in progress? What happens if you can't reach a fair agreement with the insurance company? How do you fight back?
These can be challenging questions, and you'll need to be able to make quick, confident decisions.
So yes, we definitely believe that hiring an attorney is worth it, and our clients tend to agree.
Find the Answers & Support You Need. Get in Touch.
Car accidents are always difficult, but they can be made that much worse when you're injured. It's a huge disruption to your life, your finances, and your well-being. Not only that, but it wasn't even your fault. Now you're facing a growing stack of medical bills, dealing with the aftermath of what happened, and trying to figure out where to go from here.
If this is the situation you're in, we're here to help. After an accident like this, you deserve to have an honest, hardworking team of attorneys at your back to ensure you get all of the help and resources you need.
We always work on a contingency fee basis to ensure our clients don't face any additional pressure while pursuing compensation. We'll always be upfront about our fees.
If you'd like to sit down – in person or over the phone – for a free, confidential consultation, don't hesitate to reach out as soon as possible. Give us a call at (402) 241-5020 today.