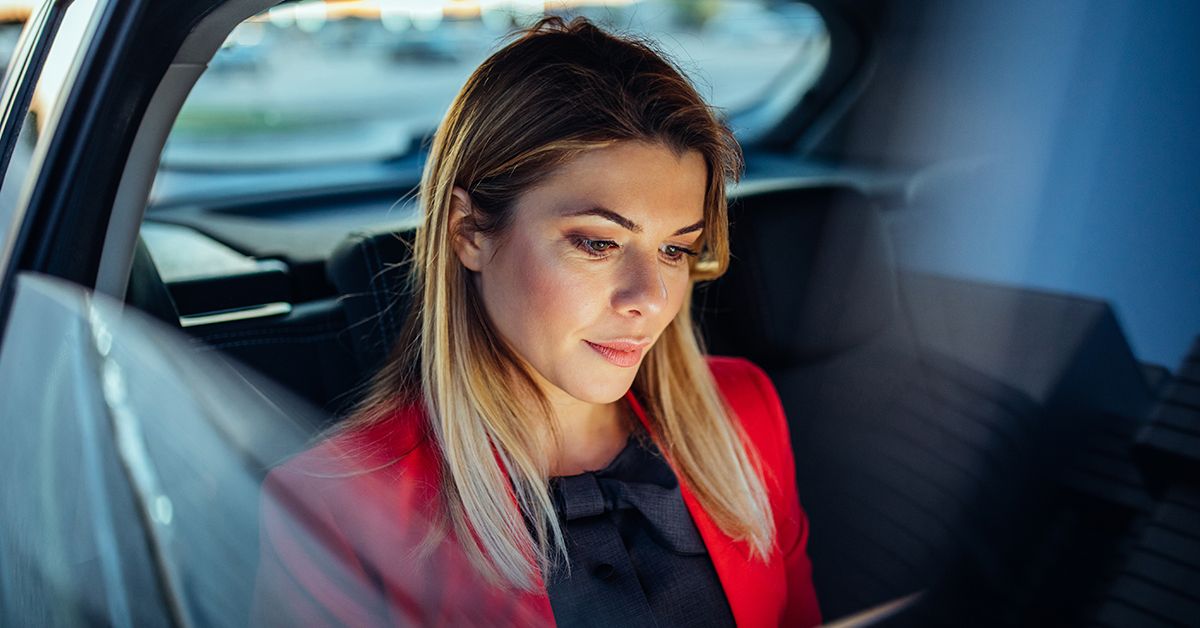 An auto accident is never good news. The physical recovery, emotional effects, and disruption to daily life are often much more than anyone expects — and it all happens so fast.
But if you are injured as a passenger in an auto accident, there is some good news when it comes to your financial rights. Passengers are rarely at fault for a car crash, which means someone else is likely liable for your damages.
If you're wondering, "Can I sue if I was a passenger in a car accident?" the first thing you need to know is that the answer looks different in different states. This article will explain your rights as a passenger in the State of Nebraska.
Injured Passengers Are Entitled to Compensation from the At-Fault Driver
Generally, a passenger has the same right to monetary recovery as anyone else injured in a car accident.
In Nebraska, that means you have a claim against anyone whose negligence contributed to your injuries. Speeding, texting, tailgating, drunk driving, and other forms of careless driving (to name just a few) are all examples of negligence under Nebraska state law.
Typically, as a passenger, you will file a claim for recovery against the at-fault driver's insurance policy. How much money you can recover will depend on the nature of your injuries. Generally speaking, available damages in Nebraska include (but are not necessarily limited to):
Medical expenses
Emotional pain and suffering
Lost wages (including future loss of wages)
Property damage
Wrongful death damages
Other out-of-pocket costs caused by the crash
If more than one person was negligent (for example, a multi-car collision where multiple drivers were speeding), you may be able to pursue a claim against each of those people and their insurance companies.
So, bottom line: Can you sue if you were a passenger in a car accident? The short answer: yes. However, many of these claims are ultimately resolved outside of court. The experienced Sarpy County & Omaha car accident lawyers at Hauptman, O'Brien, Wolf & Lathrop, P.C. can help you understand your options and how much you might stand to recover.
Passengers May Also Be Able to File a Claim Under Their Own Insurance Policy
If you have your own auto insurance policy with Medical Payments Coverage ("MedPay"), you may be able to make a claim under that provision soon after the accident.
Essentially, MedPay will cover your medical bills while you're waiting for your claim or lawsuit against the negligent parties to resolve. That is helpful because your care providers might not be willing to wait while those claims resolve (a process that can sometimes take many months or over a year).
If you have health insurance, you can also submit your claims to the health carrier first, using your MedPay policy to reimburse you for any copays, deductibles, or excluded / out-of-network health services.
Note: if you were injured as a passenger in a car accident, and the driver was a relative in your same household, you and the driver might be insured under the same auto policy. If so, you might eligible to receive MedPay benefits under that policy even though you weren't driving — and regardless of who was at fault. It's important to really understand the terms of the relevant policy(-ies) and your rights accordingly. The Sarpy County & Omaha auto accident lawyers at Hauptman, O'Brien, Wolf & Lathrop, P.C. are here to help.
What If The At-Fault Driver Is Uninsured?
Unfortunately, a significant number of Nebraskans drive without car insurance, even though it's illegal to do so. Many more drive with bare-minimum insurance, meaning they might not have enough coverage to pay for all your damages.
If you have been injured as a passenger in a car accident and the negligent driver doesn't have enough insurance, don't despair. You may have options. One such option might be to file a claim under your Uninsured / Underinsured Motorist Coverage policy, if you have one. (By the way, this is an important and affordable addition to any car insurance policy in Nebraska).
Even if you don't have that kind of coverage, you might have options. Our Sarpy County & Omaha auto accident lawyers can talk with you about the specifics if your situation during a confidential consultation.
What If the Passenger Is at Fault for the Crash?
It's hard to imagine a situation where a passenger causes a car crash. After all, they aren't in control of the car — what could they possibly do?  That's why it is exceedingly rare for a passenger to be assigned fault for an auto accident in Nebraska.
There are, however, situations where a passenger's negligence could cause a crash. Imagine, for example, that a passenger suddenly puts his hands over the driver's eyes… or punches the driver while the vehicle is in motion.
In those situations, the passenger may be deemed partially or entirely at fault for the crash. However, because Nebraska follows a rule called "comparative fault," you may still be able to recover some compensation for your damages even if you were yourself negligent (unless you are found to be 50% at fault or more). A lawyer may be able to help you argue for a smaller percentage of fault in order to increase your potential compensation.
Talk to the Sarpy County & Omaha Auto Accident Lawyers at Hauptman, O'Brien, Wolf & Lathrop, P.C
If you've been asking, "Can I sue if I was a passenger in a car accident?" you aren't alone, but it's very important that you work with state-specific information before making any decisions.
The best way to fully understand your options and best strategies is simply to schedule a free consultation with an experienced attorney.
At Hauptman, O'Brien, Wolf & Lathrop, P.C., we offer confidential, cost-free, no-obligation case reviews for injured passengers, drivers, and pedestrians in Omaha, Sarpy County, and throughout Nebraska.
Consultations are available in person or over the phone. And if you hire us, we will not charge a fee unless and until we recover compensation for you.
To talk with a Nebraska personal injury attorney about your legal options, contact Hauptman, O'Brien, Wolf & Lathrop, P.C. today.