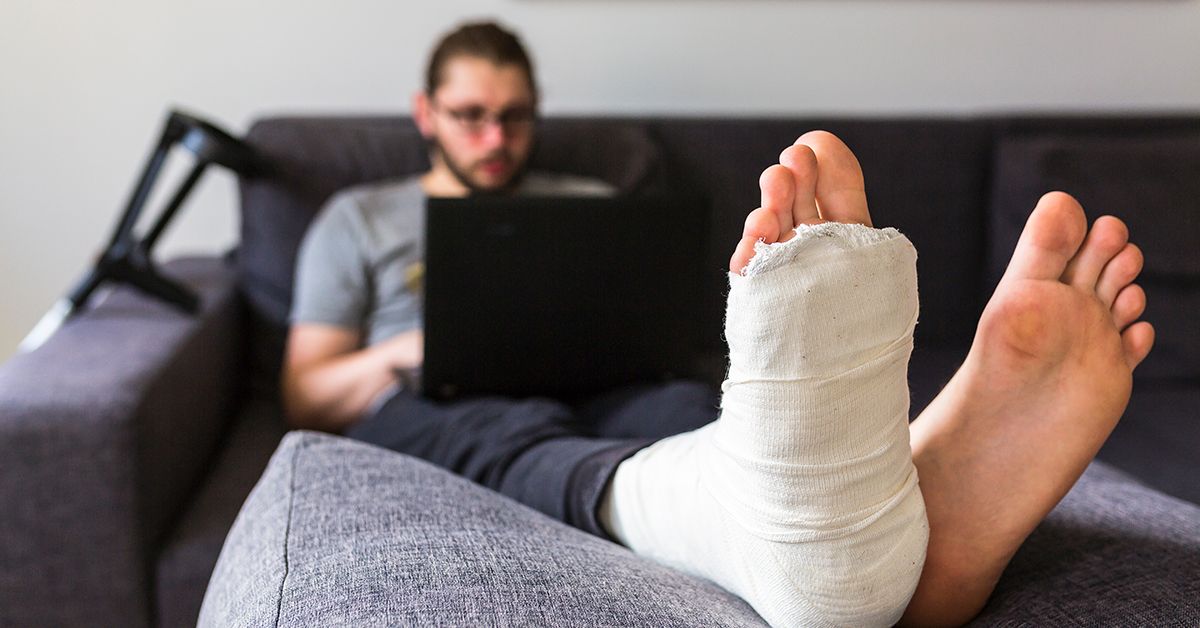 When that time comes — after an unexpected car crash, for example — you suddenly find yourself with more questions than you ever knew you'd have. What does one look for in a lawyer? Which type of law firm do you need? How can you tell which lawyer will be the right one for you?
This article serves as a brief guide on how to choose a car accident in Nebraska. Below, we look at some of the most important factors for you to consider as you make your choice. We'll also tell you what we can offer as Sarpy County & Omaha auto accident lawyers here at Hauptman, O'Brien, Wolf & Lathrop, P.C.
Years of Experience
As the old adage goes, there's just no substitute for experience. That's certainly true in personal injury law, where the years spent investigating, negotiating, and litigating car accident claims can give attorneys practical, hands-on experience to sharpen their insights and hone their skills.
So when you're trying to decide how to choose a car accident lawyer, an important first question to ask is, "How many years have you been practicing law? And how long have you been handling claims like mine?".
When it comes to auto accidents, it's especially important to have experience dealing with large insurance companies.
Most auto accident injury cases in Nebraska end up involving a claim against an insurance company. Insurers have a great deal of legal sophistication and abundant resources on their side, so you want to look for a lawyer who you believe can help to level the playing field.
Record of Success
Every auto accident claim is different, and there is no such thing as a guaranteed outcome in law. No attorney should ever make you a promise about a particular outcome (in fact, that's not allowed!), and you should understand that past performance does not necessarily indicate future results.
That said, many personal injury clients report feeling greater confidence and peace of mind throughout their claims process if they know their lawyers have achieved success for other clients in the past.
When you are considering how to choose a car accident lawyer, ask the law firm about their track record. While the firm may not be able to give you specific details about their previous cases, they should be able to tell you in general terms about the settlements and verdicts they've achieved in the past.
Financial & Investigative Resources
Preparing a claim for trial — or even for serious negotiations with the insurance company — can take some time. It can be costly too.
The right law firm will advance the costs of investigation and litigation for you. It's important, then, that the firm adequate financial resources on hand to handle your claim in the long run (because some claims may take many months to resolve, and sometimes even more than a year).
It might also serve your interests to look for a law firm that has well-established relationships with investigative specialists and other experts, such as doctors, mental health professionals, accident reconstruction specialists, and so on.
Communication with Clients
Even though your lawyer is handling your claim for you (and to be clear, the right lawyer will be willing to shoulder the whole burden for you!), it's still your claim. It's your future that will be affected by the outcome. It's your medical bills that need to get paid. So it's absolutely essential that your attorney puts you and your needs first.
Too often, we hear from people who've dealt with busy, overburdened lawyers in the past — professionals who might have meant well but didn't give their clients the time they deserved.
That's something we are mindful of at our practice: keeping our clients informed at all times and providing reliable communication in "plain English." You should always understand exactly what's happening with your claim and which steps your lawyers plain to take next.
Client Testimonials
Another helpful resource when considering how to choose a car accident lawyer: reviews from the lawyer's own clients.
Ask the law firm for a link to client testimonials. (For the record, here's ours.) Then look for testimonials from clients whose story sounds like yours.
You might also search outside the attorney's own website, looking for testimonials on popular attorney rating websites.
Honors, Awards, Memberships, and Acknowledgments
Accolades, memberships, and other signs of recognition may help you understand more about a law firm's history, accomplishments, community involvement, or standing within their local community.
For example, some of our most recent acknowledgments at Hauptman, O'Brien, Wolf & Lathrop, P.C. include:
Martindale-Hubbell: AV Preeminent — Peer-rated for highest level of professional excellence (2018)
Omaha Magazine's Best of Omaha: Personal Injury Lawyer — First Place (2018)
American Institute of Personal Injury Attorneys — Recognized among 2018's "10 Best" in Attorney Client Satisfaction
Sarpy County's People Choice Awards — Law Firm Award
Avvo Rating: 10.0 ("Superb") — Top Attorney Lawsuits & Disputes
Selected to Super Lawyers
The National Trial Lawyers: Top 100 Trial Lawyers
The Readers' Choice – Metro Omaha: Best of the Big O! (2018)
Contingency Fee
Finally, when figuring out how to choose a car accident lawyer, keep the question of payment in mind. How much will the attorney's services cost you? When is payment expected? What if the attorney isn't able to get you compensation — do you still have to pay? It's best to discuss these things clearly and up front.
If you were injured in an auto accident in Nebraska, you should look for a personal injury lawyer who offers contingency fee representation. That means you don't have to pay the lawyer anything unless and until they get money for you. If they succeed, their entire fee is only a percentage of your recovery. If they don't get you money, you don't have to pay anything at all.
This kind of arrangement allows you to go after the justice you deserve without worrying about your out-of-pocket expenses in the meantime. It also shifts the burden to your lawyers, who will now have a financial incentive to fight hard to maximize your compensation (because their payment is based on your recovery).
Contact a Car Accident Lawyer at Hauptman, O'Brien, Wolf & Lathrop
Hauptman, O'Brien, Wolf & Lathrop, P.C. is a Nebraska personal injury law firm with years of experience and a long record of success. We are committed to giving our clients the time, attention, passion, and communication they deserve.
We are proud to offer confidential, cost-free, no-obligation case reviews for injured passengers, drivers, and pedestrians in Omaha, Sarpy County, and throughout Nebraska. Consultations are available in person or over the phone. If you can't come to us, ask about making arrangements for us to come to you.
We handle auto accident claims on a contingency fee basis, which means if you hire us, we will not charge you a fee unless and until we recover compensation for you.
To talk with a Sarpy County & Omaha auto accident lawyer about your legal options, contact Hauptman, O'Brien, Wolf & Lathrop, P.C. today.