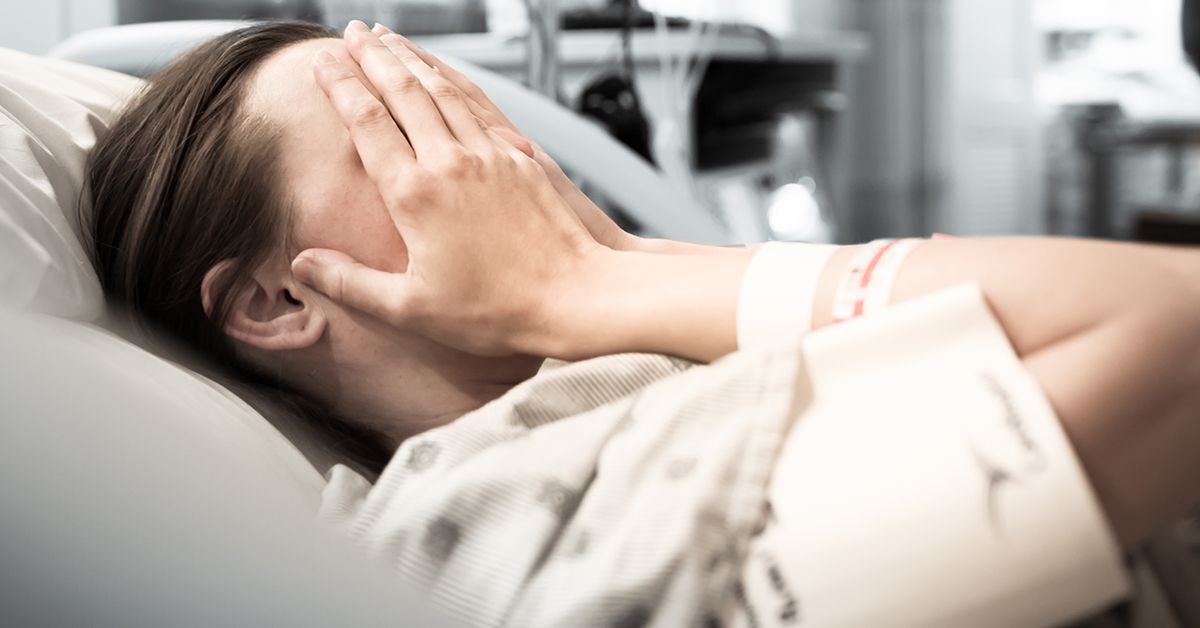 What Is Pain and Suffering?
In Nebraska, when you get injured in a car accident and someone else is at fault, you have a legal right to financial compensation for your damages.
Generally speaking, there are two categories of damages: economic and non-economic.
Economic damages are losses that are purely financial (or primarily financial) in nature. Examples include hospital stays, medical bills, lost income, and vehicle repairs. Courts can determine how much these things cost straightforwardly (by looking at bills, pay stubs, repair estimates, receipts, insurance statements, and so on).
Non-economic damages are typically mental or emotional in nature. They include things like depression, post-traumatic stress, and the loss of affection from a wrongfully deceased loved one. Even though these losses don't come with a price tag, they represent real suffering in the victim's life — and the victim is entitled to recover for those experiences under Nebraska law.
Pain and suffering is the most common example of non-economic damages. It refers to the physical experience of pain itself — a terrible thing for anyone to endure — as well as the mental anguish and emotional distress that almost always accompanies an injury.
The law recognizes that human beings are not bodies alone. We all have feelings, and we are all entitled to quality of life. When an injury affects those things and someone else is at fault, you deserve to be compensated.
What Counts as Pain and Suffering?
Examples of pain and suffering that have been recognized under Nebraska law include:
Physical pain or discomfort
Limitations on your physical abilities (e.g. inability to play with your children, garden, ride a bike, or do the things you love)
Loss of sexual function or intimacy
Psychological trauma
Post-traumatic stress, anxiety, or fear (e.g. being too scared to drive again)
Sleep problems related to the injury (e.g. insomnia)
Embarrassment or shame relating to a physical injury
The emotional impact of disability or disfigurement
Memory loss
Depression
These are only examples of pain and suffering in a car accident. Pain and suffering may take many other forms, so be sure to talk with an experienced lawyer before drawing any conclusions about the viability of your claim.
How Is Pain and Suffering Calculated in Nebraska?
How much do you get for pain and suffering in a car accident? Unfortunately, there isn't a single formula or a standard amount that applies in every case.
Rather, the two sides (or a court, if it comes to that) must try to determine a reasonable amount that fairly compensates the victim without unfairly penalizing the defendant.
There are many ways to calculate pain and suffering damages. Two of the most common approaches are:
The Multiples Method (aka "The Multiplier") — This is a two-step process. First, the victim must establish the total cost of their economic damages. Then, the parties multiply those damages by a carefully selected number (usually between 1 and 5). The resulting dollar figure becomes the pain and suffering award, which gets added to the economic damages.
The Per Diem Method (aka "Per Day") — Using this approach, the parties must decide how much each day of physical recovery is worth (usually, but not always, this will be the victim's hourly wage or something close to it). Then the parties multiply that dollar amount by the total number of days required for the victim's recovery. Here again, the resulting dollar figure becomes the pain and suffering award, which will be added to the economic damages.
Here's why it is important that you work with an experienced Omaha car accident lawyer who is prepared to advocate zealously on your behalf. Choosing the right formula can make a big difference in the outcome of your pain and suffering claim — and you can bet the insurance company will want to use the formula that favors it.
If the Multiples Method is being used, your attorney should advocate for the largest possible valuation of your economic damages award and the largest possible multiplier under the circumstances.
If the Per Diem Method is being used, your attorney should advocate for the largest possible per-day pay and for a full and fair estimation of your total recovery time.
In the event that the parties choose to use a different method altogether, your lawyer should work to protect you from any unfair adjustment tactics by the insurance company, always fighting to get you the best possible outcome.
Are There Limits on Pain and Suffering Claims in Nebraska?
While Nebraska does put caps on certain types of claims (e.g. medical malpractice), there is generally no dollar-value limit on pain and suffering in a car accident.
The only limitations are that the pain and suffering award must not be unreasonable, punitive, or excessive. (Punitive damages may be available in certain cases, but those are not considered as part of the pain and suffering calculation.)
Bottom Line: How Much Do You Get for Pain and Suffering in a Car Accident?
As a general rule, the more serious the injury, the more significant the pain and suffering claim might be. But every accident is different, and pain and suffering damages can vary substantially depending on the specific circumstances.
Broadly speaking, there are two things you should know about pain and suffering in a car accident in Nebraska:
Pain and suffering is real, and victims of someone else's negligence are entitled to recover for it.
Pain and suffering often represents a significant portion of an auto accident victim's overall financial recovery. It may be an important part of your claim.
To learn more about how much money you may be able to get for pain and suffering in a car accident, we invite you to schedule a free consultation with our office.
While we cannot predict or guarantee the outcome, we can help you understand your financial rights and how the law might apply to your prospective pain and suffering claim. This may help to give you a general sense of your potential recovery.
Talk to the Sarpy County & Omaha Auto Injury Lawyers at Hauptman, O'Brien, Wolf & Lathrop
Hauptman, O'Brien, Wolf & Lathrop, P.C. is a Nebraska personal injury law firm with years of experience and a long record of success. We are committed to giving our clients the time, attention, passion, and communication they deserve.
We are proud to offer confidential, cost-free, no-obligation case reviews for injured passengers, drivers, and pedestrians in Omaha, Sarpy County, and throughout Nebraska.
Consultations are available in person or over the phone. If you can't come to us, we may be able to come to you.
We handle auto accident claims on a contingency fee basis, which means if you hire us, we will not charge you a fee unless and until we recover compensation for you.
Our firm fights to maximize compensation, including pain and suffering compensation, whenever and wherever we can.
To talk with a Sarpy County & Omaha auto injury lawyer about your legal options, contact Hauptman, O'Brien, Wolf & Lathrop, P.C. today.